News
'Kings of Jo'burg' Returns for Season Two on Netflix
'Kings of Jo'burg' Returns for Season Two on Netflix
The long wait for the second season of Kings of Jo'burg is finally over as Netflix releases the show's official trailer and release date. Kings of Jo'burg is a South African crime-drama and fantasy thriller that premiered on Netflix in December 2020. 
Netflix renewed Kings of Jo'burg for the second season in December 2021 after the show attracted a 5.2 out of 10-star rating on IMDb and a 69% rating on JustWatch. 
The second season will, unfortunately, miss the action of the leading actor and chief producer, Shona Ferguson, who succumbed to COVID-19-related complications in 2021.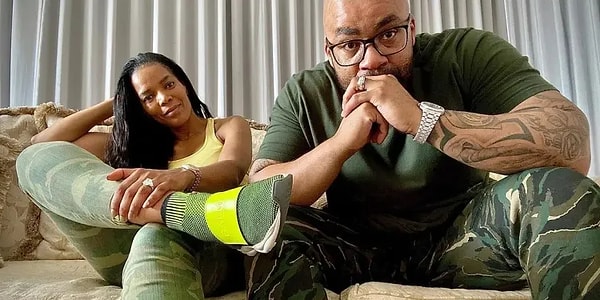 What's the Plot for 'Kings of Jo'burg' Season Two?
Kings of Jo'burg follows the Masire brothers, who control Johannesburg's spiritual world. The second season will see the fictional family get a new king and enemies in the City of Gold after the loss of their King of Jo'burg, Simon Masire. 
Kings of Jo'burg generally focuses on aspects of divided family units, African masculinities' effect on societies, criminality, legacy building, and deceptive relationships.
What's in the Trailer for 'Kings of Jo'burg' Season Two?
Netflix uploaded the official trailer for Kings of Jo'burg approximately six days ago, and it has already gained more than 70k views. 
It lasts 2 minutes and 19 seconds, glancing at more chaos in the Masire brotherhood after the death of their king, Simon. The upcoming season seems darker than its predecessor as a new batch of enemies invades the Masire family.
Who Created 'Kings of Jo'burg'?
Kings of Jo'burg is a creation of Samad Davis Production and Fergusson Films, with Shona Fergusson as the writer and director and Samad Davis as the producer. Joel Assaizky serves on the music desk.
Who Will Appear in 'Kings of Jo'burg' Season Two?
Season two is set to continue with the action of the prominent cast members from its pacesetter, including Zoliwa Xaluva (Mogomotsi Masire), Sello Sebotsane (Stan Mazibuko), Connie Fergusson (Masire Mermaid), Tk Sebothoma (Tlotlo Masire), Cindy Mahlangu (Phumzi), Llewellyn Cordier (Leon), and Nnekwa Tsajwa (Sting). 
Other characters will be Abdul Khoza (Lester), Busiswe Twala (Mimi), Edmund Ngema (Ayanda), and Tsholofelo Matshaba (Jazmine and Gumede).
When Will 'Kings of Jo'burg' Season Two Premiere?
Kings of Jo'burg season two will launch on Friday, January 27, 2023, with six episodes entitled:
Episode 1: Vader
Episode 2: My Brother's Keeper 
Episode 3: Rise & Fall of the Young Prince 
Episode 4: Equilibrium 
Episode 5: We Are Brothers 
Episode 6: The Sacrifice 
Netflix South Africa and Nigeria have used their Twitter accounts to share the premiere date and official trailer for Kings of Jo'burg season two.
Scroll Down for Comments and Reactions