Kid Cudi vs. Kanye Feud: Here's Everything to Know About This Famous Friend Fallout
At the end of April 2022, rapper/singer Kid Cudi (Scott Mescudi) posted that he would never again be working with his former friend Kanye West. This aligned with the release of Pusha T's song, "Rock and Roll," from his new album, It's Almost Dry. After turmoil earlier this year between the two hip-hop heavyweights, this seems to confirm that one of the most exciting artistic collaborations of the 2010s is officially over.
Background
Though there is probably more to the story, the most the world knows about this situation is that the public airing of grievances was over Mescudi's friendship with Pete Davidson, who is dating Kanye West's ex, Kim Kardashian. Supposedly, that inciting incident was enough to erase years of friendship and collaboration because earlier this year, the two traded back and forth some hefty insults on Twitter.
Kid Cudi Tweet
Here's the direct quote from Mescudi's Twitter:
"Hey! So I know some of you heard about the song I got w Pusha. I did this song a year ago when I was still cool w Kanye. I am not cool w that man. He's not my friend and I only cleared the song for Pusha cuz thats my guy. This is the last song u will hear me on w Kanye -Scott"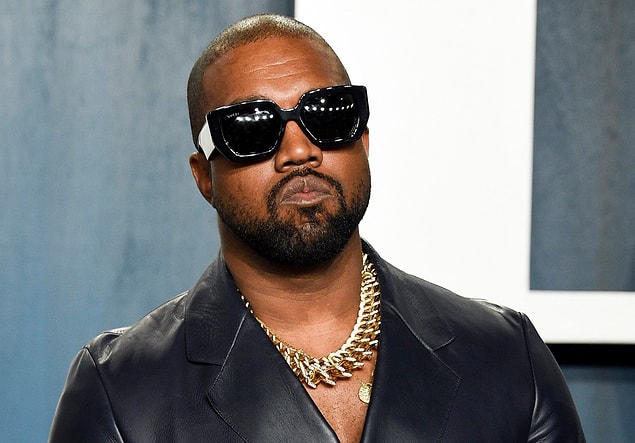 List of Collaborations
West and Cudi have collaborated dozens of times at this point, most significantly as part of Kanye's five 2018 projects recorded in Jackson Hole, Wyoming. The third release from West was under the name Kids See Ghosts, indicating equal collaboration between Cudi and West. Aside from the Kid See Ghosts self-titled album, here are the other records where you can hear both Kanye and Kid Cudi's handiwork at once.
Kid Cudi
Man on the Moon: The End of Day (2009)

Man on the Moon II: The Legend of Mr. Rager (2010)
Kanye West
808s & Heartbreak (2008)

My Beautiful Dark Twisted Fantasy (2010)

Watch The Throne (2011)

Yeezus (2013)

The Life of Pablo (2016)

Ye (2018)

Donda (2021)
Others
T.I.'s No Mercy (2010)

Good Music – Cruel Summer (2010)
Until they patch things up, we'll just have to binge 'Rock and Roll' and the other great moments from these two.