News
Kevin Hart Net Worth: Wealth, Career, and Life Before Fame
Kevin Hart Net Worth: Wealth, Career, and Life Before Fame
Kevin Hart, along with Dwayne Johnson, has been in some of the most successful action and comedy movies, like Central Intelligence and Jumanji II. He is part of the cast that makes a movie a hit at the box office.
Just like everyone else, Kevin Hart also had a tough time before he became a successful one. Dwelling in despair and hopelessness, Kevin Hart found hope in comedy. Today, he is already a very different man from what he was decades ago. He was successful and able to live a luxurious life because he worked hard and had talent from birth.
Thus, it raises these questions: what is the exact sum of his wealth? And what are the specific hardships that he underwent before he entered the realm of accomplishments? As you keep reading this article, you will find the answers to your questions and learn from Kevin's experiences.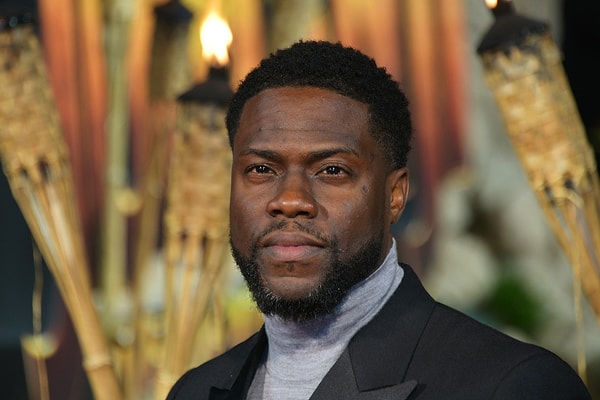 Early Life
Kevin Darnell Hart was brought to this world by his parents, Nancy and Henry Hart, on July 6, 1979. He grew up in Philadelphia, Pennsylvania, along with his brother, Robert Hart. His mother works as a system analyst at the University of Pennsylvania, while his father is a long-time jailer due to cocaine addiction. Consequently, the responsibility of parenting was taken alone by his mother. At that early age, life was already tough for Hart. Hence, it urged him to use humor as an escape from his sadness. But suddenly, his father was able to completely change his life and restore the broken ties with his family.
Those tough experiences are what served Hart as fuel for his comedy. He made jokes out of his own misery, which were actually derived from his experiences. He then realized that he could be a comedian, and he looked up to JB Smoove and Chris Tucker as people who had taught him about comedy.
Hart graduated from George Washington High School for a second time and tried to enroll at Philadelphia College, but he was dropped. Eager to survive, Hart went to Massachusetts, where he worked as a shoe salesman. But little did he know that his success would take off from that point.
Kevin Hart's Personal Life
Kevin Hart met the love of his life, Torri Hart, in 2003. They gave birth to their two kids, named Leigh Hart and Hendrix Hart. Nonetheless, in 2010, they both agreed to part ways and file for divorce to legally end their marriage.
Kevin Hart Before Fame
Kevin Hart wanted to be a professional comedian, so he went to their local comedy club under the name Lil Kiv. It wasn't a smooth start for him there. Some people did not find him funny, and it left him confused and doubting himself.
But things started to turn in the right direction when he met Keith Robinson, a professional comedian who helped him to grow in the field of comedy and to form a unique comedy style. After mentoring Hart, he then started to enter contests and success suddenly followed.
Kevin Hart started his professional comedy career with a play titled 'I'm a Grown Little Man' back in 2009. After the noticeable success of his first show, he was given the opportunity to continue his act in 2010 with the show titled 'Seriously Funny,' followed by 'Laugh in My Pain' the next year. His plays were even released in cinemas and theaters, grossing $15 million at the box office, making it one of the year's highest-grossing comedy plays. His popularity drew the attention of television, and he went on to host other celebrity shows and music award ceremonies.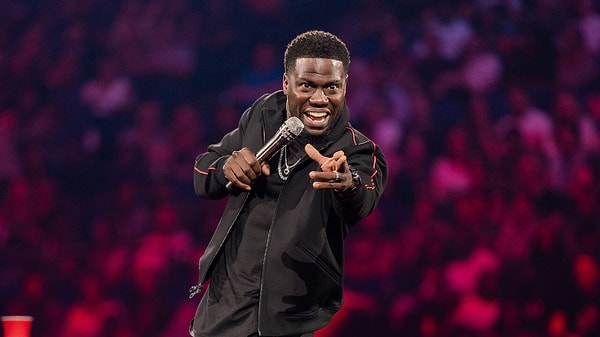 From being a local performer in a club, Hart entered the world of acting and making films. In 2012, he was cast in the film titled The Five Year Engagement, followed by Think Like A Man (2013), in which both became hits. He also appeared in other movies such as Exit Strategy,__ 35, and Ticking. Through the years, Hart kept on starring in dozens of films in Hollywood while balancing his time between national touring for his comedy shows. He co-starred in Central Intelligence with his partner Dwayne Johnson in 2015, and he also provided voice work for a character in the films Secret Life of Pets and Jumanji II in 2019. Overall, the films that he starred in generated almost a billion dollars. Hart also had an agreement with giant companies like Nickelodeon.
Kevin Hart Net Worth
After being part of countless comedy films, shows, and advertisements, there is no doubt that Kevin Hart has amassed a pile of gold throughout the entirety of his career. Forbes Magazine says that Hart is one of the richest and best-paid comedians in the world, with a whopping 450 million dollars in net worth.
Kevin Hart owns Laugh Out Loud studios and also owns 85% of a media production company called Hartbeat, where the company's name was actually derived from his last name. He also has 15 different investments that increase the sum of his net worth every year.
Best of: Kevin Hart | Netflix Is A Joke
Scroll Down for Comments and Reactions