News
Kate Hudson Shares Why Romantic Comedies Today Lack Oomph
Kate Hudson Shares Why Romantic Comedies Today Lack Oomph
Kate Hudson recently shared her perspective on why romantic comedy films are declining in popularity in recent years.
The Classic Rom-Com Structure
On her talk with Hot Ones show hosted by Sean Evans, the 43-year-old actress disclosed that the lack of a good premise makes modern rom-com films lack oomph. 
"I think sometimes people think that rom-coms are only about the meet-cute," she said. 
"What makes a great rom-com is the context of meeting love, finding love, falling in love, falling out of love, and then coming back together. That's the conventional rom-com structure," she asserted. 
'The ones we vouch for in the love story are shiny and bright, and it feels like wish-fulfillment. Love is supposed to make you feel fuzzy, and it stays with you forever. Those are the classic romantic comedies.'
Great Rom-Coms Need Great Chemistry
Hudson also voiced the importance of chemistry in a good romantic comedy, citing her gratitude for the time she spent with Matthew McConaughey filming the 2003 rom-com film How to Lose a Guy in 10 Days.
When prompted about teaching a course in a college, the actress jokingly replied, "That's the class I'm going to teach at NYU film school when I'm 75. I'll be a rom-com professor."
Hudson's last statement feels déjà vu, given that she played the role of a college professor in Glee's Nyada. She made her Glee debut in the fourth season's premiere episode as Cassandra July, an austere dance professor who particularly tightened the reins on Lea Michele's Rachel.
'How to Lose a Guy in 10 Days'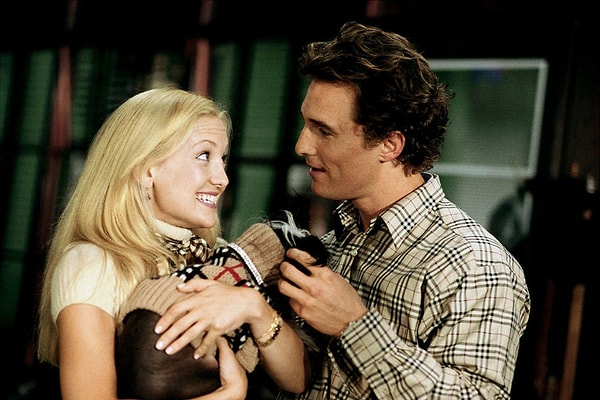 Kate Hudson in 'Glee'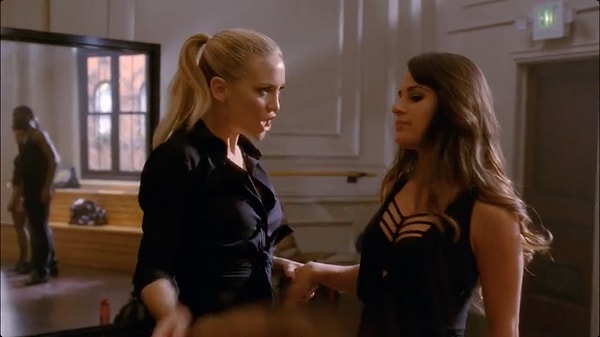 Kate Hudson's Acting Career
The Golden Globe Award-winning actress made her film premiere in 1998's Desert Blue. But it is her remarkable performance in Cameron Crown's Almost Famous (2000) that earned her a Golden Globe for Best Supporting Actress. 
Hudson has starred in several rom-coms since the aughts, including You, Me and Dupree (2006), Fool's Gold (2008), My Best Friend's Girl (2008), Bride Wars (2009), Something Borrowed (2011) and Mother's Day (2016), among others. 
Her recent project is the Knives Out (2019) sequel Glass Onion: A Knives Out Mystery (2022), a mystery film featuring an ensemble cast consisting of Daniel Craig, Edward Norton, Kathryn Hahn, Dave Bautista, Janelle Monáe, Madelyn Cline, Leslie Odom Jr. and Jessica Henwick.
Scroll Down for Comments and Reactions