News
Jojo Siwa's Rise to Fame: Where it Started and What's Her Net Worth Now?
Jojo Siwa's Rise to Fame: Where it Started and What's Her Net Worth Now?
When you think of JoJo Siwa, you might think of huge bows, an abundance of sequins, or a unique, brutally tight side ponytail. The 16-year-old singer, actress, YouTube star, and dancer suddenly rose to fame overnight, but her origins are a little murky.
Joelle Joanie 'JoJo' Siwa debuted on the Dance Moms spinoff Abby's Ultimate Dance Competition during its second season in 2013 at the age of nine. Since then, the lively personality has become a household name, conquering TV, music, commerce, and more – much to the delight of fans.
The starlet has always adored dancing. Her mother, Jessalyn Siwa, was a dance instructor in Nebraska and taught her daughter her first steps, which were frequently recalled during the pair's Lifetime programs.
JoJo's Way to Stardom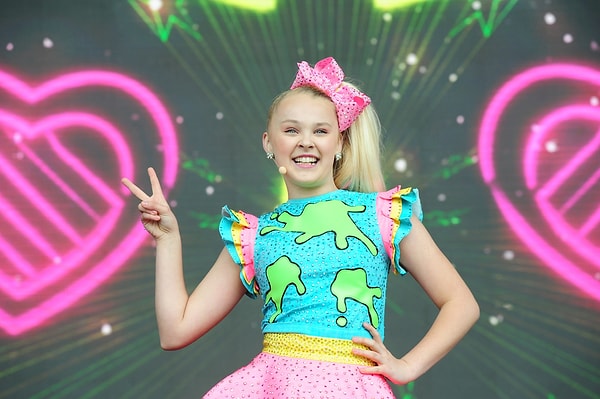 Siwa was born Joelle Joanie Siwa on May 19, 2003, in Omaha, Nebraska, to chiropractor Tom and dance instructor Jessalyn. Siwa's older brother's name is Jayden.
The 2016 tune 'Boomerang,' in which she sings about cyberbullying and the courage to move past the negativity, was one of Siwa's first hits. The next summer, she followed up with a lighter and far sweeter subject, the confectionery treat 'Kid in a Candy Store,' which was so popular that a Siwa 'Kid in a Candy Store' singing doll quickly followed.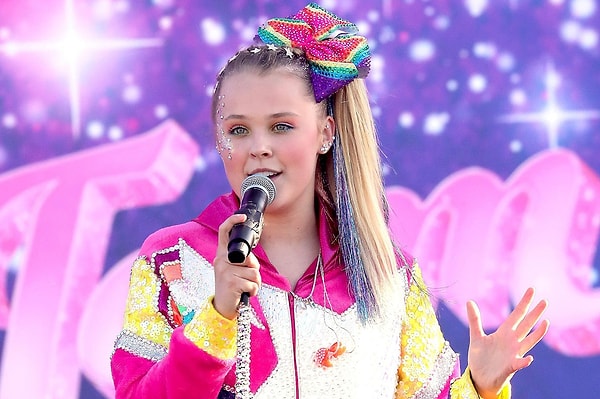 Siwa's promise was quickly recognized by Nickelodeon, who signed her to an overall talent deal in 2017. Siwa was able to sell products with her likeness and star in films such as Blurt! as well as TV series like Lip Sync Battle Shorties Siwa was continuing growing her personal brand on YouTube around this time, even making a video about babysitting Kim Kardashian West's oldest daughter, North West.
Just a few months later, the candy queen ramped up the tempo with 'Hold the Drama,' another don't-listen-to-the-haters, live-your-best-life pop single loaded with sparkle, joyful dance routines, and her trademark huge, vivid bows.
Siwa then released two EPs, D.R.E.A.M. The Music (2018) and Celebrate (2018). (2019). In May 2019, she began D.R.E.A.M. The Tour.
JoJo Siwa Social Media Followers and Net Worth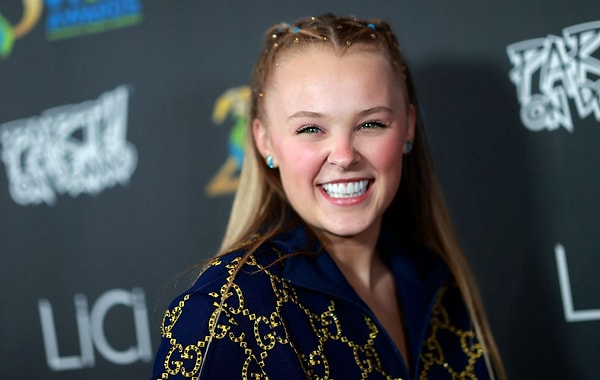 JoJo Siwa's trademark colorful bows and accessories became a fashion trend as she rose in popularity. She launched her own Jo Jo Collection (Dancewear) with Tilt Dancewear (store) in 2013, and she inked a commercial partnership with Claire's in 2016. In their boutiques, she now has her own JoJo bow collection.
JoJo Siwa has a sizable social media following, with over 12.2 million subscribers to her YouTube account and over 11.7 million followers on Instagram.
In a video interview, the social media celebrity claimed she's been infatuated with bows since pre-school, and they've just gotten bigger and bigger as she's gotten older. Bows, she says, represent 'strength, confidence, and believing-ness.'
Not everyone can generate money at such an early age. Siwa, on the other hand, has not only been earning since she was nine, but she has also been regularly in the picture for several years, which has grown her fan following and her net worth, which is estimated to be approximately $14 million!
JoJo Siwa's Current Projects: What is She Up To Now?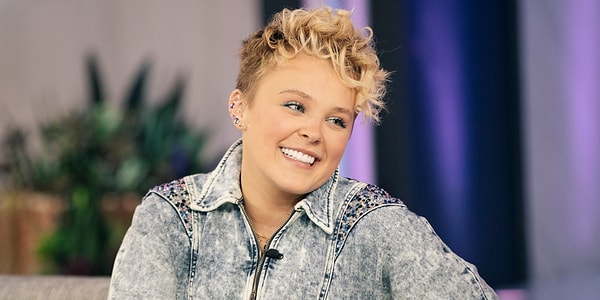 JoJo Siwa was excited to announce to the public that she'll be starring as a queer character in High School Musical: The Musical: The Series.JoJo recalls joking with her elder brother when she was younger, asking if he was gay, since she wondered if that would make it right for her to be as well. 
'I would always tell him that I wanted him to be homosexual, and my mom says that that was me being like, pre-wired, that it was me being like, 'No, I'm a little gay,' and in my head, I was like, 'If he is, then I could be,'' she adds. 'But my brother is as straight as they come; he has a wonderful girlfriend whom we adore; it was definitely more about me.'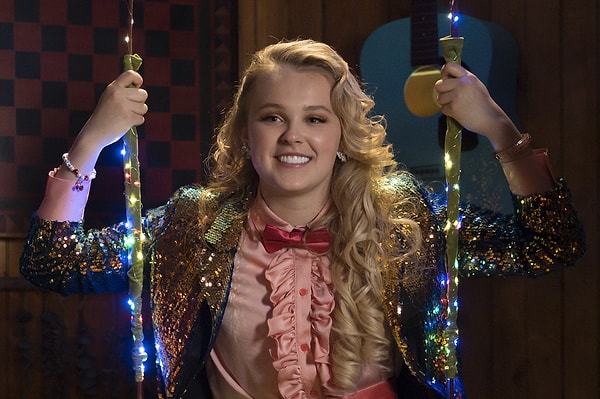 That's why getting to play a queer character on HSMTMTS means so much to her today — she knows that helping to advance LGBTQ representation onscreen (as she was the first same-sex couple to compete on Dancing With the Stars) can alter people's lives for the better. 
'I understood from once that this was a special job,' she recalls. 'I was extremely grateful that they wanted me to play Madison and have this relationship with Maddox because I knew it was going to be a role that would be really significant to the show, to this brand, but also to me. It's really amazing.'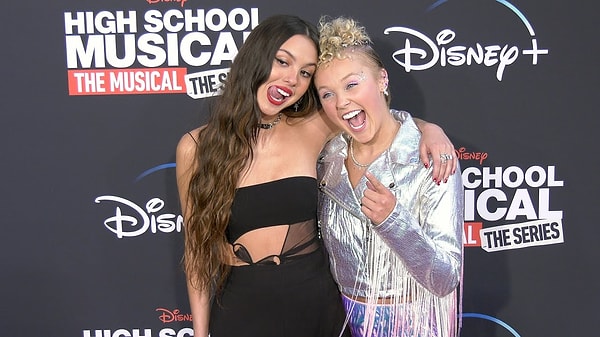 Furthermore, Siwa is excited for her fans to experience a fresh side of her on the series. 'You'll see a fun side to me, a little playful side to me; you've never seen JoJo like this before,' she continues. 
'You could say Madison is still in love with Maddox; they're certainly broken up, but there's still some tension between the two of them; I'm not sure what their future holds, but the plot between the two of them has so much opportunity to grow.'
High School Musical: The Musical: The Series season 3 premieres new episodes on Disney+ on Wednesdays.
JoJo Siwa and Kylie Prew: Relationship Status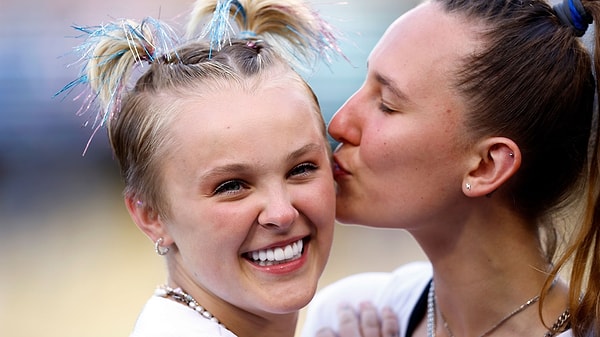 JoJo Siwa and Kylie Prew have called it quits for the second time. Siwa and Prew made their relationship public in February 2021, one month after Siwa came out as LGBTQ. They dated for nine months before splitting up in October of that year.
'Right person, bad timing,' Siwa later stated of their split, citing their age as a factor. 'She's 17, I'm 18, and we're truly great friends,' she says.
Only a few months later, the couple appeared to be reconciling, with Siwa telling Extra in April 2022 that she was 'very much in love.' After a few weeks and a joint trip to Disney World, she declared on Instagram that they were back together.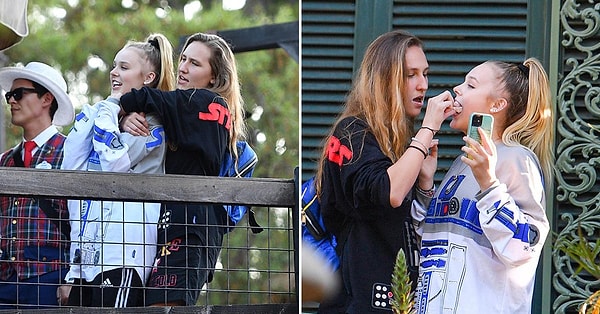 However, by August, Prew claimed that the two had split up again. Prew stated in an Instagram Live that she and Siwa are no longer together, but there is no ill blood between them. 
'I've been single for over two months and it's OK, I promise, it's not deep, it's, everything's good,' Prew revealed. 'It doesn't have to be nasty and gross because it isn't, and all I want to do is clear the air.'
Prew went on to say that she and Siwa are 'safe, happy, and healthy, and that's all that matters.'
Scroll Down for Comments and Reactions