Joe Rogan's Net Worth: A Look at the Sports Commentator's Fame and Wealth
News
>
Joe Rogan's Net Worth: A Look at the Sports Commentator's Fame and Wealth
One thing about Joe Rogan is he can't shut up.
The stand-up comedian and star podcaster has been in hot water recently for his controversial opinions about Covid-19 vaccinations and for his impetuous and liberal use of the n_ word in his podcast, The Joe Rogan Experience. He's also been called out by fellow comedian and television host Trevor Noah for likening black people to apes. 
While Rogan has since apologized for the racial slurs and his unfounded opinions on medicine, public debate remains heated. With an estimated 11 million listeners per podcast episode, one can understand the medical community's concern about the spread of misinformation.
But aside from being a wealthy and successful podcaster, who is Joe Rogan exactly? Where did he come from and how has he reached this level of influence on public opinion? 
Let's take a look at the comedian's beginnings to get a better idea of how he gained his influence, power, and wealth.
Early Life
Joseph James Rogan, better known as Joe, was given birth to on August 11, 1967 in Newark, New Jersey. He grew up in a household where abuse and violence were not uncommon. His father worked as a city cop while his mom stayed home and cared for him.
His parents would divorce when he was 5 and he and his mother would move several times before settling in Newton Upperhills, Massachusetts. At age 14, Rogan would take his first karate lesson before finally shifting to Taekwondo the following year. His fear of being branded a loser in high school made him excel in the sport. The young Rogan would proceed to win the US Open Championship Taekwondo tournament shortly after graduation and would hold the title for four consecutive years before becoming a Taekwondo instructor.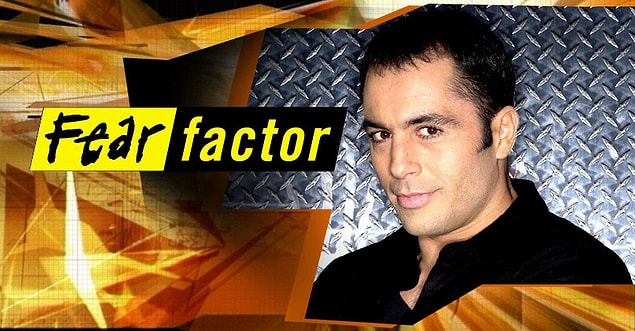 A Struggling Stand-Up Comedian and Fear Factor
Rogan would drop out of college and head to New York for a career as a stand-up comedian. He would relocate to Los Angeles in 1994  and would start performing at the iconic Comedy Store. He would eventually sign an exclusive deal with Disney as an actor for TV shows such as Hardball and NewsRadio. 
In 1997 Rogan would debut as a UFC commentator. His experience as a Taekwondo champion made him the perfect talking head for the then-burgeoning sport of mixed martial arts. Meanwhile, his stand-up career was also starting to take off and he would release his first comedy special, I'm Gonna Be Dead Someday, in 2000. A stint as a host for the extreme gross-out endurance TV game show Fear Factor would shortly follow.

Success
Joe Rogan's success didn't happen overnight. He's quite the engaging commentator and has unconventional insights on current events. This acuity would eventually find its way into his stand-up routine and podcast. His humor and everyman persona can be disarming when discussing serious matters. It can also make you consider what would be typically dismissible topics as serious. His 11 million listeners is a testament to his charisma and popularity.
Net Worth
Spotify obtained exclusive distribution rights to The Joe Rogan Experience in 2020 for a whopping $100 million. His net worth for the year 2022 is $120 million. Joe Rogan has very deep pockets indeed.