News
Jay-Z In Running To Purchase Washington Commanders NFL Team
Jay-Z In Running To Purchase Washington Commanders NFL Team
Jay-Z is apparently interested in purchasing the Washington Commanders American Football Team as its owner looks to sell the NFL franchise.
According to TMZ, Jay-Z is in contention to buy the NFL side along in a partnership with Amazon owner Jeff Bezos.
This week, news emerged that the Washington Commanders' owner Dan Snyder was interested in selling the team.
On Wednesday of this week the franchise released a statement with this information to the public.
The press release stated that Dan Snyder had hired a major bank to investigate the possibility of selling the team to new owners although he had not yet made up his mind whether or not to follow through with any possible sale as of yet.
The statement read that 'Dan and Tanya Snyder and the Washington Commanders announced today that they have hired BofA Securities to consider potential transactions.'
The Snyders remain committed to the team, all of its employees and its countless fans to putting the best product on the field and continuing the work to set the gold standard for workplaces in the NFL,' the statement continued.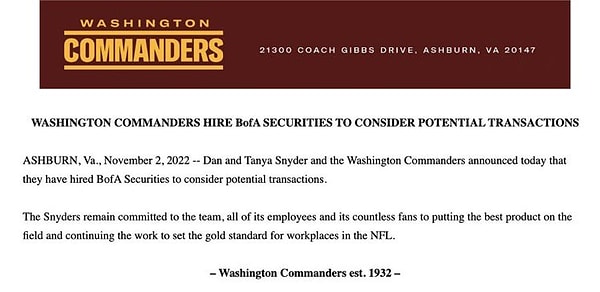 Many Commanders fans have long waited for the Snyders to move on from the club after a number of controversies at the franchise as well as loss after loss on the field of play.
Its reported that Jay-Z has registered his interest in purchasing the team, which is valued at $5.6 billion.
The rapper is estimated to be worth over $1.3 billion in Forbes latest reports, making him the richest man in hip hop.
The New Yorker previously owned the Brooklyn Nets (once the New Jersey Nets) NBA team, until he setup his sports and marketing agency, Roc Nation Sports and sold due to a potential conflict of interest.
Jeff Bezos, worth an astonishing $114 billion, is also interested in purchasing the team and it is now rumoured that he could join forces with Jay in buying the franchise.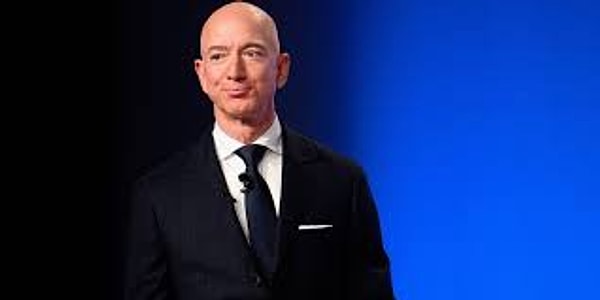 Bezos also owns the Washington Post Newspaper in the area as well as Amazon Prime Video, which has just signed a deal to broadcast the NFL for millions of dollars.
Other wealthy elites such as Robert Griffin III are also reported to be interested in purchasing the franchise, so there is no deal done as of yet.
Dan Snyder, the current owner, has owned the Washington Commanders wince 1999 but the team have been dreadfully unsuccesful under his tenure.
The side have won just two playoff games in Snyder's over two decades of ownership of the team.
Scroll Down for Comments and Reactions