James Cameron's Epic and Blockbuster Movie 'Titanic' – Release Date, Storyline, Cast and More
News
>
James Cameron's Epic and Blockbuster Movie 'Titanic' – Release Date, Storyline, Cast and More
'Titanic' is a 1997 American epic romance and disaster film directed, written, produced, and co-edited by James Cameron. It is based on reports of the sinking of the RMS Titanic and stars Leonardo DiCaprio and Kate Winslet as members of various social classes who fall in love aboard the ship during her ill-fated maiden voyage, incorporating both factual and fictitious elements.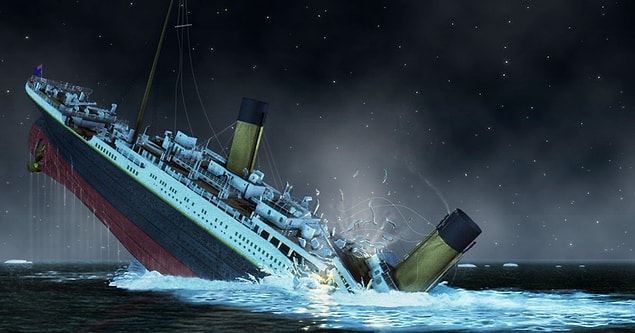 Cameron was inspired by his passion with shipwrecks, and he believed that a love story intermingled with the human loss would be necessary to communicate the disaster's emotional impact. Cameron began filming in 1995, when he shot video of the actual Titanic sinking. The present scenes aboard the research vessel were shot on the Akademik Mstislav Keldysh, which Cameron had utilized as a base when filming the wreck. The sinking was recreated using scale models, computer-generated graphics, and a Titanic recreation made at Baja Studios. The picture was co-financed by Paramount Pictures and 20th Century Fox, with the former handling North American distribution and the latter handling worldwide distribution. With a production budget of $200 million, it was the most expensive film ever made at the time.
'Titanic' Release Date
'Titanic' will be on Netflix on Wednesday, June 1st.
'Titanic' Trailer
Watch the official trailer of the film 'Titanic' here.
'Titanic' Storyline
84 years later, a 100 year-old woman named Rose DeWitt Bukater tells the story to her granddaughter Lizzy Calvert, Brock Lovett, Lewis Bodine, Bobby Buell and Anatoly Mikailavich on the Keldysh about her life set in April 10th 1912, on a ship called Titanic when young Rose boards the departing ship with the upper-class passengers and her mother, Ruth DeWitt Bukater, and her fiancé, Caledon Hockley. Meanwhile, a drifter and artist named Jack Dawson and his best friend Fabrizio De Rossi win third-class tickets to the ship in a game. And she explains the whole story from departure until the death of Titanic on its first and last voyage April 15th, 1912 at 2:20 in the morning.
'Titanic' Cast
The film stars Leonardo DiCaprio and Kate Winslet. Also starring are Billy Zane, Kathy Bates, Frances Fisher, Gloria Stuart, Bernard Hill, Jonathan Hyde, Victor Garber, and Bill Paxton.
'Titanic' Box-Office, Critical Reviews and Accolades
Titanic was a critical and economic triumph upon its premiere on December 19, 1997, and it garnered multiple accolades. It received 14 Oscar nominations, tying All About Eve (1950) for the most, and won 11 of them, including Best Picture and Best Director, tying Ben-Hur (1959) for the most Oscars won by a single film. Titanic was the first picture to break the $1 billion mark with a worldwide gross of nearly $1.84 billion.It was the highest-grossing film of all time until 2010, when another Cameron film, Avatar, overtook it. Titanic 3D, which was released on April 4, 2012, to mark the sinking's centennial, grossed an additional $343.6 million worldwide, bringing the total to $2.195 billion and making it the second film to gross more than $2 billion globally (after Avatar).
'Titanic' was the first foreign-language picture to be a box office success in India, which has the world's largest cinema audience. According to a 2017 report in the Hindustan Times, this is due to the film's commonalities and common themes with most Bollywood films.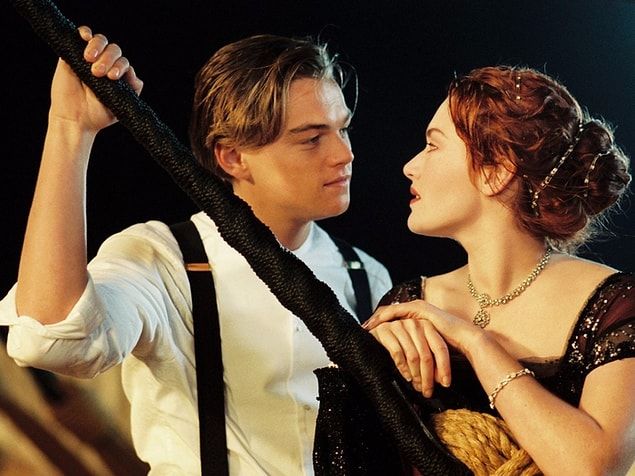 'Titanic' received mostly positive reviews, as well as enthusiastic feedback from spectators and academics who discussed the film's cultural, historical, and political implications. The film has an approval rating of 87 percent based on 232 reviews on review aggregator website Rotten Tomatoes, with an average rating of 8/10. The film got 'generally positive reviews,' according to Metacritic, which gave it a 75 out of 100 weighted average rating based on 35 critics. CinemaScore polled audiences and gave the picture a rare 'A+,' one of only 60 films in the service's history from 1982 to 2011 to receive the honor.
The Golden Globes kicked off 'Titanic's awards run, with four wins: Best Motion Picture – Drama, Best Director, Best Original Score, and Best Original Song. Also nominated were Kate Winslet and Gloria Stuart. Best Picture, Best Director, Best Art Direction, Best Cinematography, Best Visual Effects, Best Film Editing, Best Costume Design, Best Sound, Best Sound Effects Editing, Best Original Dramatic Score, and Best Original Song were among the fourteen Academy Award nominations. After Ben-Hur, it was the second picture to win eleven Academy Awards.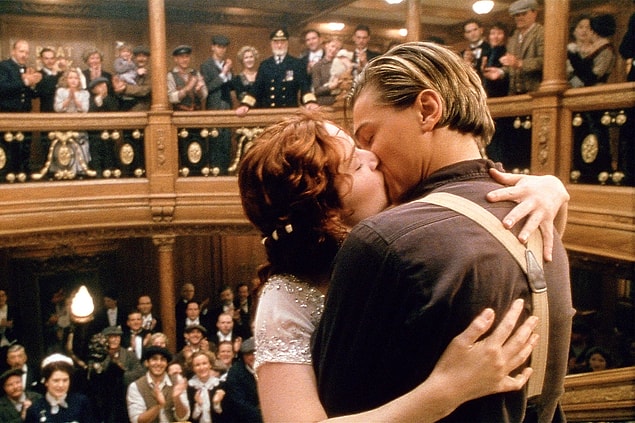 'Titanic' earned four Grammy Awards, including Record of the Year, Song of the Year, Best Song Written Specifically for a Motion Picture or Television, and Best Female Pop Vocal Performance, in 1997. The soundtrack to the film became the best-selling mostly orchestral soundtrack of all time, and it was a worldwide triumph, spending sixteen weeks at number one in the United States and being certified diamond for over eleven million copies sold in the US alone. The soundtrack was also the best-selling record in the United States in 1998, winning the Grammy Award for Best Song Written Specifically for a Motion Picture or Television.
Outside of the United States, the film received numerous honors, including the Japanese Academy Awards for Best Foreign Film of the Year. 'Titanic' went on to win approximately 90 prizes and received another 47 nominations from various award-giving organizations throughout the world. Furthermore, for several weeks, the book detailing the film's making was at the top of The New York Times bestseller list, 'the first time that such a tie-in book has gained this prominence.'
Are you looking forward to watching the epic romance movie 'Titanic' on Netflix? Let us know your thoughts in the comment section below.