News
'Island': Here's What to Know About Prime Video's Newest Original Korean Exorcism Series
'Island': Here's What to Know About Prime Video's Newest Original Korean Exorcism Series
Prime Video is slowly intensifying its love for South Korean content by acquiring some of its shows and film. Island, a fantasy action series, is the newest addition to the category, joining other Prime Video Korean projects such as Taxi Driver, Tale of the Nine-Tailed, Mr. Queen, and Hotel Del Luna, among others. 
Island is based on Yang Kyung-il and Yoon In-wan's South Korean web-comic by the same title, which ran from 2016 to 2018. The series is the first original Korean drama to be adapted by Prime Video. 
Island began filming in October 2021 but has unfortunately been delayed due to uncertain reasons, although it generally takes longer to film Korean drama than other genres.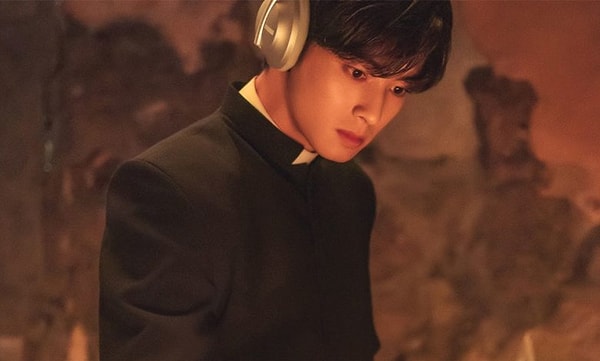 What's the Storyline for 'Island'?
The upcoming Prime Video original, Island, follows four main characters, Pan, Won Mi-ho, John, and Gungtan, with significantly different backgrounds and personalities. John is a local Catholic priest sent to Jeju Island to perform exorcisms and rescue pure souls from evil while battling his own demons and facing guilt over not saving one girl. 
On the other side, Pan is an immortal being who shielded the world against evil for many years. The show has him preparing for the world to end as he secludes himself from humans, although he needs a particular woman to get rid of his eternal nature as he prepares. 
Won mi-ho was sent to Jeju Island by her father to reflect and deliver herself from arrogance. Demons, unfortunately, attack her on the Island. Finally, Gungtan has been close to Pan for a while but backed off due to a particular situation. The characters are forced to forgo all their backgrounds and differences and work together to deliver the world from evil powers.
Has Prime Video Posted the Trailer for 'Island'?
Yes! Prime Video Singapore uploaded the official trailer for Island a month after delivering the teaser trailer. 
The official trailer is quite comprehensive compared to its pacesetter, visualizing the events in the upcoming show.
Who Created 'Island'?
Island is written and directed by Jang Yoon-mi and Bae Jong, respectively, alongside Kim Seung-min and Jan Jeong-do as the chief producers. 
The show is a co-production of Gilstory Ent and Studio Dragon.
Who Casts 'Island'?
Kim Nam-gil will play Pan, Sung Joon as Gungtan, Cha Eun-woo as John, the priest, and Lee Da-hee as Wom Mi-ho. 
Other characters include Park Geun-hyung (Taejangjong), Go Doo-shim (Geum Baek-ju), Jung Soo-bin (Lee Su-ryun), and Yoo Seung-ok (Han Su-jin).
When Will 'Island' Premiere?
Island will premiere on Friday, December 30, 2022, as a twelve-part fantasy drama on Prime Video and TVing.
Scroll Down for Comments and Reactions