News
Irish Post-Punk Rockers Fontaines D.C. Keep Things Remarkably Strong On Album #3
Irish Post-Punk Rockers Fontaines D.C. Keep Things Remarkably Strong On Album #3
Fontaines D.C. seemed to appear out of nowhere with their 2019 debut album, Dogrel. Critics gave this new band some of the best reviews of the year, and amazingly, they have received equally great review since then. The Dubliners nearly match the reviews of their debut masterwork with 2022's Skinty Fia, reaching an astounding 85/100 on Metacritic. Check out the scoop on the newest voice of Ireland below.
By now, the five-piece has figured out their sonic blueprint, and the maturation shown on their second album continues into a simultaneously moving and thrilling new record. 'In ár gCroíthe go deo' starts the album with a slow build to die for, and even the most energetic songs like lead single 'Jackie Down The Line' are more interested in creating mood than all-out rocking. The emotional balance of their youthful and mature states culminates in 'I Love You,' an easy highlight that draws the listener in with its quiet intensity and dynamics.
The Verdict on 'Skinty Fia'
Intensity and darkness abound on Skinty Fia, but Fontaines D.C.'s music has always been more fascinating as a tightrope walk of punk emotional output and mature catharsis. Not many would consider the album to be bleak; there's a hint that things can be okay underneath the complex shades of the music. And complex it is - Skinty Fia is this band's most difficult but also perhaps most rewarding listen yet. The shifting balance of Irish identity is the clearest message (as it always has been), but even if their espousing is not appealing, the earnest passion of Skinty Fia will draw most willing listeners into Fontaines D.C.'s music.
Tracklist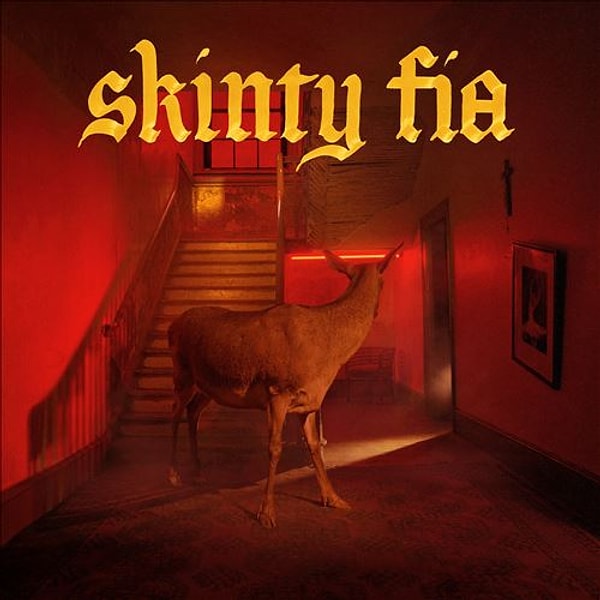 Scroll Down for Comments and Reactions