News
'I Believe in Santa' Is Netflix's Christmas Movie of the Week: What is it About?
'I Believe in Santa' Is Netflix's Christmas Movie of the Week: What is it About?
Let's face it, the question of whether Santa Claus exists or not is undebatable by now. But even though we all know Santa and his magical elf-dominated empire aren't real, the Christmas cheer would have us become toddlers again every year. 
Adding to the sea of Christmas films about the existence of Saint Nicholas is Netflix's newest I Believe in Santa, which made its way to the platform on Wednesday, December 14 2022.
The holiday special is directed by Alex Ranarivelo and written by John Ducey. Ava Rettke, Ali Afshar, Christina Moore, Daniel Aspromonte and Stuart Davis serve as the producers.
'I Believe in Santa' Synopsis
What would you do if the person you're dating still believes in Santa? I Believe in Santa chronicles the tale of Tom, a lawyer with the spirit of a child who still believes in Santa's existence. 
Tom's girlfriend of five months, Lisa, however, doesn't believe in Santa and dislikes everything about the festivities. How does the couple with conflicting perspectives make it work on Christmas? 
The heartwarming Christmas film features John Ducey as Tom, Christina Moore as Lisa, Violet McGraw as Ella, Sachin Bhatt as Assan, Lateefah Holder as Sharon, Matthew Glave as Grant, Paxton Booth as Freckles, Mark W. Gray as Santa Claus, Tim Mollen as Mr Cranky, Miss Pyle as Missi Toe and Shawn Paul Piccinino as Freckle's dad.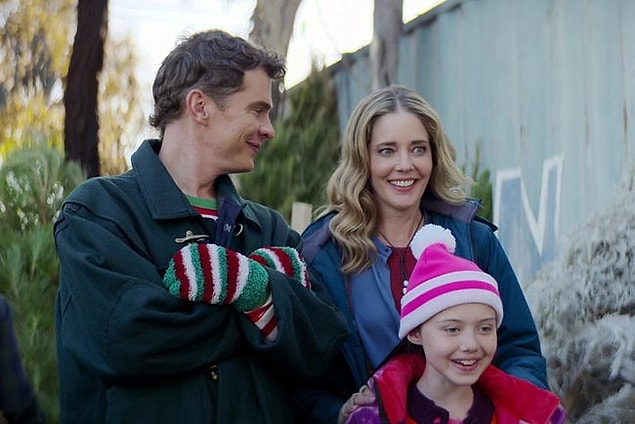 'Is I Believe in Santa' Worth Watching?
Merely a day since its release, I Believe in Santa scores 4.4/10 on IMDb and an audience rating of 57% on Rotten Tomatoes. 
Of the two critics who've already issued their reviews, Brett White of Decider believes I Believe in Santa to be disorienting because it tells one thing and delivers something entirely different. 
Roger Moore of Movie Nation remarks that the film fails to warm the heart and is one among a mass production of holiday films, just a filler.
Final verdict- Christmas is about feelgood joyous moments. So dive into the Netflix film with your family and friends and have a good time without much expectation.
Scroll Down for Comments and Reactions