News
How To Fix 'Age Protected' Error on Tiktok
How To Fix 'Age Protected' Error on Tiktok
Are you looking for a solution and want to learn how to fix 'Age Protected' error on Tiktok?
Currently, some TikTok videos are blocked from viewing with a splash screen asserting that the post is age-protected. While this may appear to be a bug at first, it is actually a new feature designed to shield the platform's young audience from being exposed to material that is deemed inappropriate for their age. In February, the platform began testing the aforementioned function, which categorizes content in a manner comparable to how movies and video games are categorized according to the degree of mature content they have.
In order to categorize videos for young viewers, particularly those between the ages of 13 and 17, it is intended to create an internal classification system. The content sensitivity rating that shows in users' feeds can also be changed on Instagram using a similar mechanism. With a similar change that, at first glance, can seem to be a bug, TikTok is imitating the strategy of its arch-rival.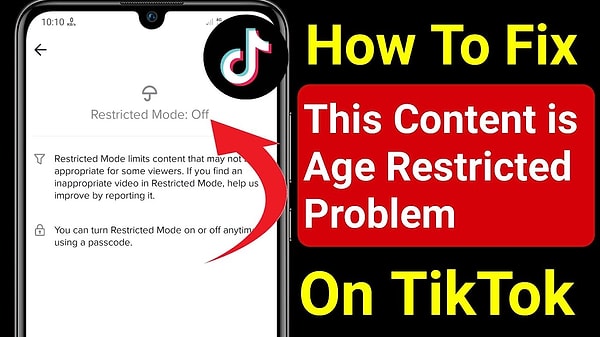 When users tap on a TikTok video, a black screen appears with the warnings 'Post unavailable' and 'This post is age protected' underneath. This is not an error. In light of the user's age, TikTok just determines that the video's content is too mature or graphic for them. Although TikTok hasn't revealed the exact technical aspects of how it determines what content is inappropriate for teenagers, the system is said to work in a similar way to the PG, PG-13, R, and NC-17 rating systems that are often used for video games and movies.
Content filtering will be enabled for users aged between 13 and 17. But be aware that this feature cannot be disabled because it is set to activate according to the account owner's age. Users of TikTok from all across the world will eventually start to see the warning messages. It will also apply to videos shared in direct messages (DMs) as well as those broadcast on television.
Tiktok's Restricted Mode
The exposure to content on TikTok that might not be appropriate for everyone is limited by the Restricted Mode feature. If you discover a video in Restricted Mode that you believe should not be restricted, you can submit it to TikTok, which has always sought to improve this feature.
Activating or deactivating Restricted Mode
Tap Profile in the bottom-left corner of the TikTok app.

Press the top-positioned Menu button.

Select Settings and Privacy.

Tap Content Preferences.

Restricted Mode can be accessed by clicking this.

To enable or disable Restricted Mode, use the app's instructions to set or input a passcode.
Notably, mobile and desktop browsers cannot access this function; it is only available on the TikTok app.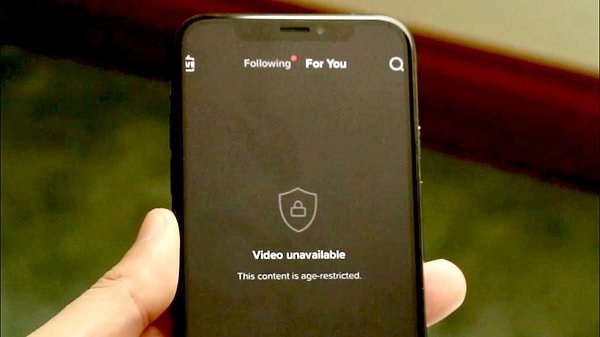 Age Restriction: Can It Be Disabled?
Unfortunately, there is no way to disable the feature if the user is between 13 and 17 years old. However, the only solution for older users who mistakenly receive the notification is to update their account's birthday. Contacting TikTok support and presenting a legitimate government ID are required to complete this process, which is far from simple. In order to determine whether videos include 'mature or complicated topics, for example, imaginary scenes that may be too disturbing or intense for younger people,' TikTok claims that its content categorization algorithm will examine each video.
A maturity score is given to each video, which helps determine whether or not it should be restricted from being viewed by users under the age of 18. The maturity score is based on how many sensitive aspects are present in the video. The most recent TikTok adjustment expands on a similar safety feature that was made available in December 2020. That feature blurred a sensitive video and asked users if they really wanted to watch it before showing it to them.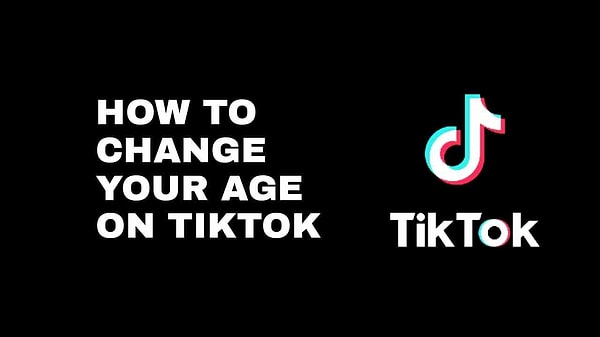 Contact TikTok (for help or to change your birthday)
Access the 'Share your feedback' form.

Type in your email address.

Type in your TikTok username.

'Change account information' should be chosen as the category.

Enter 'General question' or 'Other' in the subcategory.

In the 'How can we help?' section, explain your queries.

Tap 'I agree with the statements.'

Send in the form.
Under 'How can we help?', describe the assistance you want to have.
You need to explain it, for instance, if you mistakenly entered your age as 13, when you should be entering your true age, which is 18.
In order to prove your age, you can also submit a photo of your ID. You must wait a few days for TikTok's response after you've submitted the form. TikTok will reply to you via email, so be sure to open your junk folder.
Choose the 'Report a bug' option rather than the 'Change account details' option if you are 18 years old but receiving the 'age-protected' error.
Here is an example of a description: 'Hello TikTok, Despite being 18 years old, I still encounter the age-protected error when viewing some TikTok movies. Please assist me in fixing this.
By clicking your profile > Menu > Settings and privacy > Indicate a problem on the app, you can also report an issue.
Create A New TikTok Account
The last choice is to register for a new TikTok account.
The best technique to avoid the error 'This post is age-protected' is to do this.
You must specify an age of 18 or above when setting up a new TikTok account.
This is due to the fact that you won't have exposure to so many TikTok features if your age is set to 13.
This includes having the option to watch videos that are deemed offensive.
Conclusion
Like every company, TikTok has a filter to adhere to rules regarding underage users. As a result, the social media behemoth has also vowed to roll out a few other security-related updates to the platform for sharing short videos in the coming weeks. One of them is a filtering system that prevents videos containing particular hashtags or terms from showing up in users' recommendation feeds. In addition to eliminating objectionable content, it also eliminates the boring videos that no longer appeal to TikTok viewers.
Scroll Down for Comments and Reactions