HBO Max's New Docuseries 'Czech it Out' Celebrates Food, Family and Travel
HBO Max's original documentary series Czech it Out from the translation 'Spolu & Hladoví' is the first of its kind to be produced in the Czech Republic.
Czech Out the Episodes
The show's first four episodes premiered on Friday, April 1, on HBO Max featuring Czech actor and gourmand Lukáš Hejlík (Terapie) and his daughter Klára Hejlíkova going on a tour across the Czech Republic, trying different cuisine, exploring architecture and showcasing the lifestyle gem of the country.
The next two episodes of the eight-episode series debuted on April 14. We'll update you once we get updates on the series' last two episodes.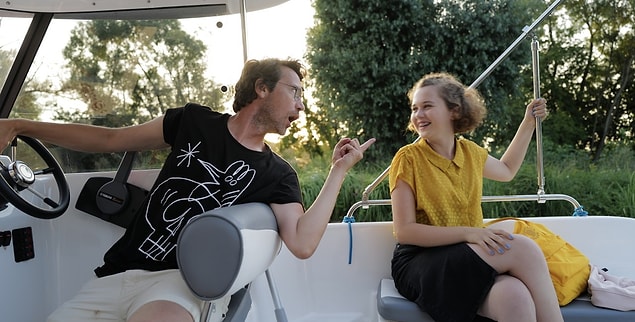 What The Team Says About 'Czech it Out'
The executive producer of the streaming company's documentary department, Hanka Kastelicová, said in a press release, 'I am extremely excited that HBO Max allowed us to expand our projects for a wide audience. For the first time, we have a documentary travel series that covers not only the Czech Republic and Slovakia, but a greater part of Central Europe.'
HBO Max producer Tereza Polachová adds that the goal of the show is not only to feature captivating vacay destinations in Bohemia and Moravia but also to display the essence of spending quality time with family. "We hope that in the world's ever-busy schedules for personal relationships, Spolu & Hladoví will serve as a model not just for parents but for kids as well," Polachová speaks. 
So far, Hejlík is happy to share the on-screen experience with his teenage daughter Hejlíkova, stating that every time they share a meal or explore nature, he gets to know her better. 
Czech it Out is directed by Matěj Chlupáček, one of the winners of the Czech Lion Awards in 2020 for the TV show 'Traitors' (Zrádci).