HBO Drops the Trailer for The Theatre Musical Documentary 'Spring Awakening: Those You've Known'
News
>
HBO Drops the Trailer for The Theatre Musical Documentary 'Spring Awakening: Those You've Known'
The theatre musical documentary Spring Awakening: Those You've Known gives glee nostalgia as it brings together Glee veterans, Lea Michele, Jonathan Groff and Skylar Astin.
Michele and Groff aren't new to onstage romance, having starred as Rachel and Jesse, a couple that shocked Glee fans with their reunion at the series finale. 
If you're a theatre nerd, you're going to adore HBO's Spring Awakening: Those You've Known documentary streaming on Monday, May 3.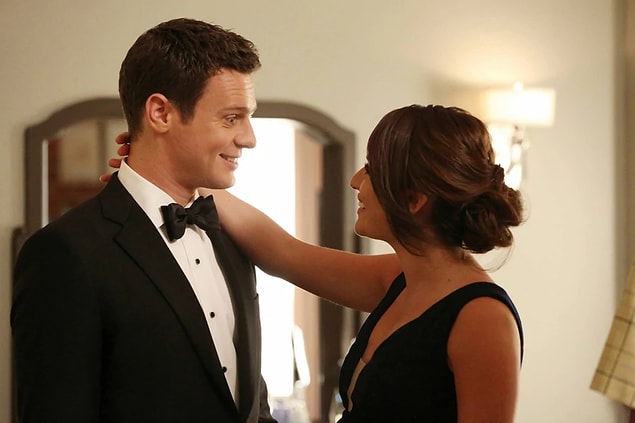 'Spring Awakening: Those You've Known' Plot
Picking up 15 years after the Spring Awakening Broadway run, the show's original cast and crew members work together again to launch a one-night-only reunion concert to raise money for The Actors Fund.
Narrating their not-so-easy journey to the Broadway stage, the players are happy to reconnect and rediscover the essence and timelessness of the musical. Spring Awakening made its Broadway debut in 2006 but barely scored a decent following until it was nominated and received several Tony Award accolades in 2007, including Best Musical that which got a wide audience. 
From then, Spring Awakening became a hit musical and a huge Broadway success launching its cast of high schoolers, including Skylar Astin, Gideon Glick, John Gallagher Jr., Krysta Rodriguez, Groff, Michele and more to worldwide recognition. 
Spring Awakening: Those You've Known also displays exclusive footage of behind-the-scenes and the original Broadway stars sharing their experiences on the show in solo interviews.
Cast and Team Members
The documentary is produced by Dave Sirulnick and Meredith Bennet for Radical Media and executive produced by Groff, director Michael John Warren, Jon Kamen and Jonathan Meyers. 
The show's cast members consist of Groff, Astin, Michele, Gallagher Jr., Rodriguez, Glick, Lilli Cooper, Lauren Pritchard, Robert Hager, Phoebe Strole, Jonathan B Wright, Christine Estabrook, Brian C. Johnson, Stephen Spinella, Gerard Canonico and Remy Zaken.