News
Ginny and Georgia Season 2 on Netflix: Release Date, Cast, Storyline, and More!
Ginny and Georgia Season 2 on Netflix: Release Date, Cast, Storyline, and More!
The new season we've been waiting for will be coming to Netflix sooner than we expect!
One of the recent Netflix hit shows, Ginny and Georgia, took viewers on an exciting journey. Georgia and her mother, Ginny, appear to have little in common at first glance. But once they settle in Wellsbury, Massachusetts, a small town, they realize how similar they really are. Fans will undoubtedly be interested in the characters they love as they cope with a lot of the fallout from season one's spectacular ending and will be wondering what comes next for them. What can we expect for Season 2? And when is it going to be made available on the streaming platforms? Here's everything we know.
Ginny and Georgia Season 2 Release Date
Ginny and Georgia's first season, which has 10 episodes, premiered on Netflix on February 24th, 2021, under the direction of Debra Fisher and Sarah Lampert.
The official release date has not yet been announced, but, according to Fisher's TikTok livestream, Ginny and Georgia Season 2 will either premiere on Netflix at the end of 2022 or in the spring of 2023.
Brianne Howey, who plays Georgia in the series, also revealed to E! Season 2 is coming sooner rather than later, according to news from October 8. 'It is coming soon!' she revealed. She echoed Fisher's explanation for the delay, saying that there are 180 languages that need to be translated for the show.
'That takes about four months,' she responded. 'So it's actually not the show itself. The show is done. ' exciting!
Additionally, at a recent investor call, Ted Sarandos, co-CEO of Netflix, stated that the show will be available in 'Q4' of 2022. This would indicate that the series will drop sometime between November and December 2022.
The series wasn't expected to premiere till 2023, so this is quite a surprise.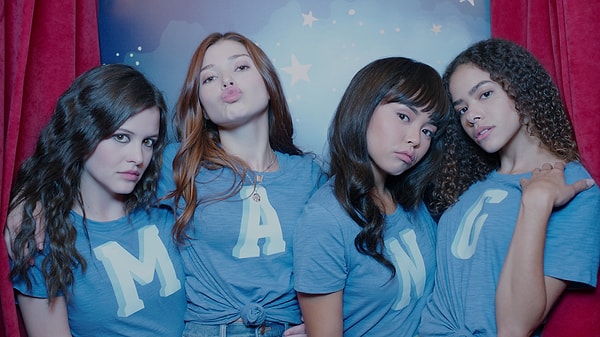 Ginny and Georgia's Popularity On Netflix
According to FlixPatrol top 10 data, the show remained in the charts for 48 days in the UK. Also, the show was successful in South Africa, most of mainland Europe, and Australia.
The show was ranked sixth among the top shows for 2021 as of September 2021. Also, the show was in the top 10 on the Nielsen charts in the US for 7 weeks, during which time it was watched for over 4,247 million minutes.
On April 20, 2021, as part of their Q1 2021 investor letter, Netflix made viewing analytics for the program available. Thus, 52,000,000 individuals saw the show in its first 28 days, according to their 2-minute watching analytics.
Ginny and Georgia logged up to 381 million viewing hours, ranking them at #10 on the list of shows with the most hours watched as of late September 2021, according to additional data.
Taylor Swift helped the series gain momentum after it debuted. A side joke about how many men one of the show's characters had gone through, comparing it to Swift's number of ex-boyfriends over the years, included the singer in the episode that prompted a Tweet that eventually went viral.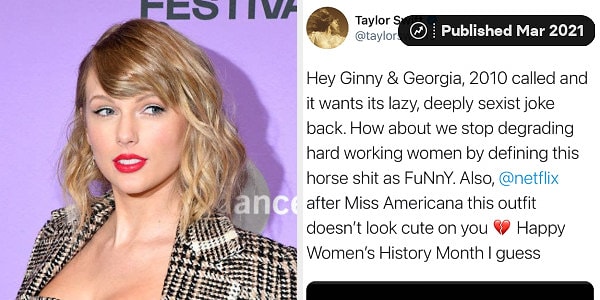 When was Ginny and Georgia's second season renewed?
A little less than two months after the premiere of the series, we learned that Ginny and Georgia would be making a comeback. The actors then released a video announcing the upcoming new season in April 2021.
Take a look at an official statement from the show's creators, Debra J. Fisher and Sarah Lampert:
'We are so appreciative of the incredible response and love you all have shown Ginny and Georgia. We're especially grateful to Brianne and Toni, who set the bar high every step of the way. 'We can't wait to return to Wellsbury for season 2.'
Production Timeline
Although it was renewed in April 2021, Virgin River-style projects like this one have experienced faster production.
We instead discovered that it has been set aside for production in September 2021. We can now announce that the series will now continue from November 29th, 2020, through April 8th, 2021. The schedule for the second season of Firefly Lane is kind of like this one, so it's likely that both seasons will come out around the same time.
Debra Fisher also gave a clue that the filming was about to wrap up by posting a picture of herself and Brian Howey on Instagram with the message 'S2 coming in hot.' In mid-October, the show's official Instagram page announced that they were gearing up to film season 2. On November 30, she then posted that season 2 was in the works and that filming had begun.
The series was once again recorded in Coburg, Ontario, according to a notice posted on the community website. A variety of locations throughout the city were used for filming between February 22 and February 25. The following places were used for filming: Victoria Park, Victoria Hall, and King Street West from Third Street to Hibernia Street.
Antonia Gentry posted on Instagram that Ginny and Georgia's filming was completed on April 23, 2022. The showrunner, Debra Fisher, said, 'It's been a wild season 2.' Season 2 was completed on May 9, 2022, according to Netflix France.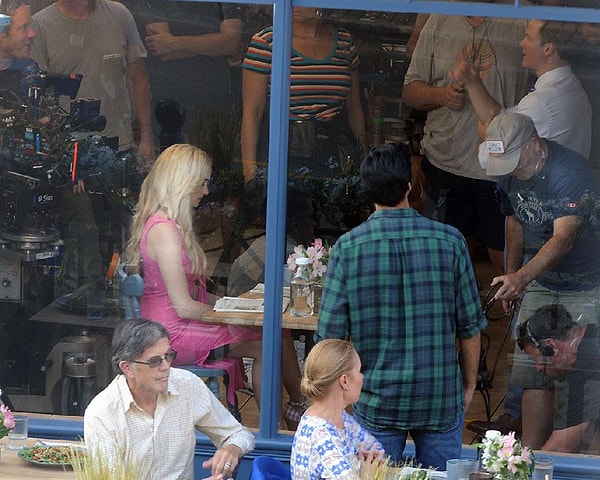 Cast Members
Well, we can't have Ginny and Georgia without Ginny and Georgia. Antonia Gentry and Brianne Howey have both said in the past that they will be in the new episodes.
Diesel La Torraca, who plays Ginny's younger brother Austin and will also be in the new series, completes the on-screen family.
IMDb seems to have shown that several cast members will be back for season 2. A number of the actors are listed as appearing in '20 episodes,' which means they will be in all of season 1 and season 2.
People who assist them in leading the finest possible life are included in this.
For Ginny, this comes in the shape of her friendship circle: Max (Sara Waisglass), Abby (Kate Douglas), and Norah (Chelsea Clark).
For Georgia, expect to see the mother of Max and Marcus, played by Jennifer Robertson, as well as her will-they-won't-they love affair, played by Raymond Ablack.
Other cast members include
Felix Mallard as Marcus.

Mason Temple as a Hunter

Scott Porter, as Mayor Paul

Teen Georgia is played by Nikki Roumel.

Sabrina Grdevich as Georgia's arch-nemesis Cynthia, and her son Zach, played by Connor Laidman.

Dan Beirne as Georgia's colleague Nick

Private Investigator Gabriel Cordova is played by Alex Mallari Jr.
Aaron Ashmore, who has appeared in the TV shows and films Locke and Key and X-Men, will join the cast as Gil Timmins, Austin and Georgia's absent father.
But it's unclear whether Zion (Nathan Mitchell), Ginny's father, and his teen self have made their final appearance.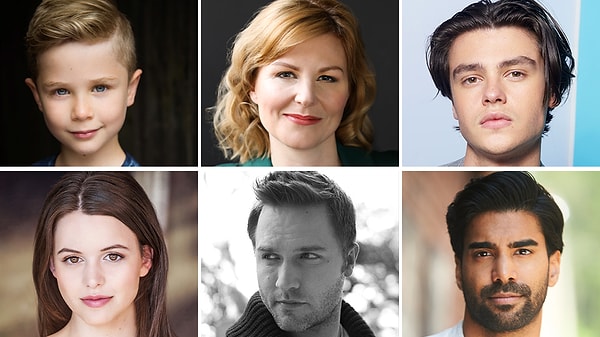 What to expect in Season 2?
Last May 2021, Antonia Gentry left a simple yet satisfying message telling us what to expect from Season 2:
'It's a roller coaster ride. Even though I don't know the full details, I am on the edge of my seat. I know it's going to be a full package of just excitement and plot and craziness, '
Ginny & Georgia | Season 2 is Coming | Netflix
Scroll Down for Comments and Reactions