News
Get Ready for Another Batch of Conversational Brilliance in 'State of the Union' Season 2
Get Ready for Another Batch of Conversational Brilliance in 'State of the Union' Season 2
Setting the new standard for short-form television, the simply brilliant conversational comedy series State of the Union follows two characters for a single season of chats before their weekly marriage counseling sessions. In 2019, Rosamund Pike and Chris O'Dowd shined as the witty couple who meet in the pub across the street from their counselor for only ten minutes in each episode. This bite-sized television comedy comes from the British director Stephen Frears (The Queen, Philomena, Florence Foster Jenkins) and writer Nick Hornby (Wild, Brooklyn). These two respectively hold the directing and writing credits for every episode of State of the Union.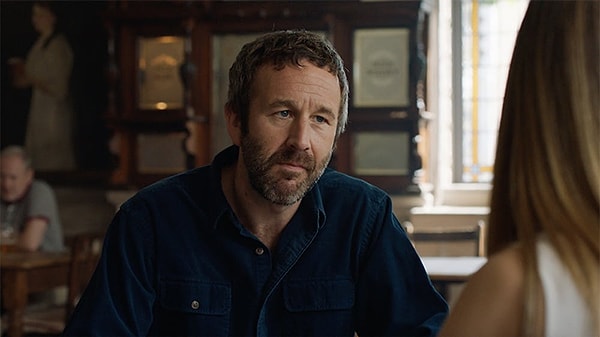 Season 2 Release Date
State of the Union Season 2 premieres on Valentine's Day, February 14th, 2022. Prospective viewers can get a one-week trial on the streaming service Sundance Now to watch. With the setting relocated to a Connecticut coffee shop, Season 2 of this anthology series follows conversations between actors Brendan Gleeson and Patricia Clarkson. Their two characters, both in their 60s, have even more marital baggage than the couple from Season 1. Based on the details from the press releases, this reinvigorated approach is shaping up to be a unique feat of its own. Striking a balance between new and old elements compared to the first outing, newcomers and viewers of the Pike/O'Dowd version have plenty to look forward to in this season of State of the Union.
Praise for the Performers of 'State of the Union'
Rosamund Pike, an internationally recognized actress since the early 2000s, is well-known for her captivating lead role in David Fincher's adaptation of the best-selling thriller novel Gone Girl. Recently, she starred in J Blakeson's dark comedy thriller I Care A Lot. Chris O'Dowd has been seen primarily in comedic roles starting around the mid-2000s, such as in The IT Crowd and Bridesmaids. Brendan Gleeson and Patricia Clarkson are acting veterans, active and widely seen since the late-80s. Clarkson was honored by numerous awards for a supporting role in Peter Hedges' film Pieces of April. Gleeson has displayed his talents in award-winning films like In Bruges, Into the Storm, The Guard, and Cavalry.
Scroll Down for Comments and Reactions