News
Get Inspired This April by Seth Gordon's 'The Long game: Bigger Than Basketball'
Get Inspired This April by Seth Gordon's 'The Long game: Bigger Than Basketball'
Seth Gordon of Undefeated, For All Mankind, and The King of King is back with a new inspirational documentary series, The Long Game: Bigger Than Basketball. The film focuses on the chronicles of an excellent NBA prospect, Makur Maker, confidently purposed to control his life fully- but the unexpected happens.
What's The Story
Maker forgoes his NBA career to play for a historically black university, Howard University, making him an outstanding high-school sportsman of the present times to commit to such a university. 
As Maker strives to accomplish his NBA dream, the worldwide COVID-19 pandemic and unanticipated physical challenges endanger his college career. 
The film also investigates how Maker's voyage from escaping the South-Sudan war as a child and his clannish morale boosters led him to a historic black university. The HBCU allowed Maker to give an impressive comment following America's cultural reaction to the Black Lives Matter campaign.
The Long Game: Bigger Than Basketball teaches hope, endurance, determination, and confidence as the key to success.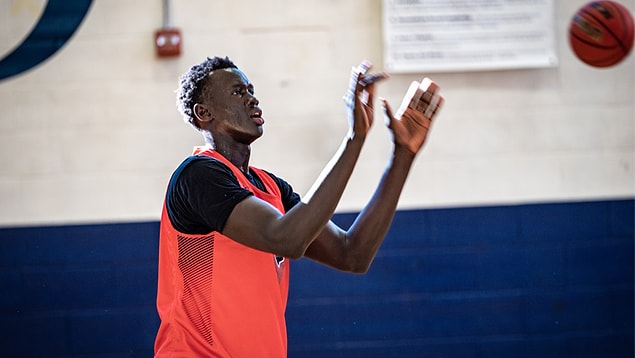 More About the Series
The executive producers are Seth Gordon, Luis Lopez, Jordan Wynn, Nikki Calabrese, Julia Gunn, Dane Lillesgard, Andrew Fried, and Sarina Roma.
The powerful documentary series lands on Friday, April 22nd, via the Apple TV+ platform. The streamer has also taken it to its Twitter page to announce the big news, accompanied by the official trailer. "There are no time-saving approaches to the road to brilliance."
Scroll Down for Comments and Reactions