News
'Firefly Lane' Season 2: Netflix Releases the Trailer and Premiere Date
'Firefly Lane' Season 2: Netflix Releases the Trailer and Premiere Date
Lately, we've been seeing more TV content about love and friendship, haven't we? If you've got a best friend who sticks with you through thick and thin throughout the decades, you're the luckiest person alive! At least that's what the Netflix drama series Firefly Lane has us believe.
Based on the 2008 novel of the same name by Kristin Hannah, Firefly Lane echoes the friendship journey of best friends Tully Hart and Kate Mularkay from teenagerhood to their forties. Kate is the introvert, while Tully is the coolest girl on the block. They may not agree on everything, but they make it work. 
The show's first season premiered on February 3 2021, to above-average ratings of 7.4/10 on IMDb and 88% on Google Review. 
Netflix dropped the trailer for Firefly Lane's second and final season on Wednesday, November 2 2022, revealing the murky lives of the 40-year-old ladies and a possibly tarnished relationship that stood the test of time for over thirty years.
Trailer
In the 2-minute preview, the BFFs navigate their new professional expeditions and complicated love lives. Tully is making a documentary, by the way, while Kate and Johnny aren't really over! Tully and Kate's long friendship might hit a few snags too.
Synopsis
Along with the YouTube video, the streamer posed the question, "What could possibly have ended the tight-knit thirty-year friendship of Tully and Kate, our "Firefly Lane Girls Forever? We'll learn the answer this season."
Among the escapades to expect from the new season include Kate dealing with the aftermath of her ex-husband's unfortunate Iraq trip and Tully being sued for foregoing her talk show. Forced to reset her career, Tully begins her quest to search for answers concerning her life, including finding her father, who she never met, against the wishes of her carefree mother, Cloud. 
Kate and Johnny's love never fizzled out as Tully enjoys a flirtatious relationship with conceited sportscaster Danny Diaz, but their relationship never progresses beyond five-minute fights. 
In the 70s, young Tully and Kate grapple with their friendship as Cloud is imprisoned for selling drugs, and Tully goes away from Firefly Lane to live with her grandmother. Despite the sister-like friends being separated during high school, one thing remains certain- their love for each other.
What Will Happen in 'Firefly Lane' Season 2?
Spoilers! Season one's end left viewers confused. At one point, Tully and Kate are sitting by the firepit and the former promises her friend that she'll help her get a job when she's hired again.
Flash forward, we see the pair confront each other at a funeral, where Kate tells Tully that she never wants to meet her again. 
We certainly expect the second season to shed light on the events culminating at the end of Tully and Kate's friendship. The season didn't disclose whose wake it is, but the stakes are high that it could be someone close to Kate since Tully went to pay her respect. 
Luckily since the series is based on written concepts, you don't have to search too far to find out what unravels.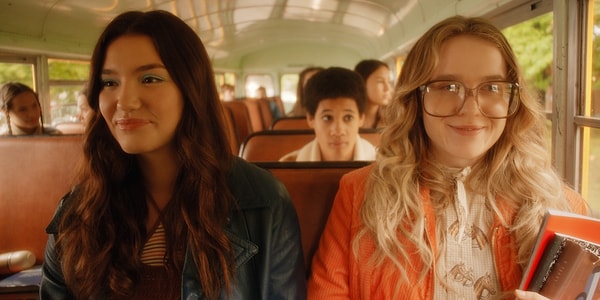 'Firefly Lane' Season 2 Cast
The second season introduces new cast members, including the Argentinian actor Ignacio Serricchio, who portrays Danny Diaz, Tully's love interest. Joining Serricchio is Grey's Anatomy's Greg German as Benedict Binswanger, India de Beaufort as Charlotte, an aspiring journalist, who has feelings for Johnny Ryan and Jolene Purdy as Justine Jordan, a buoyant talent agent.
Also featuring in the second season are Coral Humphrey as Josie, Aiden Howard as Brad, Kyra Leroux as Lisa-Karen, Craig March as Stan, Remy Marthaller as Young Marah, Seth Isaac Johnson as Eugene and Chris McNally as Mr Waverly. 
Of course, the show's leading ladies return this new season. Scrubs alum Sarah Chalke plays Kate Mularkey, and Grey's Anatomy vet Katherine Heigl plays Tully Hart. 
Ali Skovbye is Young Tully, Roan Curtis is Young Kate, Brendan Taylor portrays Mutt, Yael Yurman portrays Marah, and Ben Lawson plays Johnny Ryan.
When Will 'Firefly Lane' Season 2 Debut?
Netflix confirmed in October 2022 that Firefly Lane will wrap up with a supersized second and final season containing 16 episodes. 
The first nine episodes will be released on Friday, December 2, 2022, and the other seven are scheduled for a 2023 release.
Scroll Down for Comments and Reactions