Fiona Apple's 'Fetch The Bolt Cutters' Still Holds Position As Best Album of The 2020s
News
>
Fiona Apple's 'Fetch The Bolt Cutters' Still Holds Position As Best Album of The 2020s
Now two years old, Fiona Apple's Fetch The Bolt Cutters remains the unequivocal best of the decade's music releases. With a record-high Metacritic score of 98, this album is going to be tough for any future record to beat.
Legacy of Fiona Apple
Since the commercial peak of her 1996 highlight single "Criminal," Fiona Apple has dwelled on her music more and more while drifting further from the spotlight. Her apparent rejection of attempting to match the widespread appeal of her only hit has made her a favorite of critics and devoted fans. While each album takes longer to appear (the last gap was eight years), Fiona Apple each seems more finely honed than the last.
The Gripping Experience of 'Fetch The Bolt Cutters'
Perhaps the most cathartic Fiona Apple journey yet awaits the listener on Fetch The Bolt Cutters. Constant shifting, subverting of expectations, and altering the course of each track punctuate the highlights, and even the lesser-known tracks add to dense proceedings worthy of savoring every minute. Her grip on the personal and universal qualities of her musical persona has never sounded more perfect.
Fiona Apple - Fetch The Bolt Cutters (Official Audio)
Praise for 'Fetch The Bolt Cutters'
The rapid Fiona Apple fanbase instantly loved the album, but critics made a particular spectacle of the quality of Fetch The Bolt Cutters. On a cursory glance, here are a few reputable sources that all gave the last Fiona Apple record a perfect score.
'The confines of her home freed Fiona Apple and she's showing us there's a way out for all of us (even if we're stuck inside).'
- Albumism, 5/5 Stars
'But more than that, this album is Apple sounding assured with where she's at in life and wishing the same for anyone holding similarly toxic cards.'
- A.V. Club, Grade: A
'Eight long years later, Fiona Apple proves her return was worth every second in waiting.'
- Consequence of Sound, Grade: A
'An album like this doesn't come often, and an artist like Apple will never come again — she's given us an invaluable piece of light, a reminder to stay alive and awake and angry and kind.'
- Exclaim!, 10/10
'The result is that this seems not so much an album as a sudden glorious eruption; after eight long years, an urgent desire to be heard.'
- The Guardian, 5/5 Stars
'The reclusive artist's fifth record, released with the world at a safe distance, couldn't have come at a better time.'
- The Independent, 5/5 Stars
'Like the very best music, it contains multitudes – it's a rallying cry for those without a voice, a deep lesson in empathy, a dive into a singular mind, a damn good pop record.'
- Loud and Quiet, 10/10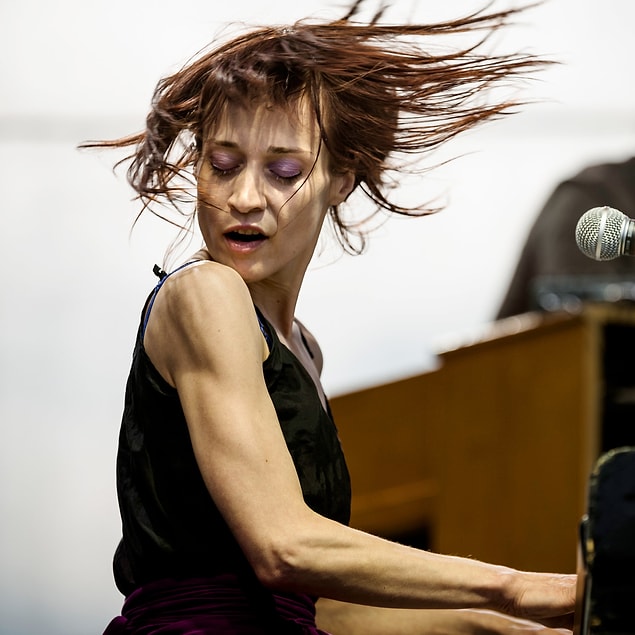 If you haven't heard it, Fetch The Bolt Cutters is available on streaming services everywhere, and it's highly recommended as a front-to-back album experience.