News
'Fawlty Towers' Gets a Remake with John Cleese Starring Alongside Daughter
'Fawlty Towers' Gets a Remake with John Cleese Starring Alongside Daughter
More than 40 years after ending, the classic British sitcom Fawlty Towers is getting revived with the lead John Cleese returning alongside his daughter Camilla Cleese. 
The remake news comes as a shock and is likely to receive mixed reactions from devout fans of the original series, which aired for two 6-episode seasons in 1975 and 1979. 
Cleese will scribe the reboot's script and star alongside his daughter Camilla. Derrick Rossi, Matthew George, Michele Reiner and Rob Reiner will executively produce for Castle Rock Television.
What Do The Reboot's Producers Say?
Rob Reiner, All in the Family (1971-1979) vet, expressed his excitement to work with Cleese on the revival project. "John Cleese is a comedy legend. Just the idea of working with him makes me laugh."
Cleese also shared his sentiments, praising Matthew George for his creativity. 'What I like about Matt is that, unlike other producers, he gets the creative process. When we first met, he offered a creative idea, and then later, we met with Camilla and had one of the best creative sessions I can remember.'
'By dessert, we had an overall concept so good that a few days later, it won the approval of Rob and Michele Reiner. Camilla and I look forward to expanding the concept into a series,' he concluded. 
'Meeting John and Camilla was one the greatest thrills of my life. I'm obsessed with watching Fawlty Towers and the legendary characters that John created,' said Matthew George. 'I've watched Fawlty Towers so many times I've lost count. I dreamt of one day being involved in a continuation, and now it's come true!"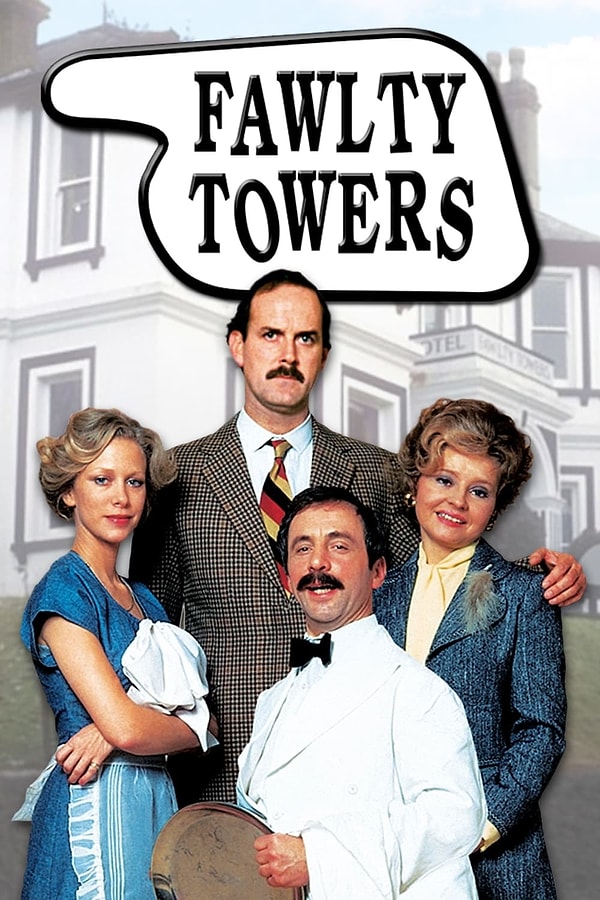 What's the Storyline for the 'Fawlty Towers' Reboot?
The Fawlty Towers reboot will see the eccentric and over-the-top Basil Fawlty (John Cleese) navigate the management of his boutique hotel in a modern era. He also explores his newfound relationship with a daughter he never knew he had. 
In the original sitcom, Basil strived to keep his hotel, marriage and sanity afloat amid several humorous mishaps. Besides Cleese, the Fawlty Towers' primary casts included Connie Booth as Polly Sherman; the level-headed young German waitress, Prunella Scales as Sybil Fawlty; Basil's shrewish wife and Andrew Sachs as Manuel; the bemused Spanish waiter. 
Fawlty Towers was crowned the greatest British sitcom of all time by comedy buffs in 2019. In 2000, it was ranked first by the British Film Institute in the Greatest British Television Programmes catalogue.
Scroll Down for Comments and Reactions