Fanning Sisters to Co-star in 'The Nightingale' - Here's What We Know So Far
News
>
Fanning Sisters to Co-star in 'The Nightingale' - Here's What We Know So Far
In what will be a first for the two Fanning sisters, they'll appear alongside each other in Mélanie Laurent's new film, 'The Nightingale.' The director of 'Inglorious Basterds' has indeed cast them both. 
The film 'The Nightingale' is based on the novel by Kristin Hannah that tells the story of nurses set in the Second World War.
'The Nightingale' is already a fascinating project not just because of the real-life sisters playing the role (Laurent and Elle Fannin) but also because of Melanie Laurent's directorial history. 
The long and winding journey to the big screen for 'The Nightingale' has been difficult. Sony TriStar Pictures got the rights for the movie in 2015, according to The Hollywood Reporter. Still, it wasn't until 2017 that they brought screenwriter Ann Peacock into this World War II story about ordinary people during extraordinary times.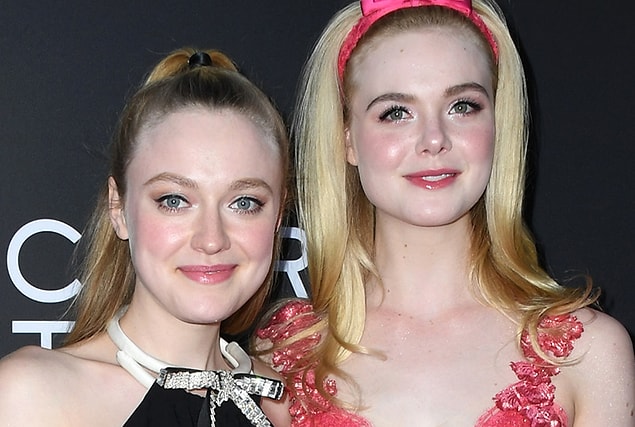 Who's starring in 'The Nightingale'?
Dakota and Elle Fanning are to ensure that life imitates art, as the real-life siblings star as sisters in 'The Nightingale' movie. For the first time, the two will co-star in a film together as Vianne Mauriac-the older sister, and Isabelle Rossignol, the younger one of the pair. 
As the movie follows the book's plot, we have some idea of the dramatic skills needed, but we still haven't got a clue on who else will complete the ensemble.
When can we watch 'The Nightingale'?
'The Nightingale' is one of those films that has seen its release date continuously pushed back for various reasons. It was initially set for August 10th, 2018, before being delayed two years later because of the COVID-19 pandemic which moved the new date another six months and then finally onto a December 2022.
We can't wait to see what this dynamic duo will do. So watch this space for more updates.