Everything You Require to Know About Hulu's 'Wedding Season' Season One
Hulu is back with what it does best- delivering heart-warming shows to keep its fans glued to their seats. 
The streamer recently announced the launch of Wedding Season, season one taking viewers deep into comedy, romance, and high-action thriller.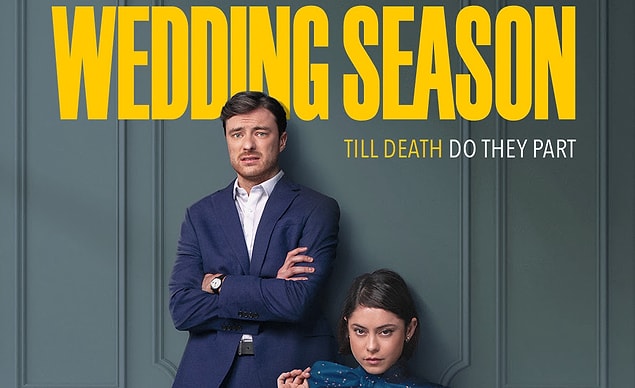 What's 'Wedding Season' About?
The show centers on Stefan and Katie in an affair they started after meeting at a wedding, even though Katie was already in love with someone else. Some months later, the pair does their wedding ceremony, where Katie's new partner and his whole family are killed. 
While the police think Stefan is responsible for the killings, he highly suspects Katie, bringing a whole chapter of doubts and blame games. The series showcases the pair as they navigate through the hands of authorities to prove their truth. 
The series' official trailer kicks off with a typical wedding setup and a man shouting 'I object' as he runs towards the aisle. A security officer quickly tackles the man (Stefan), followed by Katie sandwiched between her entire family's lifeless bodies, a series of interrogations on Stefan, and a flashback of how it all started. It's a messy love story, this one!
Who are the Show Creators and Cast?
The Wedding Season, season one, is penned by Daran Johnson and Oliver Lyttelton of Cheaters, with George Kane of Crashing and Laura Scrivano as the directors. The chief producers are Lilly Burns, Tony Hernandez, Brooke Posch (for Jax Media), Toby Bruce, Laurence Bowen, Chris Carey (for Dancing Ledge Productions), and Johanna Devereaux (for Disney+). 
The team incorporated an impressive cast like Rosa Salazar portraying Katie McConnell, Gavin Drea playing Stefan Bridges, Jade Harrison depicting Detective Donahue, Ioanna Kimbook as Suji, Callie Cooker as Leila, Omar Baroud as Jackson, Jamie Michie as Hugo Donahue, Mohammed A. Shafi, George Webster as Hugo Delaney and Bhav Joshi as Anil.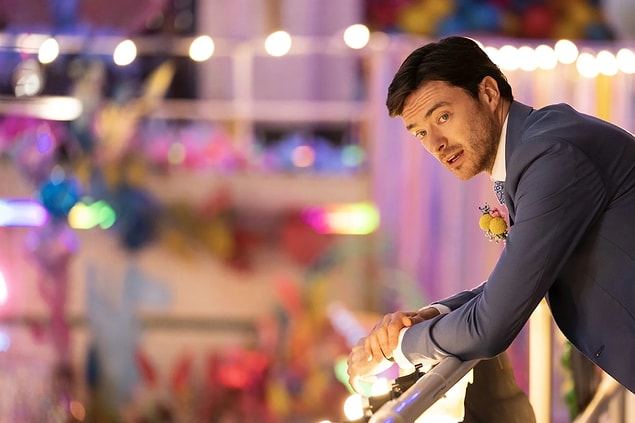 'Wedding Season' Season One Release Date
Wedding Season will arrive on our screens on Thursday, September 8th, on Hulu in the United States and Disney+ internationally. All eight episodes will launch on the above date, so don't worry about waiting any longer. 
Hulu and Disney Plus subscribers can conveniently access the show at the agreed rates. You can sign up to the streamers at a small fee of $69.99 (Hulu) and $79.99 per year (Disney+). 
Jax Media couldn't keep calm on the upcoming series; it's all posters and anxiety on the company's Instagram page.