Everything We Know About Paramount Plus's 'SkyMed Season One'
If you missed it, Paramount Plus recently delivered a Canadian TV drama series, SkyMed, which you can't afford to miss on your Binge-able series list. 
The series joins other Paramount Plus releases for this month, such as South Park: The Streaming Wars, Blood & Treasure, and Never Seen Again, among others.
About 'SkyMed Season One'
The series brings you tribulations, heartbreaks, triumphs, high-stake medical missions, intense character journeys, lots of drama, and the life of growing pilots and nurses working in a remote town of Manitoba, Northern Canada. They believe to be doing it well and with no one else to rely on except themselves. 
"SkyMed is inspired by my sister and brother-in-law's actual-life experiences, who came across flying air ambulances in Northern Canada. In cooperation with a talented squad of writers, we made relatable characters full of resilience, compassion, and hope. I am happy to work with such a diverse and incredible cast to bring these thrilling, emotional tales to life," mentioned Julie Puckrin, the series creator. 
The chief producer, Vanessa Piazza of Piazza Entertainment, added in an interview, "Julie has excellently imagined these characters who are leading demanding, high-pressure lives but also facing the ups and downs of the prevailing circumstances. We are delighted to partner with Paramount plus and look forward to an outstanding performance."
'SkyMed Season One' Cast and Crew
The series stars Hayley played by Natasha Calis, Bodie portrayed by Ace Nadjiwon, Crystal acted by Morgan Holmstrom, Chopper by Praneet Akilla, and Nowak depicted by Thomas Elms, Lexi represented by Mercedes Morris, Tristan impersonated by Kheon Clarke, and Jeremy played by Braeden Clarke. 
Besides chief producers Puckrin and Pizza, others in that category include Gillian Hormel and Ron Murphy. Eagle Vision's Lisa Meeches and Kyle Irving are also chief producers, with Nikolijne Troubetzkoy and Jennica Harper, the co-chief producers. ViacomCBS Global Distribution Group supplied the series outside of Canada.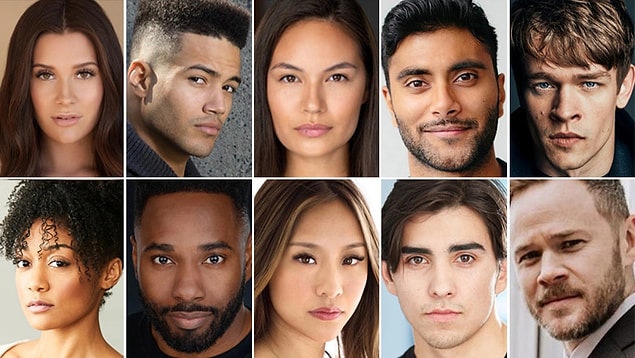 Where to Watch' SkyMed Season One'
SkyMed launched on Sunday, July 10th, exclusively on Paramount Plus. The series contains ten one-hour episodes, although some are yet to be availed for streaming. 
So far, SkyMed has scored an 80% average audience score on Rotten Tomatoes and a 5.8/10-star rating on IMDb. With these outstanding scores, SkyMed will hopefully get a season two renewal. 
Paramount Plus recently used its primary Twitter handle to share the brilliant face of SkyMed's nurses and pilots. Don't worry about which series will keep your summer on the high, SkyMed got you!