Everything to Know About HBO Max's 'The Big Brunch' Ahead of its Premiere
Who doesn't love food? Even better when it comes to prize-winning competition series. HBO Max is well-known for its incredible food competition shows since its launch more than two years ago. 
The streamer recently unveiled an addition to the library with The Big Brunch, an eight-episode series created and chiefly produced by Dan Levy. 
The Big Brunch joins other HBO Max-food competition shows such as Selena + Chef, The Lost Kitchen, Julia, and Take Out With Lisa Ling.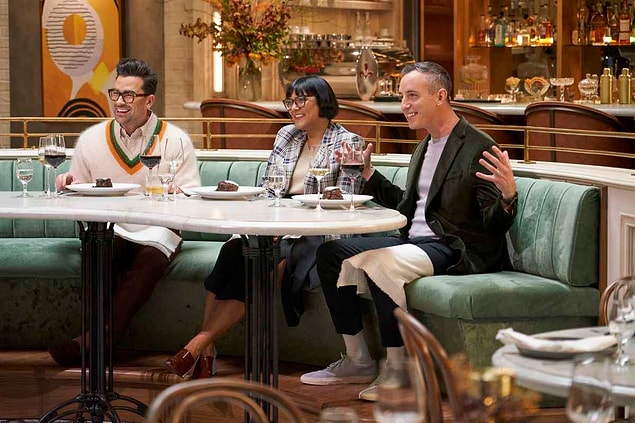 About 'The Big Brunch' Season One
With an atmosphere familiar to that of standard food competition shows you've watched before, The Big Brunch is set to showcase various cooking talents. Dan Levy, a Canadian actor known for remarkable performances in Schitt's Creek, Happiest Season, and Coastal Elites, will head the ten chefs as the judge. 
Besides sharing their life experience, career, and talent, the best chef is also expected to win $300,000 as the grand prize, meant to enable them to enhance their business and life in general. 
HBO Max recently took to its primary YouTube Channel to share the official trailer concerning the upcoming project. The trailer starts with an explanation of 'the brunch' and its effect on people's lives, including how it provides a space for people to unite and share their stories. 
Levy proceeds to share his thought on the upcoming project as the chefs tell stories of their lives. The trailer also reveals a grand prize to be won, $300,000, leaving the contestants with no other option but to work harder. 
From incredible meals to emotional experiences and life-changing dreams- The Big Brunch is a must-watch.
The Show Creators and Cast
Alongside Levy, other judges include Will Guidara and Sohla El-Wally, with Faye Stapleton, Sarina Roma, Dane Lillegard, and Andrew as co-chief producers. 
The Big Brunch is a Levy's Not A Real Production Company and Boardwalk Pictures co-project. HBO Max hasn't revealed the names of the show contestants; we promise to update you on any developments concerning the cast.
Release Date
The Big Brunch premieres on Thursday, November 10th, with three episodes, followed by three more on November 17th, and two episodes on November 24th marking the series finale. 
The streamer has also shared the great news via its verified Twitter account, accompanied by numerous images related to the upcoming show.