News
Elden Ring: How to Get The Grave Scythe
Elden Ring: How to Get The Grave Scythe
Elden Ring is an awesome adventure game where players can customize their character and build a playstyle that suits them best. Equipping different items, talismans, and weapons can drastically change your stats and allows you to create your very own adventurer. One of the best builds right now is the Bleed build and getting the Grave Scythe is a great way to get started.
What is the Grave Scythe?
The Grave Scythe is a reaper in Elden Ring and is used mainly in Bleed-focused builds and if the player wants some more reach. It has an Attack Power of  Physical 114, and Critical 100.  The Grave Scythe scales with Strength and Dexterity equally.  
"Greatscythe comprised of a large blade affixed to a crooked stick. Weapon wielded by the aged grave keepers who tend the forgotten graveyards throughout the Lands Between. This weapon is said to have served as a charm against evil spirits in times of old."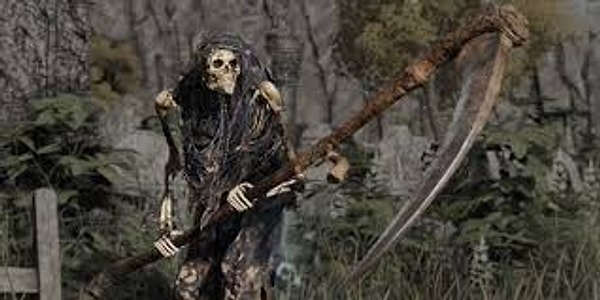 Where to Find the Grave Scythe?
The Grave Scythe can be obtained in different locations throughout the map but none of them are guaranteed drops. This reaper has a higher drop rate from any Skeleton Mages in Elden Ring. You can find them in graveyard areas, ambushes, shallow water, or under bridges.
One of the easiest places to obtain the Grave Scythe is the Liurnia of the Lakes. You can go around Stormveil Castle to farm up Skeleton Mages and look for a Grave Scythe.
Scroll Down for Comments and Reactions