News
'Dune: The Sisterhood' Everything We Know So Far
'Dune: The Sisterhood' Everything We Know So Far
Dune's Bene Gesserit sisterhood is by far one of the most interesting concepts in science fiction. They're a group of so-called witches whose superior mental and physical prowess has allowed them to develop superhuman powers. They control the politics of the known universe with fake religion, sex, and subterfuge. Their secrets are veiled in complex rituals and encoded texts. They employ concubines, detect lies, and they have the ability to control their biology on a molecular level.
They were designed to be intriguing, and they deserve our undivided attention. It is criminal how little screentime they've received over the years. Fortunately, HBOMax plans on changing that with a new series 'Dune: The Sisterhood.' 
Details about the series are starting to come out. They are quite promising, but it's only enough to keep us interested. We'll have to wait to decide whether or not it's worth our time. The studio does have some big shoes to fill. Frank Herbert went above and beyond to create epic, philosophical manuscripts with detailed lore. His work is believable, poetic, and well thought out. It might be difficult to find a team that can match his talent.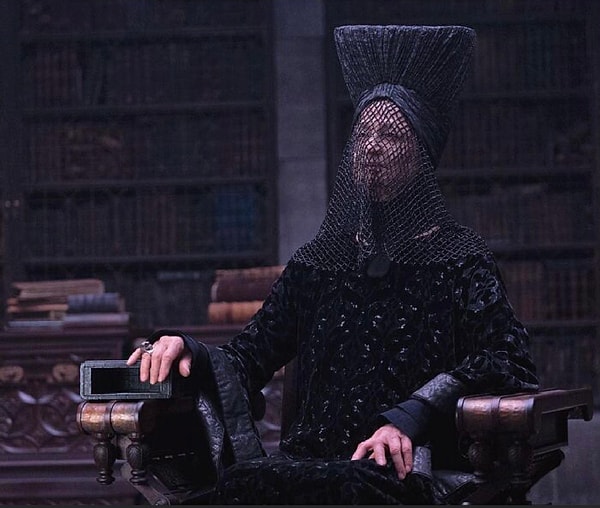 What Will 'Dune: The Sisterhood' Be About?
The plot of 'Dune: The Sisterhood,' is somewhat of a mystery. It's purported to be based on Brian Herbert and Kevin J Anderson's novel, The Sisterhood of Dune, which is set 10,000 years prior to the events of the original book. But it's impossible to make a faithful adaptation without starting earlier in the timeline. One of the characters central to the story, Vorian Atreides, was altered to have an extended lifespan. Nearly everything that happens to him is important to the novel's plot. Trying to watch a faithful adaptation of the book would be like diving into a 50-year-old soap opera. There would be years' worth of missed plot points. It wouldn't make sense. Some of the information that has already been released on the series confirms that changes have been made. 
What we do know is that it will focus on Valya and Tulla Harkonnen, two members of the sisterhood, who will work to fight forces threatening humanity's future. The sisterhood will be young. There is a chance we'll get the full origin story, but it does take place before the events in the novel.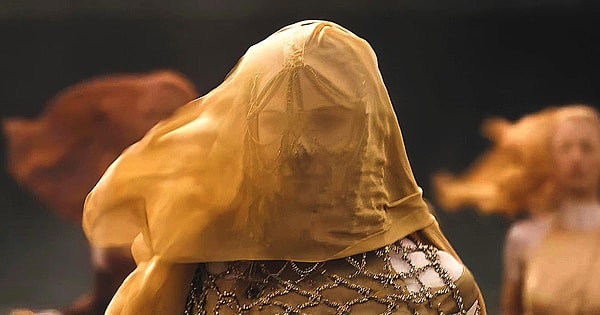 Who is Working Behind the Scenes?
Keep in mind that credits can sometimes be deceptive. We don't necessarily know who is taking on what role or what that role will look like. There will be teams collaborating with one another. Sometimes people are credited in name only. Sometimes people can take on more than one role. This can get complicated. But it is still possible to go through someone's library of work and determine whether or not they'll be able to deliver.
Unfortunately, we don't have a lot of examples for the show's creator and writer, Diane Ademu-John. She's been working as a producer since 2013, and as a writer since 2001. According to IMDB, she is known for 'The Haunting of Bly Manor,' 'Empire,' 'The Originals,' and 'Medium,' all of which have their ups and downs, and she's only written a few episodes of each series. In order to fully understand what she's capable of we would have to go back and watch them, and even that might not be enough to get a clear picture of what to expect. She does seem to be a consistent, influential figure in the new series, so a lot is going to rest on her.  
She will be acting as co-showrunner along with Alison Schapker, who has some serious credentials. She wrote some of the best moments in season one of 'Westworld,' a sure sign of skill. If that's any indication, she should be capable of the Bene Gesserit's characteristic multi-layered dialogue and strategic thinking, based on the sisterhood's enhanced powers of perception. It takes a certain kind of person to write those moments properly, and they are essential to accurately depicting the sisterhood. She also wrote some of the best episodes of 'Lost,' 'Altered Carbon' and 'Fringe.' None of those series are perfect, but they are known for showcasing genius in some way. Sounds like we have a winner. Check out her full credentials here. Johan Renck will be directing the first two episodes. He is highly sought after. He's worked with music titans, like Madonna, Kylie Minogue, and Beyonce, to direct their videos. None of them are perfect, but his skill was evident in the visual style. He's also directed some of the best moments in 'Breaking Bad,' and he won an Emmy for his work on 'Chernobyl.'  His history is not as simple to read as Schapker's; it's patchy, and there are a few flops, but considering his experience, he sounds like he might be up for the job. No information yet on who else will be directing. In my opinion, if Schapker is a regular presence, the series has a run for her money. Her work really stands out.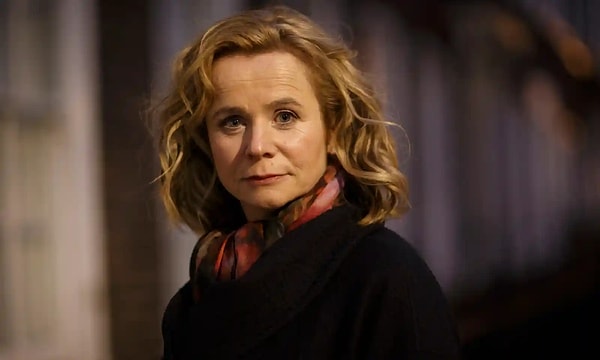 Who Is Starring in the Series?
The aesthetic of the Bene Gesserit has never been fully defined. They come in all forms--old, young, beautiful, and haggard. Attempts to define them have varied greatly. But David Lynch's 1984 film Dune seemed to set the standard for many years to come. He made them bald, sharp-eyed, and mean, and they wore ornate velvet cloaks. Reverend Mother Gaius Helen, truthsayer to Emperor Corrino, is the most common example due to her part in the original book. She was vicious and cunning with sharpened metallic teeth. In the 2021 film adaptation, she was simpler, wearing a basic black robe and a beaded veil with a lattice pattern. 
We don't know what to expect from 'Dune: The Sisterhood.' It's possible that the new sisters will dress like they did in the most recent film, but it's a different time period, and the franchise has been known to alter costumes depending upon the era. 
We do know who will be playing the main character, Valya Harkonnen, one of the first reverend mothers. Her name is Emily Watson. She's perhaps best known to Americans for her role in Chernobyl. Watson can be sweet or she can be icy, stuffy, and vicious. It's easy to imagine her playing someone like Dolores Umbridge, fake, composed, and thoroughly wicked. She could be a gossip in a Victorian parlor or an abusive maternal figure. It's hard to imagine her as nice, maybe naive, but even that's a stretch.  It'll be interesting to see what she brings to the role and almost as interesting to see the sisters' chosen aesthetic. It's hard to imagine her with a shaved head.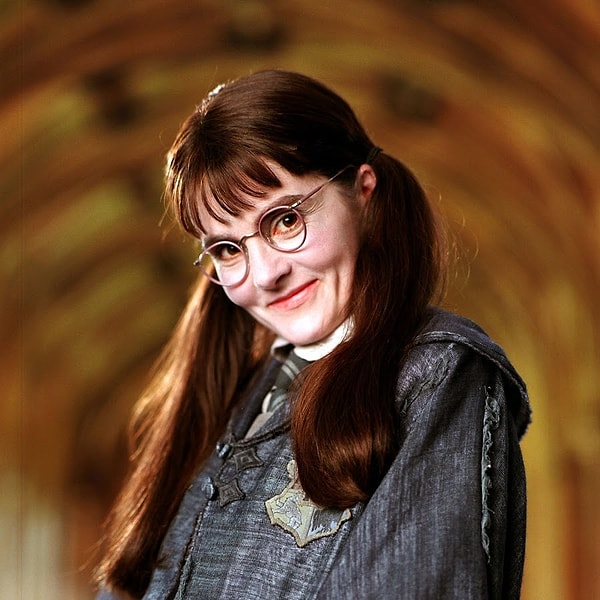 Shirley Henderson knows how to throw her voice, warp it, and change the pitch. She can send a full theater jumping out of their seats when she howls, or she can reduce herself to a tiny, furry alien. She's best known for her role as Moaning Myrtle in the Harry Potter film series. The creepy ghost appeared almost full grown, but she'd whine and whimper, then shriek suddenly. It was a disturbing performance, and it really left an impression, especially considering the fact that she was only onscreen for a few minutes. 
Henderson will play Valya's sister, Tulla Harkonnen. She's a fellow member of the sisterhood, but other than that, not much is known about her. She is a relatively blank slate as far as personality, and Henderson is so good at creating characters. It'll be exciting to see what she does with the role.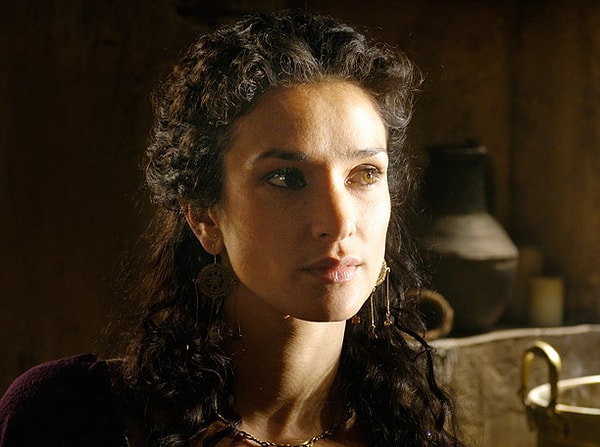 It's hard to forget Indira Varma, the quintessential amazon. Not a lot of actresses have her intense stage presence, and she definitely proved herself on 'Game of Thrones.' It was recently announced that Varma will be joining Watson and Henderson as Empress Natalya, who united thousands of worlds with her marriage to Emperor Corrino, the leader of the known universe. 
Natalya is not in the book, but given Varma's style, it can be assumed that she will be playing a version of Empress Tabrina, also known as the Virgin Empress, due to her husband's complete refusal to consummate the marriage. The couple's savage fights made for some interesting scenes. It's easy to see Varma stepping into her shoes. She had a similar facial structure and almond eyes, though her hair was auburn instead of brunette. 
It's unclear why they changed her name, but the resemblance is unmistakable. Varma and Tabrina are one and the same in every way.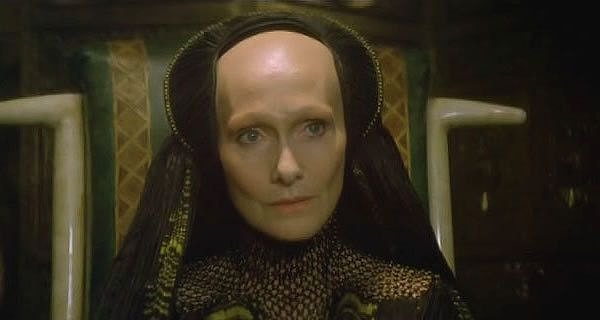 Things Are Moving Quickly
There was some concern when Discovery and Warner merged earlier this year. The new CEO hacked away at the platform's budget, significantly reducing their content library. Much of their core programming was canceled, and many thought 'Dune: The Sisterhood' had quietly faced the same fate. But it was just announced that filming will begin next month, concurrent with the next Dune installment, which means we could see a debut as early as late next year. 
There's a level of cautious optimism surrounding the series. The old-school fanbase typically rejects Brian Herbert's expanded universe, deeming it heresy. We've seen this before, but never on this scale. Dune is one of the most successful science fiction franchises in existence. The series will have to find its own niche, impress their core group, and improve on the source material. Given the credentials we've seen so far, that's very possible. As new information comes out, we should be able to judge things properly. For now, it's just a waiting game.
Scroll Down for Comments and Reactions