News
Doctor Strange Invades Fortnite on Chapter 3: Season 2
Doctor Strange Invades Fortnite on Chapter 3: Season 2
A new Fortnite season is finally here and this one is kind of odd with Dr. Strange joining the fray. Epic Games is rolling out Chapter 3: Season 2 and it's named Resistance. Fortnite's latest trailer shows an intense battle between teams and a strange wizard amongst them. This marvel-themed video which looks a lot like Avengers: End Game is nothing short of epic.
Fortnite Chapter 3 Season 2 Resistance Story Trailer
This season will bring lots of changes into the game and the biggest one is the removal of building. Building is one of the key elements of this battle royale and is what made it stand out from other games of the same category. This leaves us wondering how the change will affect Fortnite.
With building out, Dr. Strange comes in just in time for the Multiverse of Madness. This move was much like the collaboration with Spiderman to promote the No Way Home movie. As Multiverse of Madness releases on May 6, there's no better time for a crossover with Fortnite.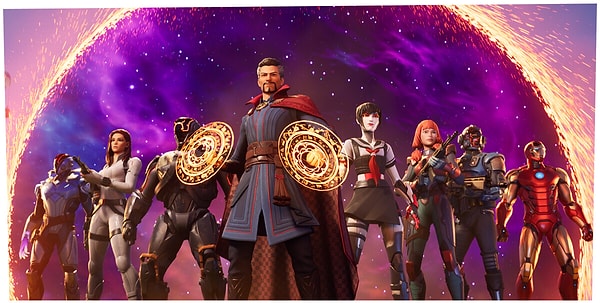 Other changes include an extra shield for players called an "overshield".  Players can also parkour with faster sprinting and climbing. New rides like blimps and tanks have also been added. With enough gold donations, players can unlock a drivable version of the iconic battle bus.
Speaking of donations, Epic announced that they would donate two weeks of its Fortnite proceeds to support Ukraine-related humanitarian efforts.
Fortnite, welcome to the Resistance.
Scroll Down for Comments and Reactions