Daniel Davis & Orla Brady Join Paramount Plus's 'Star Trek: Picard' in Final Season
The Star Trek Kingdom is growing more prominent day by day. The title refers to a 1960s sci-fi media franchise that has born over 40 mini projects, including Star Trek: Picard, as its eighth television series. 
Star Trek: Picard landed on CBS All Access in January 2020 for its first season as an expansion of the Star Trek world. The second season landed in March 2022 at Paramount+. 
Star Trek: Picard has attracted massive critical acclaim revealed through 7.3/10 stars on IMDb, an 85% average Tomatometer on Rotten Tomatoes, 4.6/5 stars on Amazon.com, and a 75% score on TV Guide.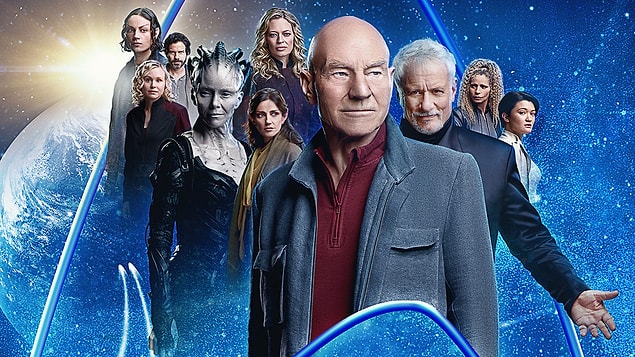 What's 'Star Trek: Picard' Season Three About?
Paramount Plus' Star Trek: Picard follows a retired Star crew member, Jean-Luc Picard, set twenty years after his appearance in 2002's Star Trek: Nemesis. The past two seasons concentrated on aspects of Picard in his old age, including grape farming. 
The upcoming season will see the character, Picard, living in the 25th century as he strives to reconcile with the USS Enterprise. It will also introduce a new enemy aiming to attack the USS Enterprise.
Has Paramount+ Shared the Trailer for 'Star Trek: Picard' Season Three?
Streaming networks always share the official trailer, teasers, and posters for their forthcoming shows. 
Paramount+ shared the final sneak peek of Star Trek: Picard season three via its leading YouTube Channel, with the USS Enterprise requesting help from Picard. 
Since it's the last season, the retired star has no choice but to succeed in his newly-found mission.
Who Created 'Star Trek: Picard'?
Terry Matalas serves as the sole showrunner for Star Trek: Picard season three, alongside chief producers Dylan Massin, Doug Aarniokoski, Alex Kurtzman, Michael Chabon, Akiva Goldsman, Heather Kadin, Patrick Stewart, James Duff, Trevor Roth, and Eugene Roddenberry. 
Season three is an achievement of CBS Studios, Roddenberry Entertainment, Weed Road Pictures, and Secret Hideout.
Who Will Appear in 'Star Trek: Picard' Season Three?
Patrick Stewart will resume his role as Jean-Luc Picard alongside LeVar Burton (La Forge), Marina Sirtis (Troi), Gates McFadden (Crusher), Jonathan Frakes (Riker), and Michael Dorn (Worf). 
Others are Brent Spiner (android Lore), Jeri Ryan (Seven of Nine), and Michelle Hurd (Raffi). Daniel Davis and Orla Brady will join the team as Prof. Moriarty and Laris, respectively.
When Will 'Star Trek: Picard' Season Three Premiere?
Season three of Star Trek: Picard will drop the first episode on Thursday, February 16, followed by weekly releases until April 20, making a total of 10 episodes.