News
Counting Days To The Premiere of 'Black-ish' Series Finale
Counting Days To The Premiere of 'Black-ish' Series Finale
After eight fun-filled family times, Black-ish finally comes to an end, with its final episode landing on ABC on Tuesday, April 19.
The network television took to Twitter this evening to announce the show's finale. "All good things must come to an end. Watch the #black-ish series finale at a special time, Tuesday 9/8c on ABC. Stream on Hulu." They also posted a 2-minute video of the show's crew and cast members recapping their sentimental eight-year run.
Black-ish Storyline
Black-ish first debuted in 2014, starring the Johnson family made up of Andre 'Dre' Johnson (Anthony Anderson), Rainbow 'Bow' Johnson (Tracee Ellis Ross), Andre Johnson Jr. (Marcus Scribner), Zoey Johnson (Yara Shahidi), Jack Johnson (Miles Brown), Diane Johnson (Marsai Martin), Ruby (Jenifer Lewis), Pops (Lawrence Fishburne) and the newest addition Young Dre (Issac Ryan Brown). 
The Johnsons are an upper-middle-class black family who lives in a white-dominated neighbourhood. Dre strives to instil a sense of black culture ownership in his family as they navigate life in a state where black traditional values are slowly fading away.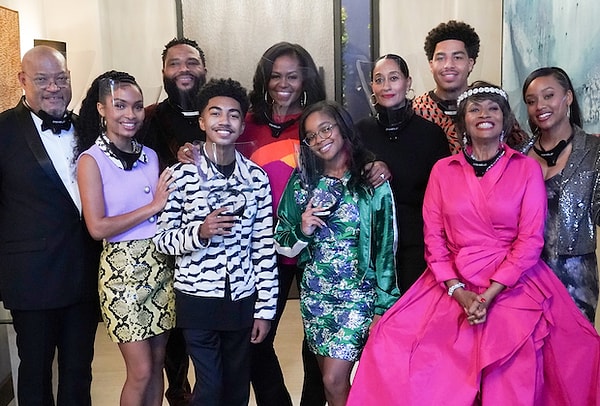 Synopsis of the Series Finale
The series finale, Season 8 Episode 13: 'Homegoing', is going to be an emotional rollercoaster offering unexpected twists and turns. It's going to celebrate all the series' notable events throughout the years, including the characters' transformations. 
Pops and Ruby prepare to move away as Bow and Dre consider making a life-altering decision as well. Dre is advised by his colleague Simone Biles to follow his heart.
Black-ish Series Finale Premiere
Get your napkins ready as you prepare to bid goodbye to the Johnsons next Tuesday, April 19. The last episode will air on ABC from 9:00-9:31 p.m. EDT and will be available the following day on Hulu.
Scroll Down for Comments and Reactions