News
Christmas Comes Early as 'Falling for Christmas' Debuts Today Starring Lindsay Lohan and This Former 'Glee' Star
Christmas Comes Early as 'Falling for Christmas' Debuts Today Starring Lindsay Lohan and This Former 'Glee' Star
Almost ten years ago, Lindsay Lohan performed Jingle Bell Rock on the teenage chick flick Mean Girls (2004). The redhead is back again in this Christmas rom-com Falling for Christmas, and hallelujah! They'll be no backstabbing among preppy confused teenage girls. 
Christmas comes early as the movie Falling for Christmas premieres on Thursday, November 10, heading to Netflix.
'Mean Girls' (2004)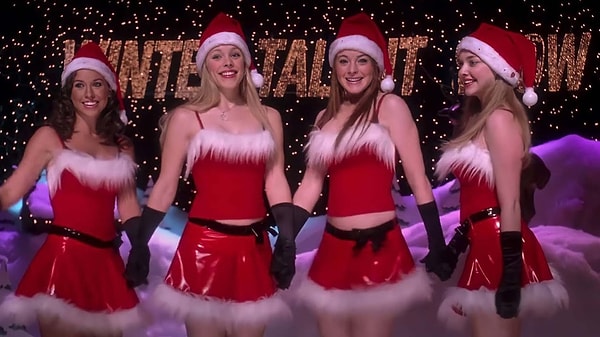 'Falling for Christmas' Trailer
The streaming platform dropped the movie's trailer last month, revealing some of the cast members, holiday-themed fun and lots of twinkly lights. 
Here's the video below:
'Falling for Christmas' Storyline
As seen in the trailer, Lohan's character Sierra Belmont is a rich girl with everything she could ask for in the world, including her handsome boyfriend Tad. Days before Christmas, Tad proposes to Sierra on a snowy and windy cliff. But minutes after saying yes, Sierra is blown off the cliff, with the fiancé accidentally pulling off the big rock on her finger in an attempt to rescue her. 
Sierra winds up in a hospital, with no recollection of what happened to her or who she is. Blue-collar lodge owner Jake offers to host her as she waits for her loved ones to claim her. As days go by with no one coming forth, Sierra begins to feel like 'unclaimed luggage', but not so much a bummer as she ends up forming a love connection with the dreamy single dad.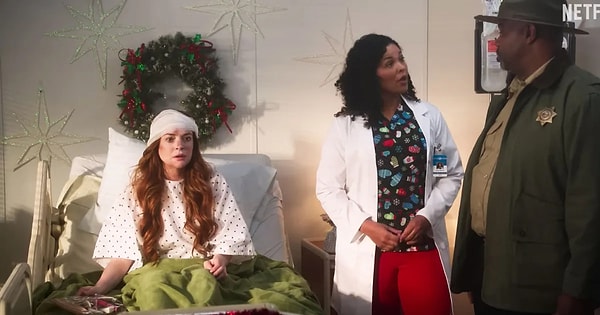 Who Stars in 'Falling for Christmas'?
Joining Lohan on the cast list is George Young as Tad, Jack Wagner as Beauregard Belmont, Sierra's dad; Glee alum Chord Overstreet as Jake and Olivia Perez as Avy.
Other names include Alejandra Flores, Chase Ramsey, Sean J. Dillingham, Antonio D. Charity, Blythe Howard and Aliana Lohan, Lindsay Lohan's sister. 
Falling for Christmas is Lohan's comeback after an over ten-year hiatus from a major production. She was a rising star with a promising career, starring in classic hit films such as The Parent Trap (1998), Confessions of a Teenage Drama Queen (2004) and Labour Pains (2009) until addiction and legal issues caused a glitch.
'Falling for Christmas' Release Date
The holiday-themed flick is available on Netflix since November 10, 2022, and already has favourable ratings of 6.4/10 on IMDb, 62% on Rotten Tomatoes (with a better audience score of 83%) and 88% on Google Review.
Scroll Down for Comments and Reactions