'Blue's Big City Adventure': Key Details About the Family Comedy Film Based on the Blue's Clues Kids Show
News
>
'Blue's Big City Adventure': Key Details About the Family Comedy Film Based on the Blue's Clues Kids Show
After nearly 27 years, the Blue's Clues crew is back on the screen with a new educational movie, Blue's Big City Adventure, which will be available on Paramount+. 
Blue's Clues is a 1996 kid's TV series that aired six seasons until August 2006. The show gained massive critics and reviews, causing the creators to make franchises years later.
'Blues Clues' (1996)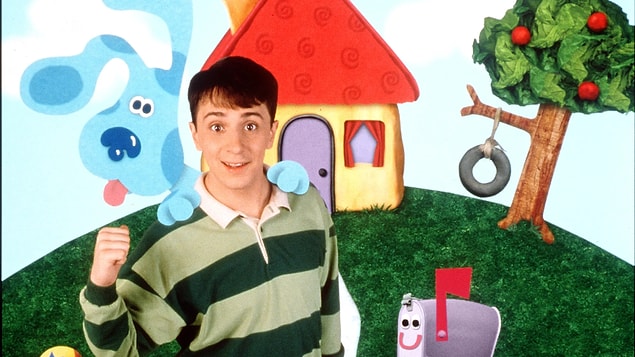 About 'Blue's Big City Adventure'
Blue's Big City Adventure follows Josh, who acquires a chance to undertake Rainbow Puppy's Broadway musical auditions, taking Blue with him to New York. The pair makes new friends in New York with whom they uncover the greatness of dance, music, and determination. 
The upcoming film uses great performances and creative transitions to capture the attention of viewers of all ages. Blue's Big City Adventure also emphasizes the importance of believing in one's dreams alongside consistent trying.
'Blue's Big City Adventure' Trailer
Paramount+ has unveiled the official trailer for the Blue's Big City Adventure to provide more storylines. In 2 minutes and 4 seconds, the trailer starts with exciting dances and music from Josh, Blue, and their friends. 
The crew motivates many across New York with their "you can do anything you want to do" phrase. Evidently, the larger part of the upcoming movie will be all about dances, songs, and creating memories.
Who Created 'Blue's Big City Adventure'?
Traci Paige Johnson, Angela C. Santomero, and Todd Kessler created Blue's Big City Adventure. 
Matt Stawski serves as the series director, alongside Robert Unger, Tommy Sica, Sam Sarkoob, John V. Lewis, Morgan Feldhamer, Sarah Donnelly, and Jonathan Burkhart as the producers under different levels.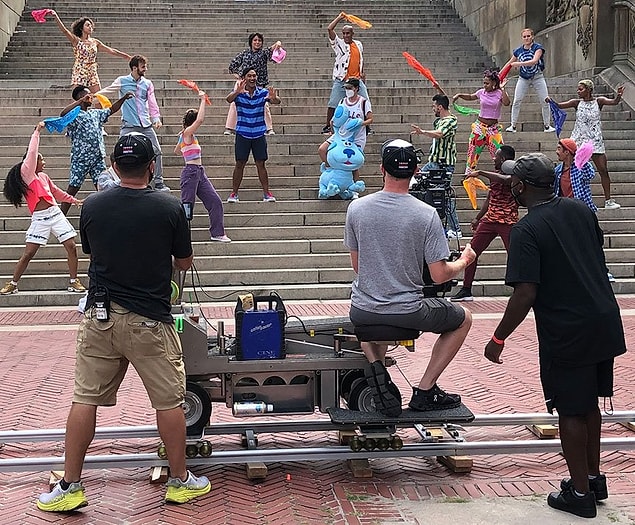 Who Casts 'Blue's Big City Adventure'?
The above team incorporate plenty of great talents from BD Wong, Steve Pasquale, Steve Burns representing Steve, Alex Winter, Joshua Dela Cruz playing Josh, Ali Stroker, Donovan Patton portraying Joe, Brianna Bryan voicing the Rainbow Puppy, and Amanda Dela Cruz impersonating Amanda. 
Other characters are Kirk Kelly (pedestrian), Jessica Gower (dancer), Ethan Allen Neeley voicing the singing young Josh, Teya Wild (dancer), Traci Paige Johnson voicing Blue, Jacob Soley voicing Slippery Soap, Ava Augustin voicing Tickey Tock, Mishay Petronelli (dancer). Doug Murray and Brad Adamson appear in the film as Mailbox and Mr Salt, respectively.
When is 'Blue's Big City Adventure' Launching?
Blue's Big City Adventure arrives Friday, November 18th, exclusively on Paramount+, running for 1 hour and 22 minutes. The film has a 7 years+ age rating.