Arnold Schwarzenegger's Hit Movie 'Eraser' Arrives on Netflix this June
'Eraser' is a 1996 American action film directed by Chuck Russell,  starring Arnold Schwarzenegger, Vanessa Williams, James Caan, James Coburn, and Robert Pastorelli. The story follows a U.S. soldier. When one of the participants is found to be a WITSEC mole, the Marshal is forced to confront his erstwhile comrades in order to protect a senior operative testifying about an unlawful arms sale.
'Eraser' Release Date
This action-thriller Arnold Schwarzenegger starrer will hit Netflix on June 1st.
'Eraser' Trailer
Watch the trailer of the 'Dumb and Dumber'  on YouTube and down here.
'Eraser' Storyline
John Kruger, a U.S. Marshal deputy, is one of the harshest Marshals, and one of his ways is to 'Erase' the identity of the witnesses he is tasked with protecting. Meanwhile, a lady named Lee Cullen, who works for the Cyrez corporation, did an undercover operation for the FBI to reveal a top-secret weapon that employs an electromagnetic pulse to kill targets. Kruger's job now is to safeguard Lee so she can testify against Cyrez when Cyrez found this information about her. When Kruger is assigned to work with another Marshal named Robert Deguerin and discovers that Deguerin is involved in a fraud involving the EM Gun, which will be sold to a Russian criminal unless Kruger intervenes, Kruger must not only safeguard Lee's life but also his own.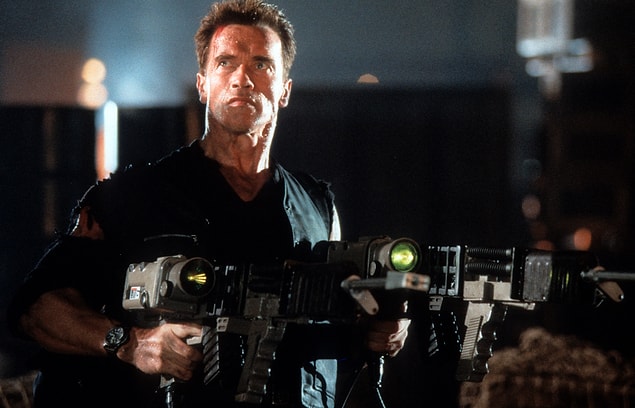 'Eraser' Box-Office Success
The picture was a financial triumph, generating more than $242 million against a $100 million budget. Critics gave it mixed reviews, but commended Williams and Schwarzenegger's performances, as well as the action sequences and visual effects. It was released on June 21, 1996 in the United States and received an Academy Award nomination for Best Sound Effects Editing in 1997. It was also one of the first major films to be released on DVD, as part of Warner Home Videos Japanese launch lineup on December 20, 1996.
Are you looking forward to watching 'Eraser' on Netflix? Let us know your thoughts in the comment section below.