'Argo' Hits Netflix In April 2022: Release Date, Trailer, Storyline, And More
News
>
'Argo' Hits Netflix In April 2022: Release Date, Trailer, Storyline, And More
'Argo', a 2012 American political thriller, was inspired by events that occurred during the 1979–81 Iran hostage crisis. It revolves around a group of US embassy employees who escaped the hostage takers, sought refuge with Canadian officials, and managed to flee the country while masquerading as a Canadian film crew.
Chris Terrio penned the script, which was based on the same-named novel published in 1999. The Master of Disguise, a book by Tony Mendez of the Central Intelligence Agency, and Joshuah Bearman's article 'The Great Escape: How the CIA Used a Fake Sci-Fi Film to Rescue Americans from Tehran,' published in Wired in 2007.
'Argo' Release Date And Trailer
'Argo' is set to release on Netflix on April 1st 2022. Trailers are currently available on YouTube. You can check those right here as well.
'Argo' Storyline
In 1979, Iranian radicals stormed the American embassy in Tehran, kidnapping several Americans. Six people managed to flee to the Canadian Ambassador's official residence, and the CIA was tasked with getting them out of the country.
With few choices, exfiltration expert Tony Mendez developed a daring plan: establish a fictitious Canadian film project that wanted to shoot in Iran and get the Americans out as its production staff. Mendez devised the hoax with the support of some trusted Hollywood contacts and traveled to Iran as the film's associate producer.
However, time was running out, as Iranian security forces closed in on the truth, and both his accusers and the White House had serious reservations about the plan.
'Argo' Cast
The film stars Ben Affleck (Tony Mendez), Bryan Cranston (Jack O'Donnell), John Goodman (John Chambers), Alan Arkin (Lester Siegel), Victor Garber (Ken Taylor), Tate Donovan (Bob Anders), Christopher Denham (Mark Lijek), Clea DuVall (Cora Lijek), Scoot McNairy (Joe Stafford), Kerry Bishé (Kathy Stafford), Rory Cochrane (Lee Schatz), Kyle Chandler (Hamilton Jordan).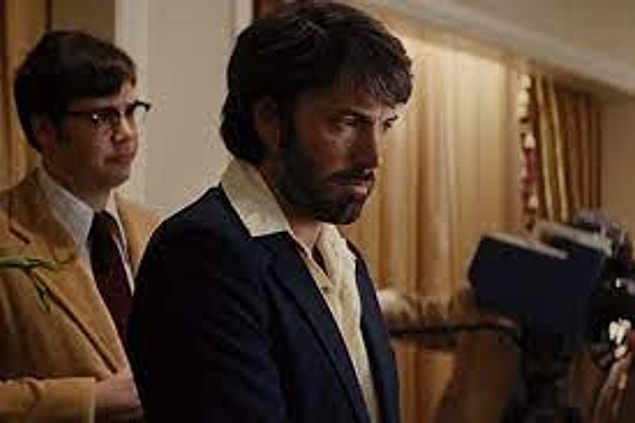 'Argo' Production, Box-Office, And Award Details
The acting (especially that of Arkin and Goodman), Affleck's direction, Terrio's screenplay, the editing, and Desplat's score were all lauded, however the lack of historical truth (particularly in terms of who was involved in the operation) was criticized.
At the 85th Academy Awards, the film garnered seven nominations and won three, including Best Picture, Best Adapted Screenplay, and Best Film Editing. The film was also nominated for five Golden Globe Awards, including Best Motion Picture – Drama and Best Director, with Alan Arkin nominated for Best Supporting Actor – Motion Picture. At the 19th Screen Actors Guild Awards, it won Outstanding Performance by a Cast in a Motion Picture, and Arkin was nominated for Outstanding Performance by a Male Actor in a Supporting Role. It also won Best Film, Best Editing, and Best Director at the 66th British Academy Film Awards, Best Screenplay at the Los Angeles Film Critics Association Awards, and Best International Picture at the 37th Hochi Film Award.
'Argo' was written by Chris Terrio and helmed by the famous Hollywood actor Ben Affleck who happens to be the producer of the film together with Grant Heslov, and George Clooney, under Warner Brothers, GK Films, and Smokehouse Pictures,.
Are you looking forward to watching 'Argo' on April 1st on Netflix? Let us know in the comment section below.