News
Apple TV+ Announces the Release Date for 'Mythic Quest' Season Three
Apple TV+ Announces the Release Date for 'Mythic Quest' Season Three
Apple TV+ is popularly known for delivering top-notch shows and movies for the nearly three years it has been in operation. The streamer has recently revealed the launch of the third season of Mythic Quest, a year after the second installment was completed. 
Mythic Quest launched its first season in April 2021, attracting massive critics and reviews from fans globally. The series garnered a whopping 7.8 out of 10-star rating, an 87% average audience score on Rotten Tomatoes with a 97% average Tomatometer, and a 73% on TV Guide.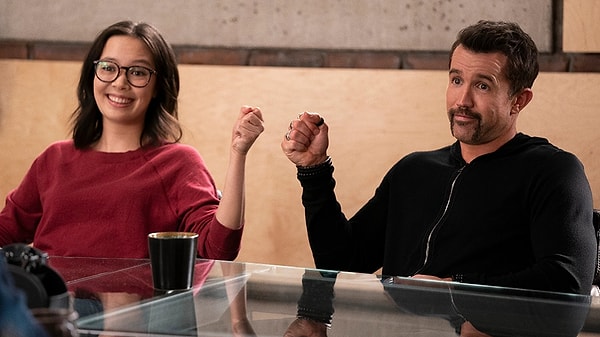 About 'Mythic Quest' Season Three
Mythic Quest is a workplace comedy focusing on video game company workers' everyday lives and operations. Video game developers are bestowed with creating legends, heroes, and new worlds while battling intense tensions in their offices. 
The third season sees David becoming the new boss of the Mythic Quest, under Jo as his assistant. On the other side, Carol is still trying to settle into her newly earned position, while Rachel battles to stabilize her morals with capitalism. 
Even better, Brad is returning in the third season as a new man after undertaking a sentence.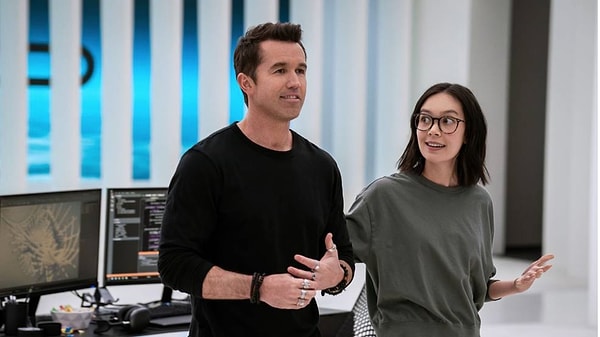 The Trailer for 'Mythic Quest' Season 3
Apple TV recently took it to its primary YouTube Channel to share a 1-minute, 55-second trailer, providing more description of the upcoming installment. 
The trailer starts with a glimpse into the world's most prominent leader's portraits, followed by a deep dive into the company's everyday operations, chaos, and determination. 
We also get to see Brad as a newly reformed man after completing his jail sentence, working as a cleaner in the Mythic Quest. The rivalry between the two companies continues into the upcoming season to make a fantastic showdown. 
From the look of things, you have plenty of scenes to crack your rib too.
The Show's Creators and Cast
Mythic Quest is chiefly produced by Charlie Day, Rob McElhenney, Nicholas Frenkel, Jason Altman, Michael Rotenberg, Gérald Guillemot, David Hornsby, and Danielle Kreinik. 
Several production companies and institutions contribute to the show's success, including 3 Arts Entertainment, Lionsgate, and Ubisoft Film and Television. 
The above team incorporate various talents, including McElhenney (Ian Grimm), Hornsby (David Brittlesbee), Jessie Ennis (Jo), Imani Hakim (Dana), Charlotte Nicdao (Poppy Li), and Ashly Burch (Rachel).
Release Date for 'Mythic Quest' Season 3
Mythic Quest season three launches on Friday, November 11th, with two premiere episodes, followed by weekly releases until January 6th, 2023, when the 10-episode series will meet its finale. 
The previous seasons are available on Apple TV+ for streaming.
Scroll Down for Comments and Reactions