'Anne+ The Film': Netflix's Latest Dutch LGBTQ Drama Film To Watch
News
>
'Anne+ The Film': Netflix's Latest Dutch LGBTQ Drama Film To Watch
'Anne+ The Film' is a new Dutch-language romantic drama movie under the direction of Valerie Bisscheroux. It is a one hour thirty-five minute long LGBTQ movie based on the story of the title character Anne. The film is said to be intimate and emotional. It will also deal with social issues and how teenagers deal with and expresses their sexual orientation in society.
'Anne+ The Film' Release Date And Trailer
Sequel to the 2-season TV series of the same name, ANNE+ The Film was first released  in theaters on October 14, 2021, in the Netherlands and will be available on Netflix worldwide on February 11, 2022. You can check out the film's trailer on Netflix' Youtube channel.
What is 'Anne+ The Film' Story All About?
The film follows a lesbian Anne, whose to-do list includes writing her book, packing up in Amsterdam, and moving to Montréal to be with her long-term girlfriend Sara who'd like to be polyamorous. It's all going to plan (sort of) until Anne meets non-binary drag artist Lou, who presents her a much-needed different viewpoint on love, life, and sexuality.
In the first season, Anne surprisingly encounters her ex-girlfriend Lily as she moves into her own place. Lily was her first girlfriend, and a lot has happened in the four years since they parted up. Over the weekend, Anne centers on the relationships she has started during her time as a student in Amsterdam. In six episodes, we learn about Anne's chaotic love life and how these numerous girls and relationships shaped who she is now.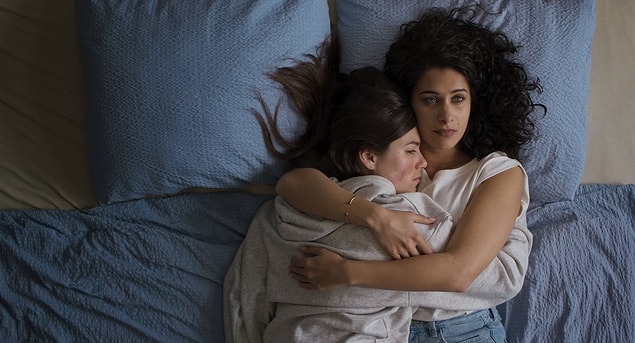 In season 2, Anne becomes to have a lot going for her; she works at a creative firm, has a lot of close friends, is going out with wonderful girl, and lives in a great apartment in Amsterdam's city center.' But she is still fidgety. 
She wants to change careers but doesn't know where to begin and is often preoccupied. Especially when an ex-girlfriend shows up on her doorstep while she is already facing problems with another ex. Her parents seem to have their own issues to deal with, so she can't depend on them to support her. And her friends appear to be preoccupied with something other than what is going on with Anne.
Both the seasons of this series are also available on Netflix to watch.
Who Joins 'Anne+ The Film' Cast?
'ANNE+ The Film' stars Hanna van Vliet as Anne, Eline van Gils as Lily, Jouman Fattal as Sara, and Thorn Roos de Vries as Lou.
Who Are The People Behind 'Anne+ The Film'?
'ANNE+ The Film' is to be released worldwide by Netflix and is produced by Millstreet Films.  It is helmed by Valerie Bisscheroux based on a script by Maud Wiemeijer.
Are you looking forward to the release of the Dutch Drama 'Anne+ The Film' On Netflix? Let us know your thoughts below.