News
A-List Stars Who Had Guest-Starring Roles in 'Friends'
A-List Stars Who Had Guest-Starring Roles in 'Friends'
Almost two decades since the popular sitcom Friends concluded, we remember every bit of it with great affection and laughter in our hearts. 
The iconic series not only raised the comedy bar but also notably featured celebrated actors as guest stars. 
Let's take a look at the show's impressive listing of guest stars.
Julia Roberts put on exemplary performance in Friends season 2 'The One After the Superbowl: Part 2.' She stars as Susie Moss, Chandler's old classmate he used to make fun of. The two go on a date and seem to hit it off when Susie asks Chandler to put on her panties as a kink. 
While out on a restaurant date, Susie tricks Chandler to strip in the restroom, and she takes off with his clothes.
Pre-Oscar award Reese Witherspoon gave an outstanding performance as Rachel's younger spoilt sister Jill Green in two consecutive seasons 6 episodes. 
Jill goes to visit Rachel and winds up dating Ross. Of course, Rachel is offended because Jill doesn't care that Ross is her ex and she's breaking the sister code.
Robin Williams and Billy Crystal
The comedy duo makes a brief cameo in Friends season 3, 'The One with the Ultimate Fighting Champion', where they sit at the gang's usual chill-out spot at Central Perk. 
Robin Williams' character sobs and seeks help from his friend about his relationship drama.
Greg Kinnear gave an incredible performance as two-time Nobel Prize winner palaeontologist Benjamin Hobert in a couple of episodes in season 10.
Benjamin is Charlie Wheeler, Ross's girlfriend's highly successful ex-boyfriend. Charlie introduces Ross to Benjamin, hoping that the two would hit it off, granting Ross funds for a palaeontology study. But it seems Benjamin is still in love with his ex and tries to bribe Ross to break up with her.
Another one of Rachel's self-centered sisters is Christian Applegate's Amy Green. Applegate gives two cameo performances in the episodes "The One with Rachel's Other Sister" and "The One Where Rachel's Sister Babysits." 
The legendary actress scooped an Emmy for outstanding guest actress in the show.
Winning an Emmy for his guest role, Bruce Willis portrayed Paul Stevens, the father of Ross' college girlfriend in three season 6 episodes. 
Paul later dates Rachel, leading to all sorts of awkward situations.
Jon Lovitz appeared twice on the show, in seasons 1 and 9. In the first season, he enacts Steve, the owner of a new restaurant. Monica invites Steve over to show off her culinary skills, but he shows up as high as a kite.
In the ninth season, Steve goes on a blind date with Rachel, but he seems so depressed that he makes himself cry.
Did you know that Kristin Davis auditioned for the role of Monica but didn't get the part? 
The Sex and the City and And Just Like That star, however, landed a cameo role as Erin on Friends, one of Joey's one-night stands on season 7 "The One with Ross' Library Book."
The A-list actress stars briefly in season 7, 'The One with the Cheap Wedding Dress', as Kristen Leigh, a new neighbor. Joey and Ross help Kristen move into her home before independently asking her out. 
When they discover that they're both dating the same girl, they make her choose which one she likes best. However, their obnoxious competition makes her ditch them.
Evan Handler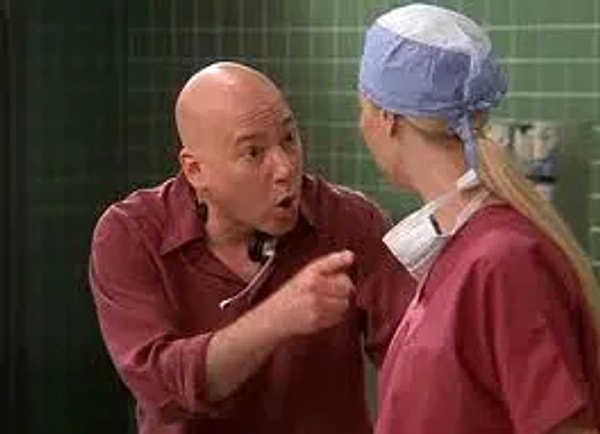 Sex and the City's Stanford Blatch made a brief appearance on Friends season 5, 'The One with the Girl Who Hits Joey', as Steve Cera Ross' neighbour. Steve asks Ross to contribute $100 for the building's maintenance guy's going away party. 
But Ross refuses because he just moved into the building and doesn't know the maintenance guy. Steve dislikes Ross for not being neighbourly.
The award-winning actress portrayed Cecilia Monroe in season 7, 'The One with Joey's New Brain.' 
Cecilia Monroe is Joey's castmate on Days of Our Lives, but she discovers she'll be killed off, with Joey taking her place. The two work together to help Joey upscale his performance as her character.
Jennifer Coolidge appeared on the show as Amanda Buffamonteezi, a former roommate of Phoebe and Monica in season 10, 'The One with Ross' Tan."Amanda has annoying traits, including faking a British accent, so Phoebe and Monica try to dodge her.
Honorary Mentions
The list of Friends cameo roles is endless. Here are other honorary mentions: Sherri Shepherd, Winona Ryder, John Stamos, Jane Lynch, Hugh Laurie, Ben Stiller, Alec Baldwin, Heather Burns, Charlie Sheen, George Clooney, Danny DeVito, Gary Oldman, Jason Alexander, Brad Pitt, Freddie Prinze Jr., Adam Goldberg, and many others.
Which guest star were you most excited to see on Friends? Leave your comments below.
Scroll Down for Comments and Reactions