News
A Christmas Film 'Deck the Halls' Is Coming Over This Summer On Netflix
A Christmas Film 'Deck the Halls' Is Coming Over This Summer On Netflix
Ho! Ho! Ho! Santa's coming over this summer! You heard it right!
Indeed, everyday is Christmas Day, because we're gonna celebrate 'Christmas in Summer' as Netflix is giving you a very early Christmas treat with the comedy film 'Deck the Halls' whose Danny DeVito stars.
'Deck the Halls' is a 2006 American Christmas comedy film directed by John Whitesell, and written by Matt Corman, Chris Ord, and Don Rhymer. The film was theatrically released on November 22, 2006. On November 6, 2007, it was released by 20th Century Fox Home Entertainment on DVD.
The film was originally entitled 'All Lit Up', and while it was set in the United States, it was shot in Cloverdale, Surrey, Ocean Park, Surrey, and other locations throughout Metro Vancouver.
'Deck the Halls' Release Date
This Christmas comedy film 'Deck the Halls' is about to land on the popular streaming platform Netflix on Thursday, April 7th 2022.
'Deck the Halls' Trailer
You can have a quick look at a trailer for 'Deck the Halls' down here while waiting for the release of the movie.
'Deck the Halls' Plot
Dr. Steve Finch (Matthew Broderick), an eye doctor with a wife, Kelly (Kristin Davis), and two children, a teen daughter named Madison (Alia Shawcat) and a preteen son named Carter, is played by Matthew Broderick (Dylan Blue).
Steve is zealous about his Christmas traditions, to the point that they are causing more harm than good to his family and others. Buddy Hall (Danny DeVito), his wife Tia (Kristin Chenoweth), and his two twin daughters Emily (Kelly Aldridge) and Ashley (Sabrina Aldridge) move into the sole house across the street, and his Christmas tradition preparations start to fall apart.
Buddy's children have discovered and shown him how to observe houses from orbit using a program called 'My Earth,' which is similar to 'Google Earth.' He is disappointed, however, that their house does not appear, despite the fact that the Finches' house does.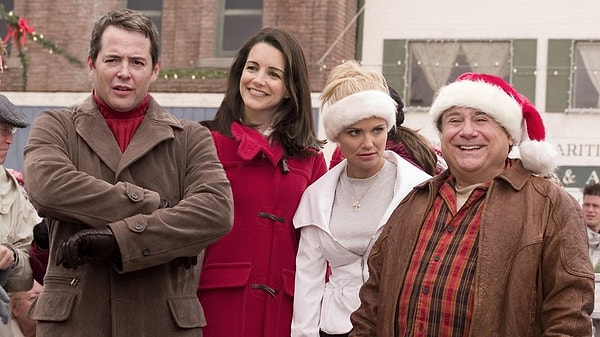 It's possible that their house hasn't been there for very long and that no new satellite image updates have been obtained since then. As a result, Buddy develops a preoccupation with having their house to be visible from space, in contrast to those who enjoy solitude and the fact that their homes are unable to be caught by satellite.
As a result, he'd have to hang Christmas lights around their house. From that point on, things between Buddy and Steve deteriorate, to the point of nearly damaging their relationship as new neighbors, due to how the bright lights and his entire showy Christmas display he goes as far as gets to Steve and even worse disrupts his intended Christmas rituals.
And, much to their wives' chagrin, the only question is whether they'll ever be able to fix it.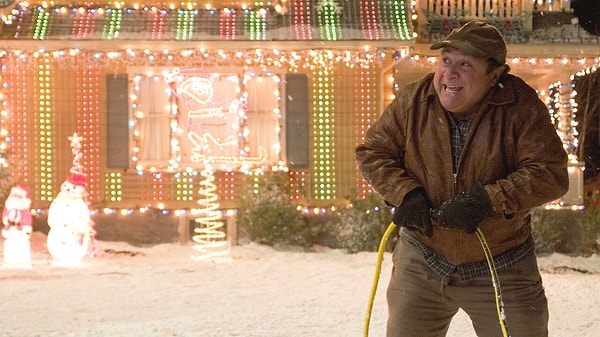 'Deck the Halls' Cast
'Deck the Halls' stars Danny DeVito, Matthew Broderick, Kristin Davis, and Kristin Chenoweth.
Are you looking forward to including 'Deck the Halls' in your binge-watch list this April? Drop your thoughts in the comment section below.
Scroll Down for Comments and Reactions