News
2013 Thriller Movie 'The Call' Starring Halle Berry Coming This April On Netflix
2013 Thriller Movie 'The Call' Starring Halle Berry Coming This April On Netflix
'The Call' is a 2013 American psychological crime thriller film directed by Brad Anderson and written by Richard D'Ovidio. 
D'Ovidio adapted the tale as a film after it was originally conceived as a television series. All sequences were shot in California, primarily in Burbank and Santa Clarita, over the course of 25 days in July 2012.
'The Call' Release Date on Netflix
'The Call' is about to arrive on the streaming platform Netflix on April 10, 2022.
'The Call' Trailer
The official trailer was dropped on Netflix'. You can watch the trailer down here.
'The Call' Plot Summary
Jordan Turner (Halle Berry) is a veteran 911 operator, but when she makes a misstep and a call goes wrong, she is disturbed and unsure if she can continue, until youngster Casey Welson (Abigail Breslin) is kidnapped and dials 911. Jordan is the one who is needed to use all of her knowledge, intuition, and fast thinking to help Casey flee while simultaneously ensuring that the man is brought to justice.
'The Call' Cast Ensemble
Casey Welson, a teenage girl kidnapped by a serial murderer, is played by Abigail Breslin, while Jordan Turner, a 9-1-1 operator who is still reeling from a previous failed 9-1-1 call, is played by Halle Berry. Also starring are Morris Chestnut, Michael Eklund, Michael Imperioli, and David Otunga.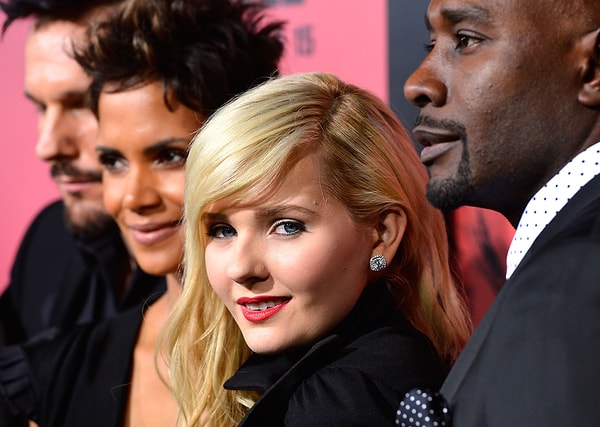 'The Call' Production, Award, And Box Office Details
On February 26, 2013, a screening of 'The Call' was held at the Regal South Beach cinema as part of the Women's International Film Festival. On March 15, 2013, TriStar Pictures released it in theaters.
Many critics thought the picture was high-concept, yet it was a commercial triumph, generating nearly $68 million against a budget of $13 million.
Michael Eklund won Best Supporting Performance by a Male in a Motion Picture at the Leo Awards, while Halle Berry was nominated for Choice Movie Actress in a Drama at the Teen Choice Awards and Best Actress at the BET Awards. Critics gave the picture mixed reviews but appreciated Berry and Breslin's performances as well as the tension.
Are you looking forward to the arrival of this crime thriller 'The Call' on Netflix on April 10th? Let us know in the comments below.
Scroll Down for Comments and Reactions