14 Things You Didn't Know About Women's Porn Habits!
Many people don't even think that women watch porn. Today, I'm here to tell them: Yes they do! In this gallery, we brought together very interesting information about women's porn watching habits. Which category do they prefer the most? Who are their favorite stars? How do they differ from men? The answers to the questions are below!
The following statistics come from the folks at Pornhub's data team. Its members were able to look at the team's analytics and generate anonymized data on what the site's female users are looking at.
1. The only search terms that reference men in that top 10 are for "Old Man" and "Daddy."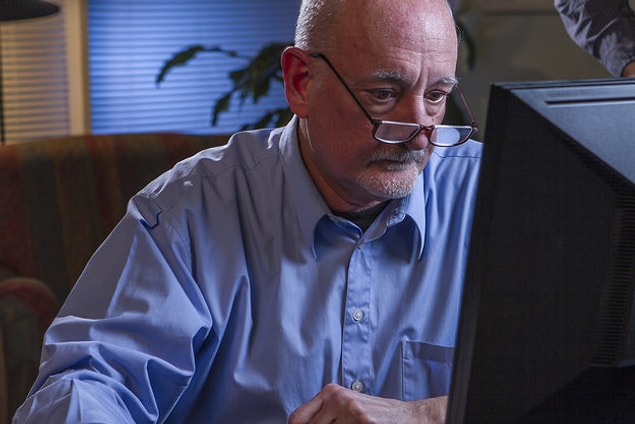 2. Group sex is way more popular with women than men. "Threesome" is the second most popular search term and "Gangbang" is the fourth most popular. For men it's not even in the top 20.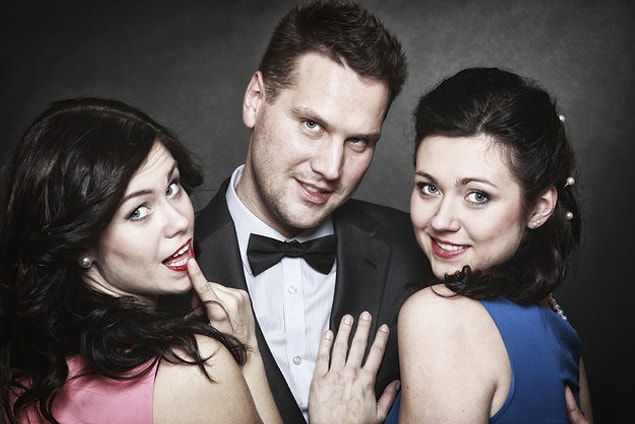 3. The top two types of porn women are most commonly watching are "Lesbian" and "Gay (male)" porn.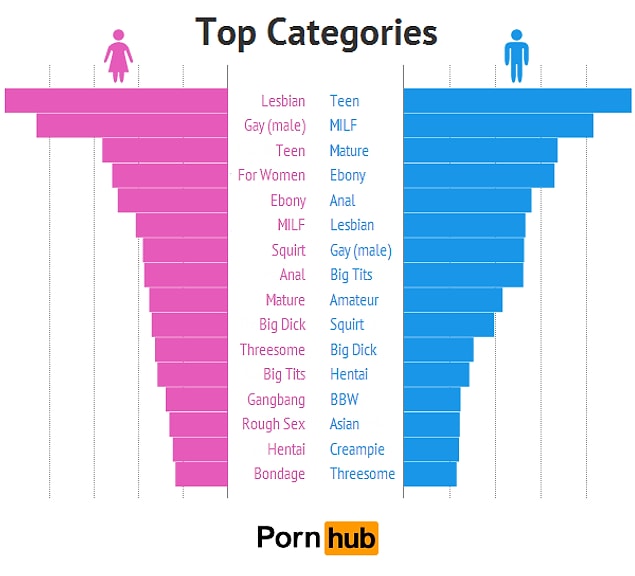 4. The category with the most women viewing it when compared to men, however, is "For Women" porn.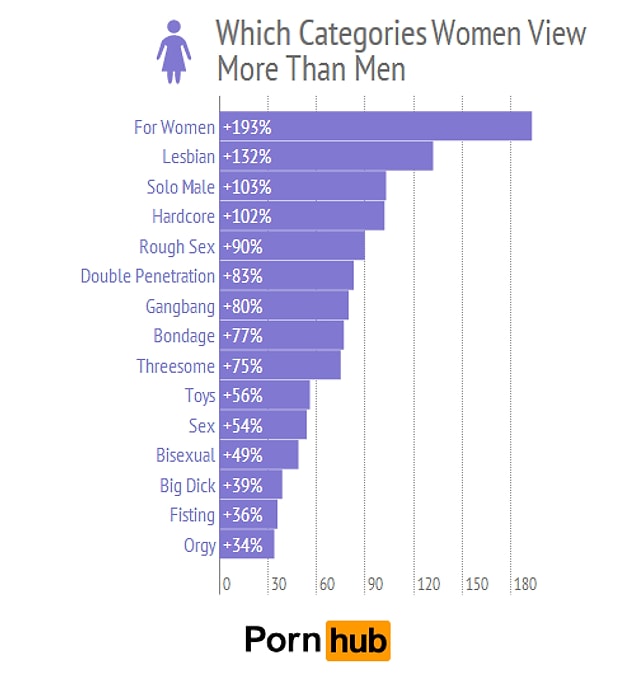 5. "For Women" porn is a thing.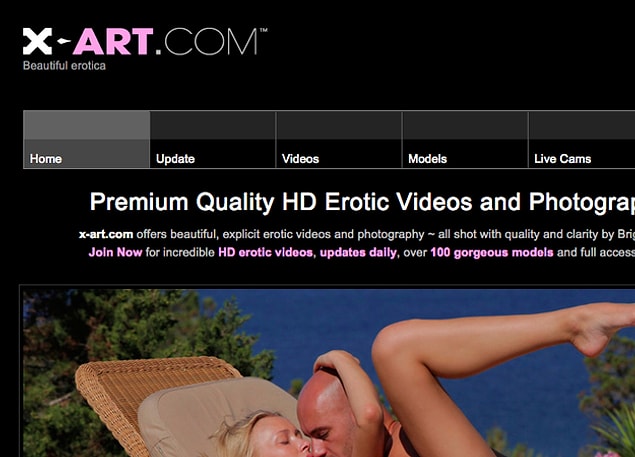 6. If you were to exclude lesbian content, the most popular category for women is "Solo Male" videos.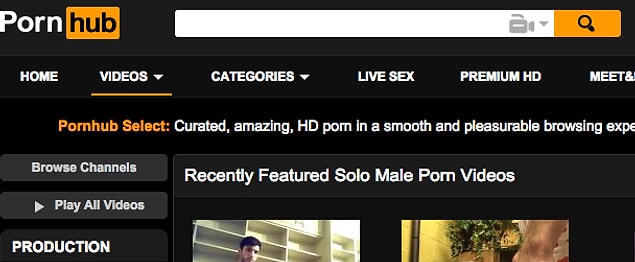 7. The bulk of what women are searching for beyond that are things like "Rough Sex," "Double Penetration," and "Bondage," which fall under BDSM and hardcore-related categories.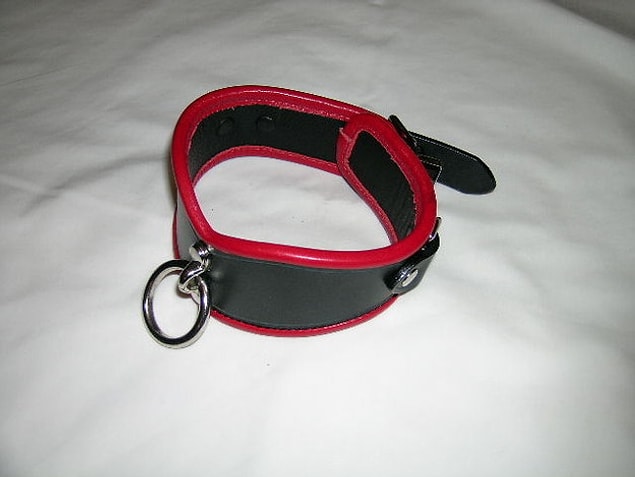 8. The three most common searches women are making are for "lesbian," "threesome," and "squirt" videos.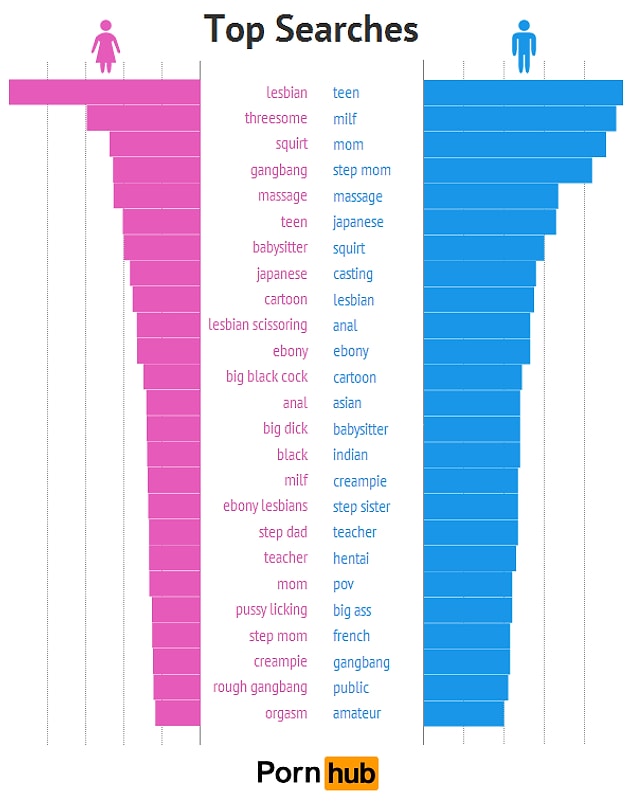 9. When you compare search terms for men and women, "eating pussy" is searched for 900% more often by women than men.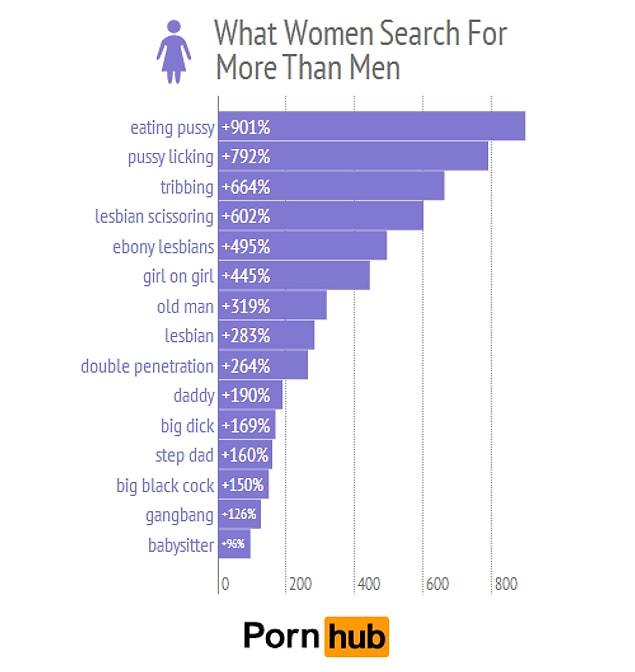 10. Kim Kardashian trumps James Deen when it comes to women's favorite "porn stars."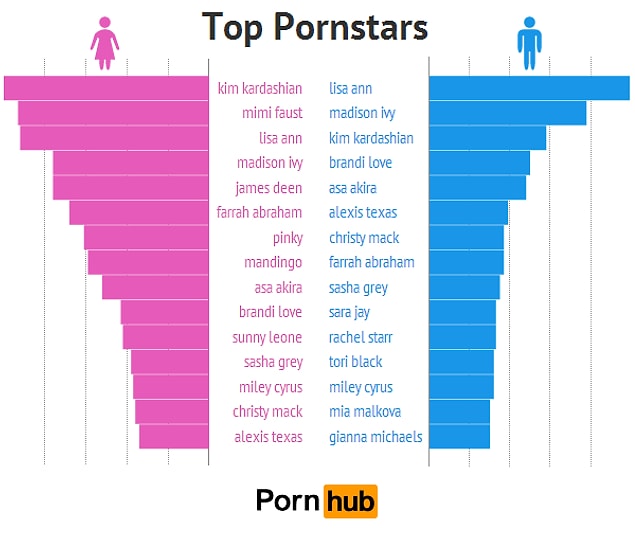 11. After Kim Kardashian, the most popular searches are Mimi Faust, Lisa Ann, and Madison Ivy.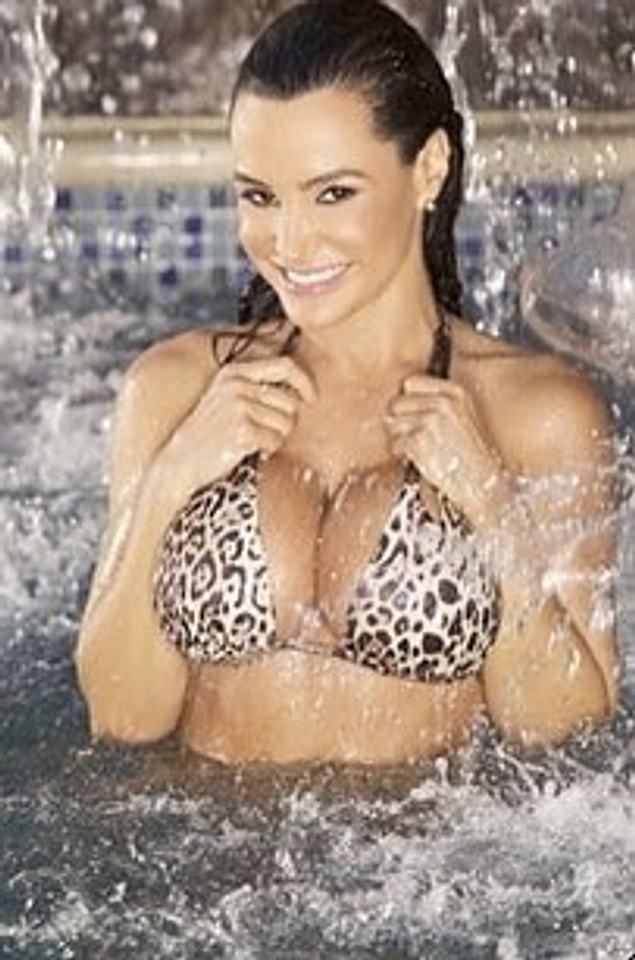 12. However, James Deen is the most popular porn star for women compared to what men are searching for.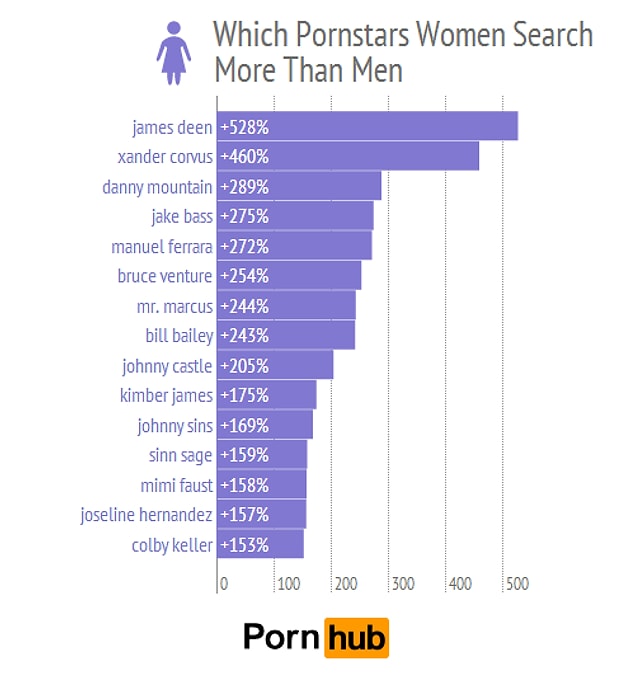 13. James Deen and Xander Corvus are 500% more likely to be searched for by women than men.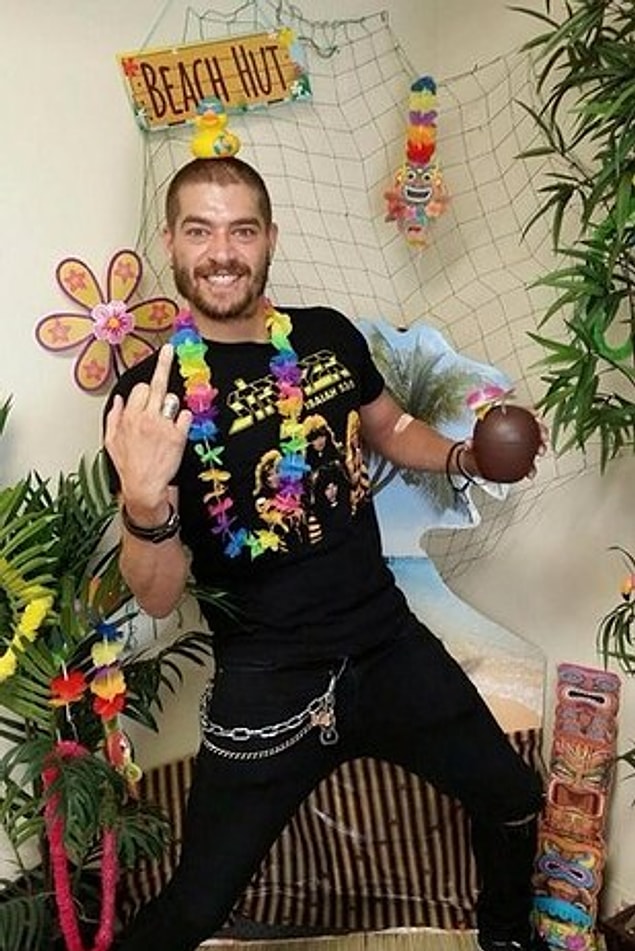 14. Lastly, weirdly enough, the 13th-most searched name for porn stars is Miley Cyrus, even though Miley Cyrus never made a sex tape.