News
10 Most Famous Adult Entertainment Stars - And All You Need to Know About Them
10 Most Famous Adult Entertainment Stars - And All You Need to Know About Them
Just how many people watch porn daily?
A recent study released in 2022 states that 2.5 million people visit the world's most popular porn website every 60 seconds. A sobering thought, considering that porn is still somewhat frowned upon publicly.
Despite this, the industry has come a long way since the dark ages of videotape rentals. Nowadays, porn has become a technologically sophisticated multi-billion dollar industry. Not only has it come out of the shadows- some of its biggest stars have even crossed over to mainstream Hollywood.
Once considered a creepy, if not downright anti-social activity, watching porn is, slowly but surely, becoming more and more acceptable.
With that in mind, let's take a look at 10 of the most popular adult actors!
Sasha Grey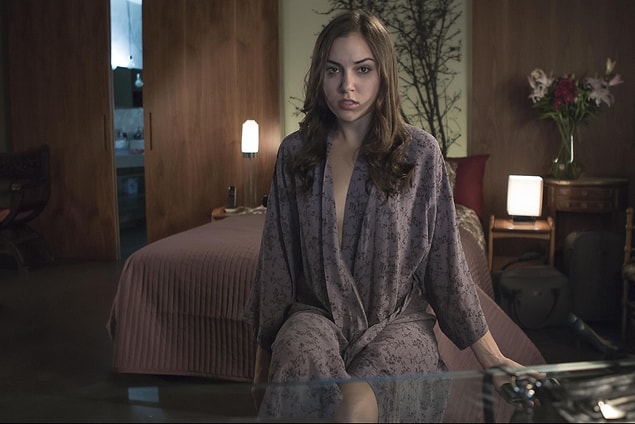 Born on March 14, 1988, Marina Ann Hantzis, better known as Sasha Gray, is of Greek, Irish, Polish, and American descent. An abusive ex-boyfriend made her consider a career in porn. She made her adult film debut in 2006 at the age of 18. By the end of the year, she was already heralded as a major star and was considered the next Jenna Jameson. Sahsha would star in numerous adult films before retiring from the adult film industry in 2011.
The ambitious and multi-talented actress would soon appear in various Hollywood movies, most notably in Steven Soderbergh's film 'The Girlfriend Experience' in 2009. She would also do voice work for video games and appear in multiple TV series, completing her transition from porn to  mainstream actress.  Grey's current net worth is $3 million.
Leah Gotti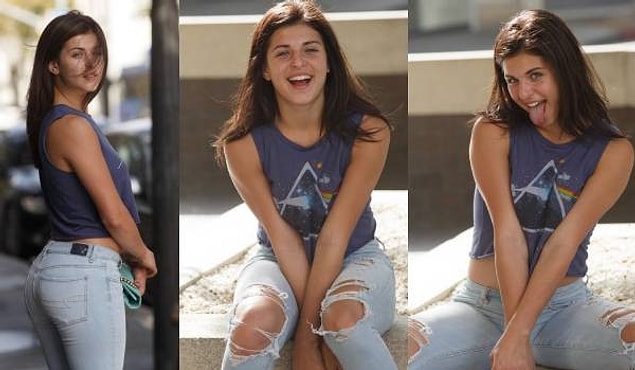 Leah Gotti's real name is Reagan Leah Brogdon. Leah Gotti was bornn on October 4, 1997 in Sherman, Texas. A gig as a part-time host at the Dallas Entourage club led to hosting an adult-themed convention, the Exxxotica Expo. She entered the expo's stripping competition for fun and won the top prize of $500. A string of offers to star in adult films started pouring and she would test the waters by appearing in two adult solo features.
She would soon find her niche in the market- interracial porn. Her rise to fame was instantaneous- at her peak, she was one of the most searched names in online adult video platforms. She retired after 150 films in 2018 and chose a quiet life with her boyfriend and two children. 
Today, Leah has her own YouTube channel with 17,600 subscribers. Her net worth is estimated at $1.5 million.
Mia Khalifa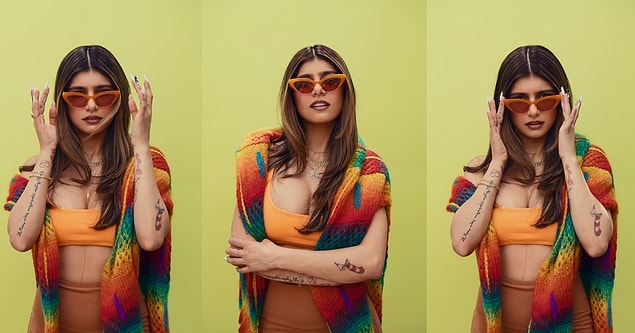 When Mia Khalifa first appeared in 2014, no one was quite prepared for the scene in which she engaged in a threesome while wearing a hijab. Within two months, Khalifa's career skyrocketed- from being an unknown upcoming actress to becoming the most searched-for name on adult video-sharing websites.
Outrage among religious leaders and writers in the Arab world reached would soon reach fever pitch and she was soon publicly disowned by her family. The move to censor her only made her ubiquitous- with over 1.5 million views, the scene made her the number 1 performer in Pornhub. Around a quarter of those views came from Lebanon, with nearby countries Syria and Jordan also raking in substantial searches. 
The negative criticisms would soon catch up to Khalifa. She would eventually leave the industry after three months along with earnings of $178,000, according to BangBros. The ex-porn star soon found work as a paralegal and bookkeeper before finally transitioning into a career as a social media personality, webcam model, and sports commentator.
As of July 2022, Khalifa's net worth is estimated to be $5 million.
Riley Reid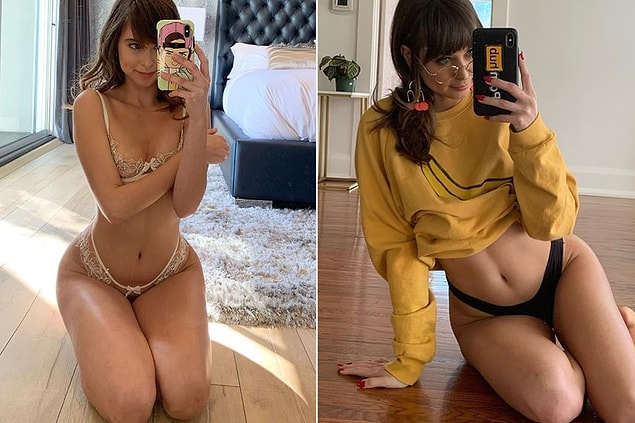 One of the more successful porn actresses, Riley reid entered the industry in 2010 at the age of 19. Three years later in 2013, she was part of the  "10 porn Stars Who Could Be the Next Jenna Jameson." Her petite frame and wild antics in front of the camera would earn her several awards, including best female performer in the XBIZ awards.
Born in Loxahatchee, Florida on July 9, 1991, not much has been written about this AV star despite her strong presence on social media. Like many in her profession, she has struggled to find meaningful relationships outside of her work which is one of the reasons for her retirement in 2021. She would eventually find true romance and tie the knot with free runner and Red Bull 'Art of Champion' Pavel 'Pasha' Petkuns shortly after. Riley's current net worth is $12 million.
Lana Rhoades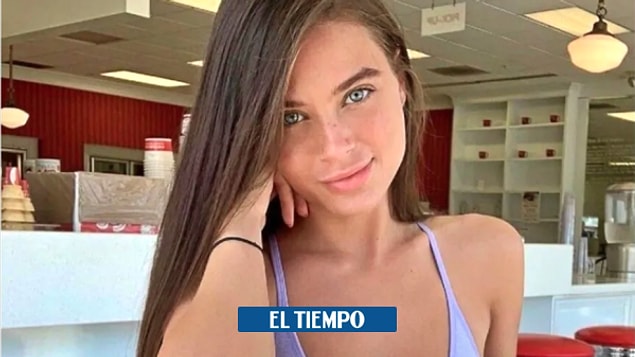 Born in 1997, Rhoades has always wanted to become an adult actress as early as 12 years old. The former stripper has recorded over 250 films. Her awards include Hottest Newcomer and Female Performer of the Year for both 2017 and 2018. She became the most-searched name in Pornhub in 2019 with over 345 million views. She would later come out and accuse one of her directors of coercion before eventually retiring.
The former adult film actress now focuses on creating exclusive content on OnlyFans and is a popular influencer on Instagram with 16.7 million followers. Her current net worth is $24 million according to Techi + Gamers and Rich Idol.
Sarah Banks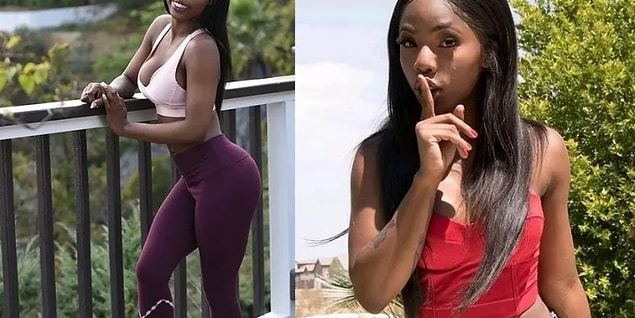 Sarah Banks was born in Calabasas, California on April 23, 1997. The 25-year-old started her career in the adult industry in 2016's Hookup Hotshot: Cuteness Overload. She has since appeared in 48 other films.
This petite actress stands 5'2" and is a fitness buff. She would eventually get a boob job to match her shapely bottom. She was nominated for the Most Epic Ass by fans in 2017. Outside her work, she enjoys activities such as hiking and taking care of her pets. She now creates exclusive content on OnlyFans with his husband. She's worth a whopping $2 million.
Ariana Marie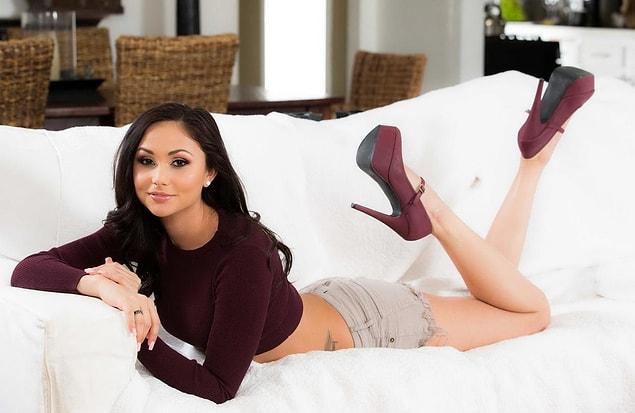 Penthouse Magazine's Miss November Pet of the Month in 2014,  Ariana Marie was born in Texas in 1993. She made her debut in 2013 in a BangBros production and has starred in countless films ever since. She has openly stated that her work as a pornstar afforded her to live a comfortable, financial stress-free life. 
The enterprising actress creates exclusive content for her OnlyFans subscribers and is very active on other social media platforms like YouTube (4,200 subscribers), Twitter (580,000 followers), and Instagram (about 1 million followers). Her net worth is about $3 million.
Nicole Aniston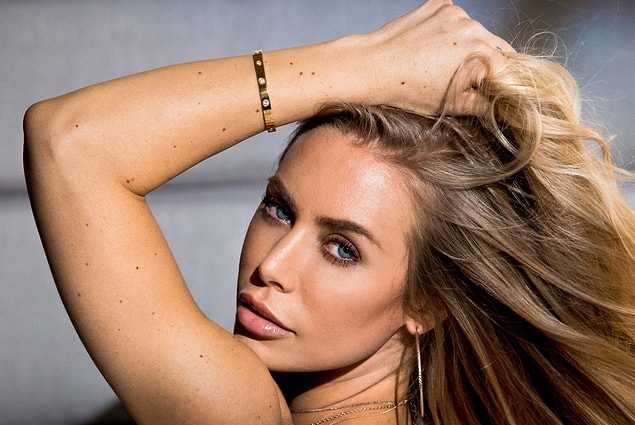 Nicole Aniston's first adult video appearance was back in 2009. The green-eyed stunner has since starred in numerous films and has also managed to develop a considerable social media presence. She made a splash when she won the Penthouse Pet of the Year in 2013.Over the years, Aniston became known for her adult-themed parodies of TV shows and movies. These include "Men in Black,"  "Smurfs," and "Xena: The Princess Warrior", among many others.
Like many in the industry, Aniston has since branched out with her own projects. She launched her own subscription website in 2013 and has endorsed numerous adult products.  Her social media presence is sizeable, with 3 million followers on Instagram, 630,000 followers on Twitter, and 45,000 likes on OnlyFans. Her net worth is at $2 million.
Brandi Love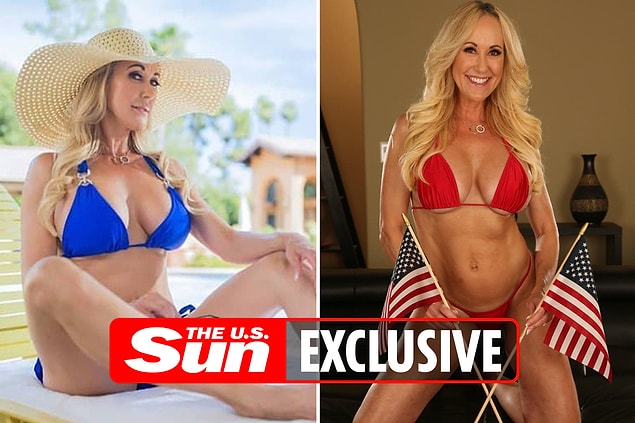 Tracey Lynn Livermore a.k.a. Brandi Love is one of the more successful names in the business. Born on March 29, 1973,  Love made her first adult movie way back in 2006 and hasn't stopped since. The 49 year old actress does not believe in retirement and currently has a net worth of $8 million. She is the co-owner and chief financial officer for two multimedia companies.
Love has appeared on the Howard Stern Show and Tyra Banks Show and is an avid public speaker and spokesperson. An avid Donald Trump supporter, she was briefly banned from Twitter for her unpopular opinions.
Asa Akira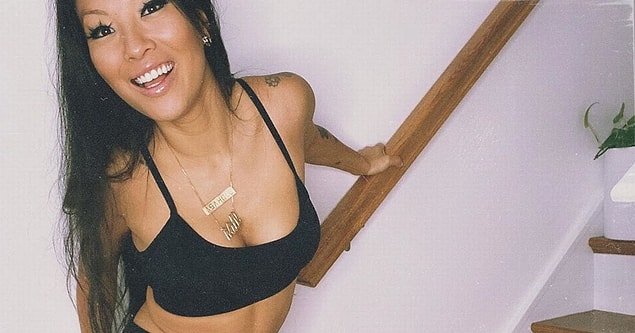 With over 500 films under her belt,  Akira has won 32 awards out of 82 nominations. The busy actress managed to make a cameo appearance on the mainstream movie 'Starlet' as well as the first episode of season 16 of "The Family Guy" where she appeared as herself.
Akira has been hosting a podcast called DVDASA with multi-millionaire graffiti artist David Choe. The show is aimed at a young audience dealing with difficulties related to relationships, sexuality, and careers among others. Asa Akira is worth an estimated $4 million.
There is no denying that the stigma of having worked in porn has lessened throughout the years.
Hollywood producers, talent scouts and fellow actors have become willing to look beyond pornstars' shady pasts but was the quick rise to stardom worth it?
For some adult actors here, its a clear, 'No,' while for the others on this list, only time will tell.
Scroll Down for Comments and Reactions