10 Most Anticipated Xbox Games That Won't Be Coming To PS5
The console wars have been raging on for decades. However, the unlikely comeback has happened. Microsoft is clearly outselling Sony in the console wars right now. The optimal way to game is obviously to own all the systems, yet among PS-only and Xbox-only fans, the Xbox camp comes out on top.
not only because of the gaming experience that more players prefer but also because of the awesome game selection that the Xbox offers. You've probably seen the Xbox and Bethesda Game Showcases. Check out this list if you have not already. You may have missed some of the incredible titles coming to the Xbox One X that will not be available on the PS5 or the Nintendo Switch.
Even though the majority of the games listed below will not release until well beyond 2023, they are still some amazing games that everyone should keep an eye out for. They should also be a major factor in gamers' decisions to purchase an Xbox Series X.
Age of Empires II: Definitive Edition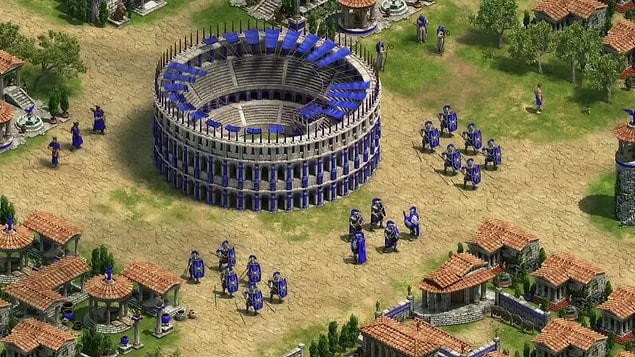 Developer: Forgotten Empire
Release date: January 31, 2022
Publisher: Xbox Games Studios
Age of Empires' arrival on Xbox platforms was among the more unexpected announcements to emerge from the celebration last month of the Age of Empires anniversary. Everyone's eager for the release of Age of Empires IV for both the Xbox Series X and Xbox Series S, but for now, we're anticipating the Age of Empires II Definitive Edition hitting the consoles on January 31, 2023. Although we are confident that this is fantastic news, we are unsure of how the game would function without the keyboard and mouse that we are all accustomed to. Nevertheless, the anticipation is only increased by this!
Fable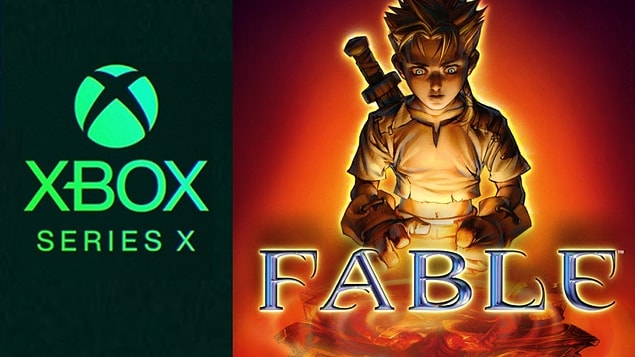 Developer: Playground Games
Date of Release: TBA
Publisher: Xbox Games Studios
The same engine that the Forza game creators use to create their open-world racing games will also be used to create this RPG series. Despite the countless times, it has let its followers down over the years, Fable still has a highly loyal fan base. Fable is still one of the most anticipated and intriguing titles on the Xbox One.
The fact that Playground Games would be in charge of the game should reassure its supporters, even though there isn't much information currently accessible about it. There is only a movie trailer available right now; there is no gaming footage. Since the game has been in development for around four years, we genuinely expect to learn more about it shortly.
State of Decay 3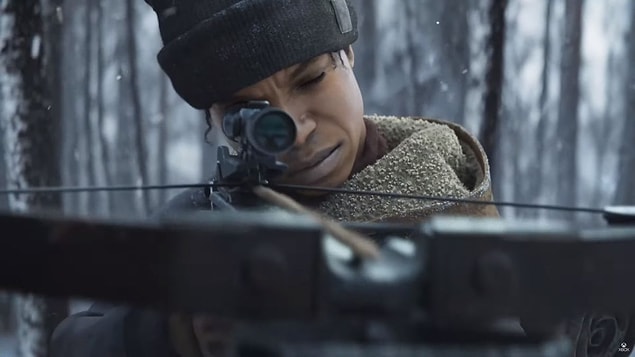 Developer: Undead Labs
Date of Release: TBA
Publisher: Xbox Game Studios
Unknown Labs' well-known franchise's third entry, which was previously revealed, will continue to be an Xbox system exclusive. Since the first game earned far better reviews than the sequel, State of Decay 3 will try to make up for those shortcomings. The third game, which will debut on the Xbox Series X, will make an attempt to resurrect the franchise. Seeing as it appears that Undead Labs is even partnering with The Coalition, there are obviously a lot of talented individuals working on this game. Yet it is saddening to know that State of Decay III does not provide much in the way of potential. It won't be released any time soon, as the game is still being developed.
Starfield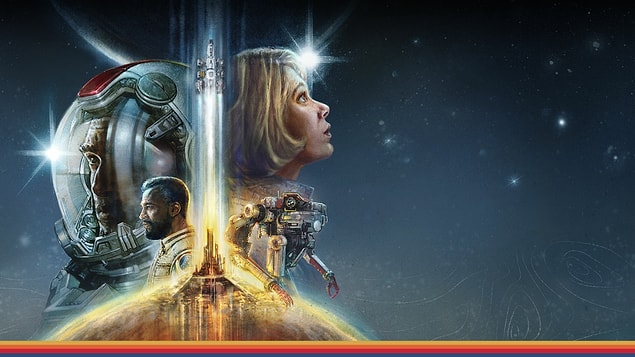 Developer: Bethesda Game Studios
Time of Release: H1 2023
Publisher: Bethesda Softworks
Activision's Blizzard Xbox exclusives are still a ways off, but Bethesda exclusives are absolutely coming this year. No, wait, forget that. The release of this game has just been postponed by Bethesda once more.
In their spare time, Bethesda genuinely creates new games, rather than just porting Skyrim to everyone's gadgets. The gaming studio's first venture outside of its long-running titles will be Starfield. Everyone went insane when it was discovered that it would only be available on the Xbox Series X system. In this early stage of the console generation, Starfield might represent Microsoft's ticket to the console wars. It might end up being the game that makes you buy an Xbox Series X.
Or it might fail miserably, much like Fallout 76. However, one of the most eagerly anticipated new releases for Microsoft's new platform is still Starfield. But because of Todd Howard's notoriety, Starfield is already beginning to appear on lists of 'upcoming games already despised.'
Numerous players have compared the game to No Man's Sky as a result of its most recent technological demonstration, but in our perspective, this game is so far looking terrific, and the similarities aren't all that unfavorable. Instead, Starfield appears to be a game that mimics the intended aesthetic of No Man's Sky. It would be such an enormous shame if it could not fulfill its promises, so we simply hope that it can.
Everwild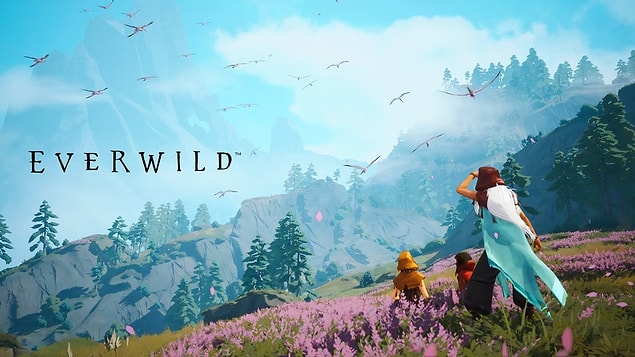 Developer: Rare
Date of Release: TBA
Publisher: Xbox Game Studios
The newest adventure from Rare, the creator of the thrilling pirate game Sea of Thieves and the iconic Banjo and Kazooie series, is called Everwild. The new IP was originally introduced in 2019 with a premiere trailer that enticed us with its vibrant location and distinctive wildlife. Since then, we have gotten to see a little bit more of the game in the year after the revelation, with a glimpse at the Eternals, who live in the magical realm and are supposed to have a symbiotic relationship with the natural world.
In Rare's brand-new IP, Everwilds, players will have a one-of-a-kind and amazing experience in a beautiful and mystical universe. Rare is well-known for the first Donkey Kong Country game and Banjo-Kazooie. Although this new game hasn't made many recent appearances, we haven't forgotten about it since it was first revealed in 2019. When the game is finally released, whenever that may be, we hope that it will feature graphics with this level of fidelity.
The Outer Worlds 2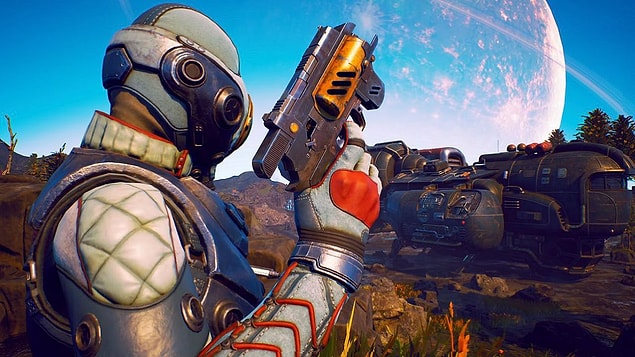 Developer: Obsidian Entertainment
Date of Release: TBA
Publisher: Xbox Game Studios
Officially, The Outer Worlds 2 will be released soon. The Outer Worlds 2 was initially introduced in 2021 during the Xbox and Bethesda expos with a teaser video as one of the forthcoming Obsidian projects. Although the studio didn't provide many details beyond stating that it was in development, it has swiftly emerged as one of the most eagerly awaited Xbox Series X titles. It's probable that it will be some time until we discover more about The Outer Worlds 2 because Obsidian is also working on other projects like the upcoming historical adventure Pentiment and the new first-person RPG Avowed.
Even so, we may infer some information from what was disclosed, and as a successor to The Outer Worlds, there are numerous reasons to be enthusiastic. After all, Obsidian's sci-fi role-playing game from 2019 took us on a truly remarkable journey that made it onto our list of the greatest games of 2019. The Outer Worlds, the company behind Fallout: New Vegas, managed to preserve the essence of the finest Fallout games while simultaneously modernizing and reinventing the experience.
Moreover, except for the fact that it is in development, the trailer did not reveal anything. Since then, there hasn't been much information on the Fallout-like sequel, but it hasn't diminished our excitement for this game in the slightest. Although the first was unremarkable, it provided Fallout fans with a respite from Bethesda's recent underwhelming offerings. So it makes sense that people are excited for The Outer Worlds 2, whether or not there are fresh details.
Redfall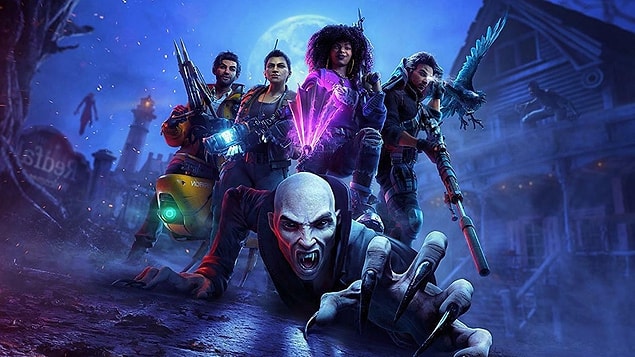 Developer: Arkane Studios
Date of Release: H1 2023
Publisher: Bethesda Softworks
A true Arkane experience, Redfall is set in a lush world that combines the everyday with the supernatural. The professional-level designers that created the Talos I space station in Prey and Dunwall in Dishonored have meticulously created the open environment of Redfall. As you solve the numerous secrets of Redfall, you will battle through cult strongholds and eerie psychic realms, from the town's once-bustling downtown to the ghostly woodland to the wrecked beach boardwalk and beyond.
We never get tired of looter shooters and the loot they produce.Redfall, the most recent game from Arkane Studios, will not be available for the Xbox One Series X until the first half of 2023, so gamers will have to wait. Deathloop, a superb PS5-only game, will be released in 2021, and then Arkane Studios will start work on another surefire smash, this time for the Xbox Series X.
Warhammer 40K: Darktide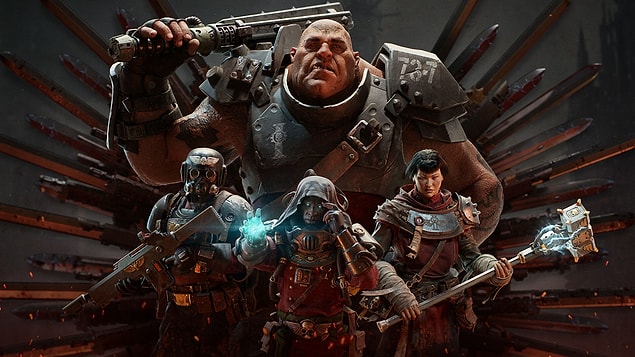 Developer: Fatshark
Date of Release: November 30, 2022
Publisher: Fatshark 
There are two situations in which Warhammer 40K: Darktide should be used. One, you're a Warhammer 40K fan who longs for an authentic ground experience. Darktide and Vermintide were created by the same guys, so you'll undoubtedly get your money's worth if it's as well-made as Vermintide, and two, if you've experienced playing Warhammer Vermintide and wished you were swinging guns here instead of swords,
However, the game's release has now been moved to this year, despite the fact that it was initially planned for late 2021. That will give Fatshark more time to polish the game, but it will also keep us waiting longer. The game will launch on September 13, 2022, according to a later announcement by Fatshark. However, Fatshark would retract this since they claim they need more time to fully improve the game. Instead of the initially anticipated simultaneous release, this would result in a PC-first rollout on November 30, 2022. And for Xbox One Series X, no date has yet been set for the game's release.
Senua's Saga: Hellblade II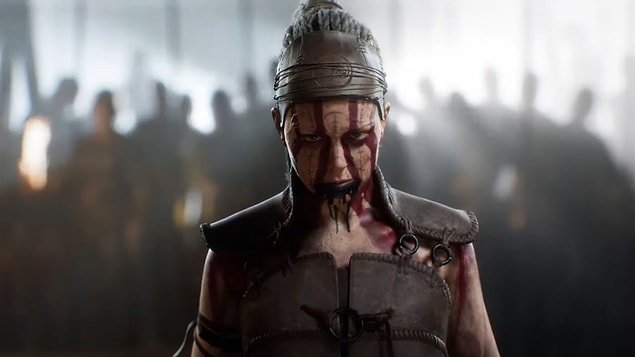 Developer: Ninja Theory
Date of Release: TBA
Publisher: Xbox Game Studios
The Xbox Series X will be the exclusive platform for the follow-up to the critically acclaimed Hellblade: Senua's Sacrifice. That implies that fans of Sony and Nintendo will have to purchase a Microsoft system merely to play Senua's Saga: Hellblade II or settle for playing it on a PC. If they don't have a gaming system powerful enough to play this game, they're in for a rough time. In any case, paying money to engage in this game may be necessary for some players. Using Epic's brand-new Unreal Engine 5, Hellblade II raises the bar. You may view its TGA 2021 preview above if you still need persuading.
Whatever the case, Senua's Saga: Hellblade II will undoubtedly excite a lot of its fans. It's a significant video game in the field that successfully handles delicate subjects with great attention and nuance. Those who liked the original one will unquestionably give the Xbox Series X a shot.
STALKER 2: Heart of Chernobyl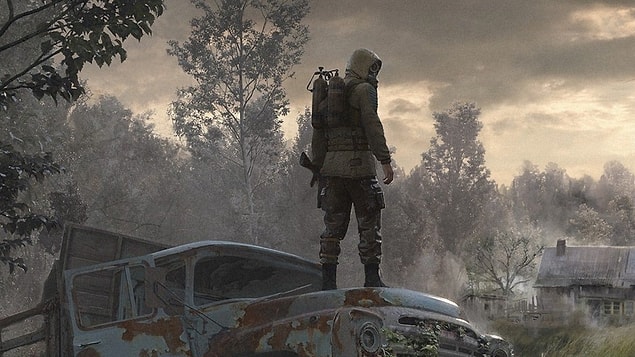 Developer: GSC Game World
Date of Release: December 2023
Publisher: GSC Game World
Finally, we discuss a sequel that has been in development for more than ten years. When STALKER 2 appeared at the Microsoft summit at E3 2021, fans of the first STALKER game cheered. The fact that we were able to watch some gameplay from the game already made it even better. The long queue may still not be over, but if we've already waited for ten years, what're a few more months?
In March 2022, this game, which will then be called STALKER 2: Heart of Chernobyl, will debut on consoles for the first time. Xbox gamers will finally get to play the outstanding first-person shooter STALKER, and they are fortunate to do so with next-generation graphics and functionality thanks to the game's arrival on the Xbox Series X. We still have a lot of excitement for this game despite their U-turn on NFT features.
STALKER 2 was initially scheduled for an April release but was delayed after the conflict in Ukraine erupted until it was again postponed, this time until the first half of 2023. Next, fast-forward until December 2023. At this time, it appears that delays will continue indefinitely as long as the Ukraine War rages.
However, STALKER 2's creators do not want their fans to believe that they are simply lying around doing nothing. GSC recently made high-definition photographs of their ongoing work public as a sign of progress; for some people, these images are simply too wonderful to be true. All we can do is hope that when the game is released, it will actually look like this.
And those are the Top 10 Xbox Series X titles we expect to be unavailable on platforms.