News
'Young Royals' Returns for a Third & Final Season: Netflix Confirms
'Young Royals' Returns for a Third & Final Season: Netflix Confirms
Fans of the Swedish drama romance series Young Royals are elated to know that their beloved show will see a conclusive ending. 
This comes after the unfortunate cancelation of Netflix's Warrior Nun after only two seasons. So followers have been crossing their fingers and holding their breath that Young Royals would survive the axe.
'Young Royals' Season 3 Is Happening
Well, it's official! Netflix has confirmed that Young Royals will return for a third and final season. Now, there's only one question in mind, will Prince Wilhelm of Sweden and Simon Eriksson have a happy ending?
The streamer posed the suspenseful question on Twitter alongside a backshot of Simon and Wilhelm walking hand-in-hand.
Lisa Ambjörn, the series' lead writer and co-creator also announced the exciting news via Gay Times, stating, "I've always imagined Young Royals being told in three parts and because of the fans' dedication to our story, we get to tell the last one."
'Young Royals' Premise
The Swedish drama romance series debuted in 2021. Set at the fictional prestigious boarding school Hillerska, Young Royals chronicles the love story of Swedish prince Wilhelm starring Edvin Ryding and fellow student Simon Eriksson (Omar Rudberg). 
The second season, released this year, focused on the contexts of heartbreak and learning to trust again. Given the uncertain ending of the sophomore season, fans are eager to know what the future holds for the young gay couple.
'Young Royals' Exceptional Performance
Young Royals is one of Netflix's highest-ranking series, rating 100% on Rotten Tomatoes (supported with an audience score of 98%), 8.3/10 on IMDb and 98% on Google Rating. 
Many critics and viewers praised the show for depicting a positive LGBTQ+ relationship, citing that it doesn't fall into the trap of showing a constrained and toxic queer relationship like several mainstream media content.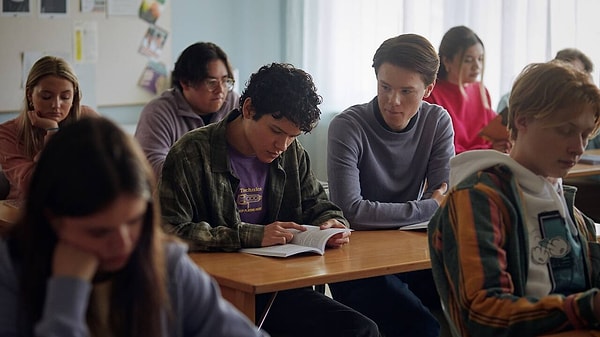 Who are Expected to Return to 'Young Royals' Season 3?
Besides Ryding and Rudberg, other casts expected to reprise their roles in the upcoming season include Malte Gårdinger as August Horn of Årnäs, Tommy Wättring as Marcus, Ivar Forsling as Prince Erik, Frida Argento as Sara, Fabian Penje as Henry, Nils Wettterholm as Vincent and Felicia Truedsson as Stella.
Rudberg shared his hopes for season three in his talk with Digital Spy. He said, "One thing I really want to see is Simon and Wilhelm happy. So we can get a taste of love, 100% unconditional love and be together.'
"It can't be like that all the time. It has to be interesting and wake the feelings. Like a 'we against the world' kind of thing. That would be so beautiful to see," he further said.
Scroll Down for Comments and Reactions