'Wonder Man' to Hit the Screens Soon! Here's What We Know so Far
News
>
'Wonder Man' to Hit the Screens Soon! Here's What We Know so Far
In a Hollywood Reporter exclusive report, they revealed that 'Wonder Man' is in the works for Marvel Cinematic Universe + Disney. 
The movie will be filmed in 2023, which means it could hit the silver screen by 2024- and fans are living it already. The film's director, Destin Daniel Cretton, has teamed up with Andrew Guest to produce a live-action series featuring the long-running Marvel character.
Guest will head write the series, while Cretton exec produces and possibly even directs an episode or more. The two are working together through their overall deal with Marvel Studios signed late last year.
'Wonder Man' is one of the first superheroes to emerge in American comics. He's also a founding member and beloved character at Marvel, appearing regularly ever since his debut appearance alongside 'The Avengers' in comic book number 9. 
Also known as Mr. Muscles and Hal Canutt, Simon Williams (Wonder Man's alter ego) gained his superhuman powers due to chemical and radiation treatments with 'ionic' energy by Baron Zemo. 
In 'Avengers: The Children's Crusade' comic book number 3, Captain America describes Wonder Man as having 'Sentry-level' strength that is beyond the likes of Thor or Steve Rogers, thanks to these potent cocktails administered during an early age when he had no natural defense against empowerment - something which would change everything for him.
Who will play 'Wonder Man'
While we don't know who will star as 'Wonder Man' officially just yet, here are a few fan speculations:
Fan casting Matt Bomer as 'Wonderman'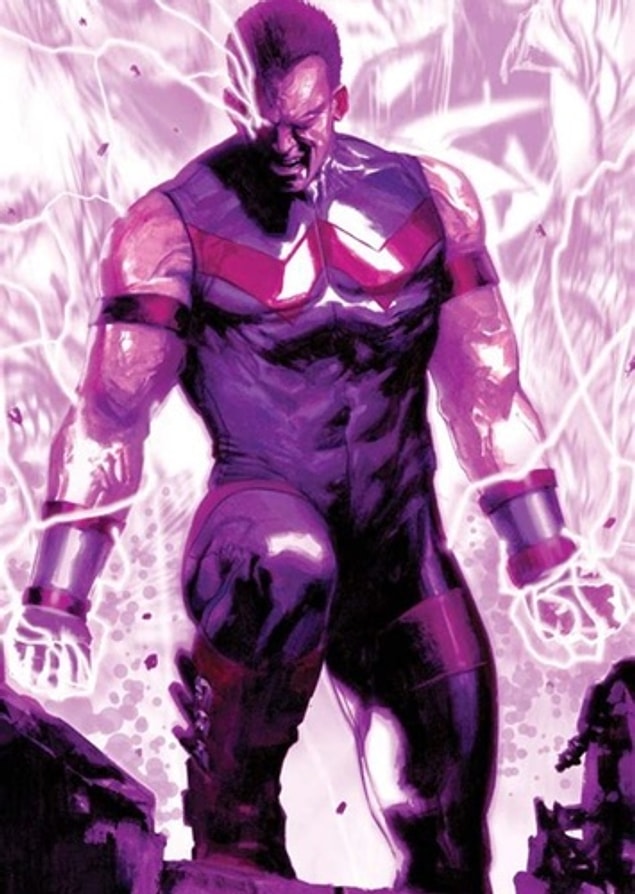 Matt Bomer
Matt Bomer is a star in both cinema and television. He's been acting for years, but he came into his own with the release of 'White Collar,' which saw him play con man Neil Caffery who tricks criminals to get their money back from banks before they can embezzle or steal it away completely undetected by law enforcement agencies throughout America.
Stephen Amell
Stephen Amell is no stranger to the demands of playing a superhero. Between his short-lived 'Tomorrow People' series, Firestorm in 'Arrow,' and 'Code 8,' he knows what it takes for these types of scripts!
Glenn Powell
Glen Powell is an actor that can play both funny and romantic leads. In Netflix's 'Set It Up,' he showed off his range as an individual with great comic timing and some dramatic, profound moments too!
Nathan Fillon
Front-row contender Nathan Fillon has Twitter abuzz with speculation. 
Fans have been trending on Twitter, clamoring that Nathan Fillion portray Simon Williams/Wonder Man following Marvel Studios' announcement that they are developing a series centered around him. Some fans think he deserves this shot at an iconic movie character, while others believe that 'someone with that kind of energy would also do well in the role.
This is definitely the next big thing to come out of the Marvel Universe, so stay tuned for more!