News
Why You Should Watch This Action Comedy Starring Ryan Reynolds
Why You Should Watch This Action Comedy Starring Ryan Reynolds
Should You Stream or Skip Free Guy?
Okay, Free Guy isn't buzzing with originality because its storyline feels like a Grand Theft Movie Ideas film. But it does manage to keep afloat the vibrancy. If you're a Reynolds fan, then the movie is worth looking into, and we promise it won't disappoint. Think of it as Bill Murray's Groundhog Day meets Keanu Reeves' The Matrix. 
It scored 80% on the Rotten Tomato meter, 4.6/5 on Vudu and 7.2/10 on IMDb.
What Does The Audience Say?
With 89% of viewers claiming to like the film, many of the audience reviews are positive. At the top of our list is a user who gave Free Guy a 5-star review, acknowledging the likeable characters, even the villain Antwan (Taika Waititi), who is charismatic and comedic.
Storyline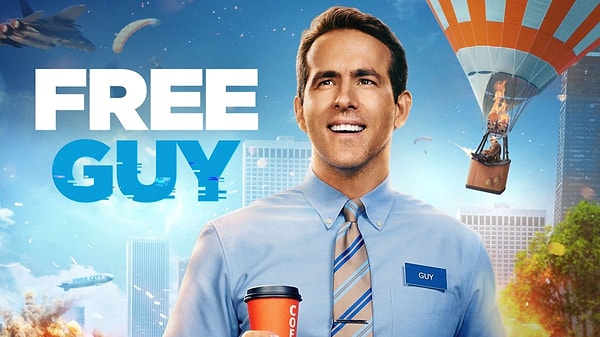 Will Free Guy Get A Sequel?
As much as Reynolds and Shawn Levy are delighted to drop a sequel, the project isn't at the top of their priority list, at least until they have a compelling story to tell. 
However, the duo collaborated on the sci-fi thriller film, The Adam Project, which will debut on March 11. If you love time-travel content, you'll definitely go gaga over this upcoming film. Hopefully, Reynolds and Levy will continue to partner up in future projects.
Scroll Down for Comments and Reactions