News
Why The Horror Thriller Film 'Dorian Gray' (2009) Deserves More Praise
Why The Horror Thriller Film 'Dorian Gray' (2009) Deserves More Praise
Have you ever watched and re-watched a movie because you enjoyed it, but its ratings don't verily match your experience? Dorian Gray is in reality, one of those movies. I honestly relished every scene in this movie the first time I watched it when it debuted in 2009, some were too horrific to let slip but still entertaining.
Dorian Gray's Mixed Reviews
However, coming to the reviews, you'd find that Dorian Gray is underrated, with many viewers and critics citing an underscore of the film's storyline concerning Oscar Wilde's novel 'The Picture of Dorian Gray'. Some in the audience claim that the film felt underwhelming compared to the novel's narrations with a totally unrelatable plot.
On the other hand, the 77% of Google Users applauded the film, peculiarly Ben Barnes' role as Dorian Gray alongside Colin Firth's Lord Henry Wotton. The authentic and striking London environment during the Victorian period stood out to some.
Unmistakably, a lot comes to play in the cataloging of an exceptional film, but some always seem to split the audience with mixed reviews, and Dorian Gray fits perfectly among such movies.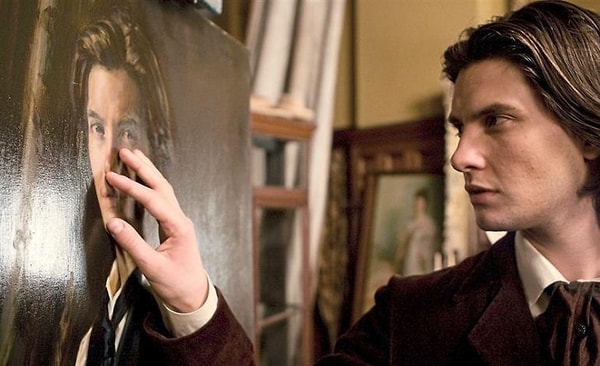 Why Dorian Gray is Underrated?
What stood out for me primarily is the film's ensemble cast, including two of my favorite proponents joined by Ben Chaplin as Basil Hallward, Caroline Goodall as Lady Radley, Fiona Shaw as Agatha, and Rebecca Hall as Emily Wotton, Jo Woodcock as Ceila Radley among others. Second, I had not read the novel so, I had nothing to compare the film adaptation to. Finally, Dorian Gray is both weird and intriguing, and I do love a little eerie every once in a while.
Final Verdict
So, my advice… ditch the remarks, whether positive or negative and give Dorian Gray a chance. You could also look into The Picture of Dorian Gray (1945). It's a classic bearing the same storyline as the 2009 version but managed to garner higher ratings of 93% on Rotten Tomatoes and 75% on IMDb.
Scroll Down for Comments and Reactions