Who Killed [Spoiler] on Ozark? Surprise! It's Not Who You Think
News
>
Who Killed [Spoiler] on Ozark? Surprise! It's Not Who You Think
You've seen Ozark Season 4, and have already accepted the fact that Marty Byrde paid the ultimate price for his misdeeds. Rest in peace, buddy. But you might be wondering:
Who Killed Wyatt in Season 4 of Ozarks?
The last episode was full of action and drama, but it all started with the wedding.
The ceremony was beautiful, but that perfect day soon took a horrible turn. After Wyatt and Darlene say "I do," Javi and his men show up in the middle of their party.
He tells Darlene that he knows she's been lying to him about her past. He wants her to tell him the truth or else he will kill both Wyatt and Emmett (Darby Camp).
Darlene tries to explain to Javi that she doesn't know anything about Gale's death or the money, but he wouldn't listen to her. He then shoots them both on their couch.
You can expect Javi to be around for a while. Of course, this means he'll probably do some pretty bad things before all is said and done.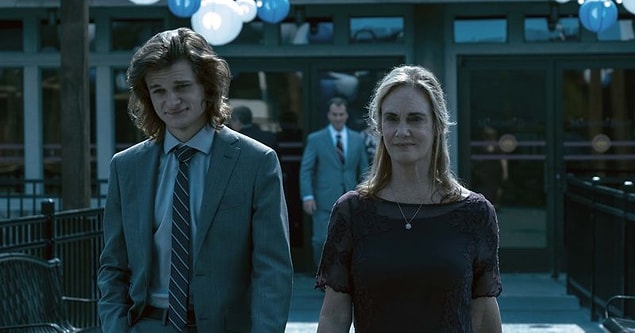 Why Did Javi Murder Darlene and Wyatt?
Javi killed Darlene and Wyatt because he's the kind of guy who just kills people! 
He's a hitman!
When he was introduced to the Ozarks, he immediately started murdering people with alarming regularity. In fact, his first scene in the show featured him shooting a man through the eye at close range.
Telling Darlene to stop selling drugs is like telling a shark not to bite people. She had no intention of stopping her drug trade, and she already knew that Javi had murdered her husband and son (which was why she was so desperate to get out of Missouri).
Ozark is doing what all great shows do: keeping us guessing.
We have so many questions. Is Wendy involved in any way? Will the FBI go after Marty? (There are still a lot of people still angry about the 100-year prison injustice in the season premiere, after all.) Where's Jason and how will he pay for what happened to Kerry?
And, most importantly, who's next?