Who is Grey's Anatomy star Justin Chambers' wife, Keisha?
News
>
Who is Grey's Anatomy star Justin Chambers' wife, Keisha?
Dr. Alex Karev is definitely one of the most beloved characters in the long-running medical drama series Grey's Anatomy. Now while you are familiar with the daring and playful lifestyle of Dr. Karev, the actor who plays him, Justin Chambers, is actually living the very opposite! Here is the rundown of everything that you need to know about Justin Chambers:
Justin Chambers has a fraternal twin brother named Jason.

He was scouted as a model in Paris and started his career by modeling for Calvin Klein, Armani, and Dolce & Gabbana.

He got married to Keisha Chambers in 1993— probably when he was only 23 or 24 years old!

Justin and Keisha have five children.

He is best known for his role as Dr. Alex Karev in Grey's Anatomy and was a part of the show for 16 seasons from 2005 to 2020.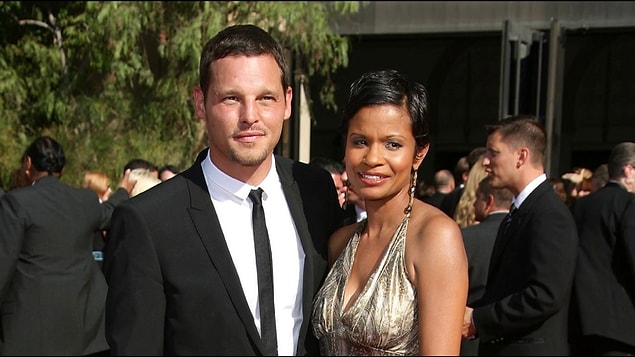 What do we know about Keisha?
Not much is known about Keisha Chambers. Even her birthday and maiden name were never made available to the public. But because of the keen eye and attention to detail of some of Justin's fans, they somehow pieced together that Keisha was born on August 27, 1969. This is because one of Keisha's daughters, Kaila, uploaded a video on August 27, 2019 and an Us Weekly article in 2014 stated that she was 44.
How did Justin and Keisha meet?
Justin Chambers and Keisha met in the early 1990s while Chambers was modeling for Calvin Klein. At the time, Keisha was working as a booker for a modeling agency. However, reports cannot confirm as to what modeling agency she worked for.
In 1993, the two got married. Details about their marriage were never publicized because, if we think about it, Justin was not as famous before as he is today.
Keisha Chambers as a mother of five children
Justin said in a 2007 interview that he and his wife never planned on having a big family. However, it seems that fate had a different plan for them when their twin daughters arrived! Twins really run in their family as Justin has a twin brother of his own, Jason.
The couple's eldest daughter is Isabella who was born in 1994. Their twin daughters, Maya and Kaila, were then born in 1997. Less than two years later, their fourth daughter, Keisha, was welcomed to the family. Finally, in 2002, Justin had his mini-me, Jackson.
A celebrity spouse
We can just say that Keisha is living the best life as a celebrity spouse (to her husband whose net worth is $18 million!) while maintaining a very private life away from the crowd. Maybe the privacy of their relationship has contributed to their 29-year long marriage. And while Justin Chambers does not regularly appear on TV as often as he used to, it is sure that he has saved a lot for his family of five.
At present, Justin Chambers, Keisha, and their five children live in Los Angeles.