News
Is Drake in a Relationship?: Who is Drake Dating in 2022 and Who are His Exes
Is Drake in a Relationship?: Who is Drake Dating in 2022 and Who are His Exes
Due to the fact that Drake has been in so many relationships up to this point, it is impossible for anybody to guess who the next person will be for him to date. Drake often enjoys it when people attempt to associate him with a lady before he makes a play for her himself. 
Aubrey Drake Graham has moved on from his days as an actor to concentrate on his career as a hip-hop musician. Because of his popularity and well-known talent, he has been romantically linked to a great number of females who are likewise well-known in the entertainment industry.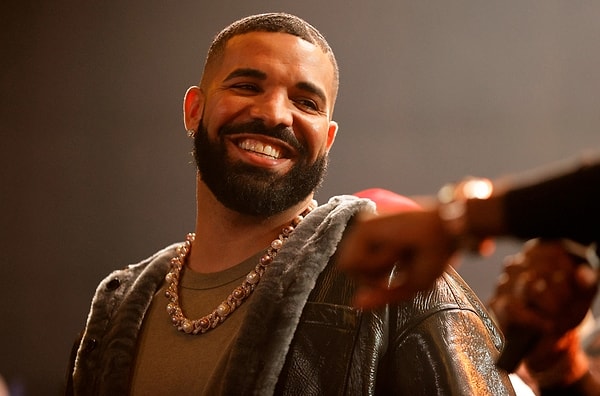 Who has Drake been in a relationship with before or has been romantically linked to?
Teyana Taylor, Serena Williams, Tatyana Ali, Taraji Henson, Maliah Michel, Blac Chyna, Cyn Santana, Rita Ora, Zoe Kravitz, Amber Rose, and Bella Hadid are just a few of the women with whom Drake has been romantically involved. 
There were also rumours spreading before about Drake and Kim Kardashian hooking up with each other because of the lyrics in his song In My Feelings (Kiki, do you love me?), which made Kanye "Ye" West emotionally expressive or in other words, all up in his feelings. 
There was also a period of time in 2019 during which rumours said that Drake was romantically involved with Kylie Jenner. However, none of them replied to the assumptions.
What is Drake's romantic relationship background?
In light of all the inferences that have been floating about, we are going to provide a fresh perspective on Drake's past relationships with several women. This is just a brief summary of what has been up with his romantic status today.
Keisha Chanté
Keshia Chanté, an actress and singer, is the inspiration for the character 'KiKi' from Drake's song 'In My Feelings.' Chanté was also Drake's first love interest. 
"This next person coming to the stage, I used to get in my mom's car, and I used to drive all the way to the west for this one right here, you feel me? So, I have to personally introduce her," Drake said proudly towards the crowd.
During the 2022 OVO Fest, Drake came out and affirmed their relationship. Drake was really happy to proclaim his first-ever love as he said, "This is my first girlfriend I ever had in my life. A real legend, somebody I love with all of my heart. Make some noise for Keisha Chante."
Keisha posted an appreciation for Drake through Instagram. Her caption was very grateful as it says, "I've never seen the city come together like that! It was everything. A dream only [Drake] could make true. The most heartfelt & meaningful introduction I've ever had. Aubs, I love you for life."
Both of them had romances that went all the way back to the middle of the 2000s. Even if Keisha was not his last girlfriend, the two of them are delighted to maintain their connection and be one other's source of encouragement.
Rihanna
Four years after they first met, in 2009, the iconic rap artist Drake started dating Rihanna for the first time. At the time, he was DJing at a restaurant in Toronto, and she was filming the video for 'Pon de Replay.' Rihanna is considered to be Drake's greatest and most significant long-term relationship to date.
However, both of them often had an on-and-off relationship for the next decade. There were so many conflicts and issues that they were dealing with within themselves. In the end, they became somewhat strangers to each other and lived different paths in life.
Jennifer Lopez
Before Jennifer uploaded the now-famous picture of Drake and her snuggling comfortably close to what looks to be a fireplace, they were both having a good connection with each other for a long time.
The two continued to be seen together in public, sparking rumours of a loving involvement. Their romance eventually faded. After all that went down with Drake, J. Lo is now happy in her marriage to Ben Affleck.
Suede Brooks?
When Drake and YouTuber Suede Brooks were sighted on a boat in St. Tropez in July 2022, it generated yet another commotion. The 21-year-old woman wore a bikini and an off-the-shoulder shirt with a skeleton's ribcage on the front. They did nothing to imply they were a couple, although they did spend the day on a raft with their pals. This prompted suspicion that Drake had maybe discovered his next girlfriend.
Scroll Down for Comments and Reactions