Who is Andrew Tate's Sister Janine Tate? Bio, Net Worth, and Facts You Didn't Know
News
>
Who is Andrew Tate's Sister Janine Tate? Bio, Net Worth, and Facts You Didn't Know
Andrew Tate continues to shake social media with his very own controversial stands that are very difficult for the public to avoid. This famous personality is known as the infamous British-American kickboxer, commentator, and businessman with a net worth of $350 million. And as his public figure became the apple of the public's eye, the discovery of this famous British-American kickboxer's younger sister became a hot topic in the social media industry after she went insanely viral in an interview video with Andrew. She goes by the name Janine Tate.
Janine and Andrew are living opposite lives because, unlike his brother, who is a social media star, Janine lies to keep a low and private profile. However, if your brother is a two-time ISKA world title holder, an infamous internet sensation, and of well-known family origin, it is unavoidable for you to be exposed to their world as well. As the internet demands, we gathered facts about Janine Tate that will inform you completely.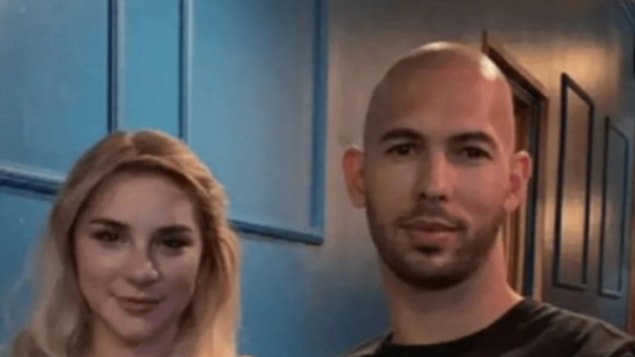 Janine Tate's Biography
Janine Tate Webb was born in Luton, United Kingdom, in 1992. No information was found regarding the exact date of her birthday celebration; however, it was noted that she is the third child in the Tate family. His father is a well-known chess player, Emory Andrew Tate Junior, an international grandmaster chess player of his time. Her mother is Eileen Tate, who was a catering assistant in her early days but is acting as a homemaker at present. She is an Afro-American-British citizen.
Obviously, Janine came from a bloodline of superstars, greatly influenced by her late father, who had the highest FIDE rating of 2413 in his chess career. However, he died during his tournament on October 17, 2015. Her older brothers, Tristan and Andrew, are also masters of their own league. The boys both made names for themselves in kickboxing and won several championships. Aside from these massive victories, the two are also businessmen and social media superstars. Janine's private life was made public by her brothers, despite the fact that these boys were insanely popular on social media sites like Instagram, where Andrew and Tristan amassed millions of followers.
According to his brother Andrew, Janine and his brothers aren't really on good terms. They rarely speak to each other, given that Janine is currently residing separately in Kentucky. Janine's Net Worth and Career When you searched for the name Janine Tate, limited information appeared, which really complemented the fact about her: she is a private person, unlike her two brothers. Even her basic information is hard to find, and others are not specified.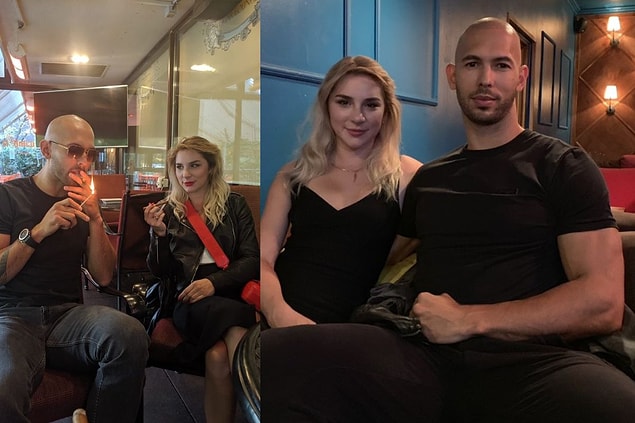 Janine's Net Worth and Career
Andrew Tate's interview revealed that his sister is a lawyer and a women's rights activist. Unfortunately, no records for her lawyer's services were found. Janine's low profile keeps the public from knowing what her exact net worth is, but sources have reported that it is estimated to be $250,000 given her profession. She is a lawyer specializing in business and commercial litigation. The Salary.com website also revealed that Janine's average salary from her law profession is approximately $94,092.
Facts About Janine
Janine is a feminist, and it was noted that she dislikes her brothers' ability to exploit women because of their business. She desires to be out of the spotlight, unlike her brothers. He lives apart from his brothers, with whom he has a strained relationship. She is a supporter of left-wing ideology and other activities, like the BLM movement.
Obviously, there is no information on whether she is married or not, but some information points out that she is currently single, since no details about her interest in any relationship were found. Janine is a figure of decency and individuality; therefore, it would be possible that with or without a relationship partner, she can thrive alone.
Janine's mother had a divorce from her father at some point in their lives; that is when she decided to move to the UK together with her mother before she transferred to Kentucky to work there as a lawyer.
Janine's relationship with her brother is strained, as evidenced by interviews with her brothers. Andrew revealed that they have not been talking with her sister for years but that they have spent their good childhood days together. Andrew stated that she had nothing bad to say about her sister despite having no good relationship with her, but admitted that although without proper communication, she is loved by her brother dearly.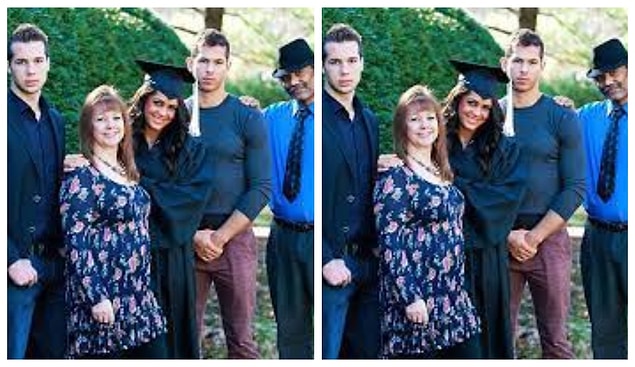 Her brother Tristan is not just a kickboxer but also serves as a fight commentator on the television shows Boxnation and Eurosport. Her father started playing chess at a young age, and before his death, he had won massive tournament games and bagged 80 victories against grandmasters during his career.
Aside from her legal profession, Janine is also a model and an influencer. She was once on the cover of Cosmopolitan UK. However, the details of Janine being a content creator on YouTube and her reported collaboration with her brother are not a hundred percent assured, for Janine was more viewed as an inactive member of the social media industry.
This whole article was just basic facts about Janine Tate, which are not easy to find. Her life is full of privacy, despite having three famous people in her family. Despite the fact that she was not really a secret sibling to the Tate brothers, Janine is a distant family member due to some issues of lifestyle and opposite principles. Janine is a legal professional while her brothers are mostly involved in controversies, a given fact for every celebrity, thus taking her out of the spotlight and impressively gaining the attention of many for the time being. Limited information is gathered for now; however, due to the continued success of her brothers, the public will not easily take their eyes off of her, which will eventually fill the gaps that were left unfilled in this article.