News
Which HBO Max Shows are Safe from Cancellation and Which Ones are Uncertain of the Fate?
Which HBO Max Shows are Safe from Cancellation and Which Ones are Uncertain of the Fate?
Most HBO Max shows have suffered cancellation following the most recent Warner Bros. Discovery merger. It's been surprising to the fans, producers, and characters since some shows like Batgirl were axed close to completion and Chad, which was scrapped two days before its second season's launch. 
Gordita Chronicles, Close Enough, Made for Love, Little Ellen, and Raised by Wolves join the list of shows to unexpectedly met HBO Max's axe. The streamer's spokesperson also recently revealed that live-action kids and family projects would no longer be part of its programming concentration in the future. 
However, some have escaped the whip and luckily got their next season renewal, while others still don't know their fate. We have made this piece for you if you wish to know where your favorite show lies on HBO Max.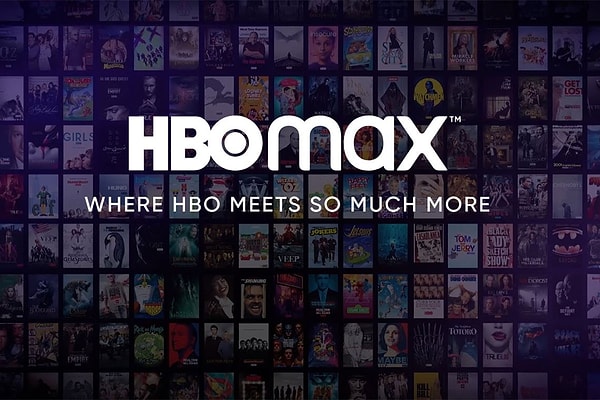 Hurray! Doom Patrol recently won a renewal for its fourth season on HBO Max after an impressive performance in its previous seasons. HBO Max's squad of misfits has proceeded to entertain fans and critics with three installments of Doom Patrol. 
In 2021, the first episode of Doom Patrol's ten-episode season three resumed from where the COVID-affected season two left off. Michelle Gomez joined the cast for this third season, contributing to the series' spectacular cast.
The third season scored an outstanding 100% rating on Rotten Tomatoes and 7.9/10 stars on IMDb. The show's perfect combination of heart and weirdness contributed to the high scores.
Hacks adds to HBO Max's 'survived' list after winning a renewal for season three after garnering an outstanding performance of its predecessors. 
The first season which launched in May 2021, had Ava Daniels and Deborah Vance striving to save their comedy professionalism. Through several ups and downs, the couple proves to be strong. The second season, which launched on May 12th, resumed from where season one left off. 
The first season received a whopping 99% critics consensus on Rotten Tomatoes, a win that motivated the creators to do better. The second season outdid its predecessor with 100% critic consensus. 
Hacks stars Deborah Vance, played by Jean Smart, Ava Daniels, portrayed by Hanna Einbinder, Marcus (Carl C-Hopkins), Damien (Mark Indelicato), Jimmy Lusaque Jr. (Paul W. Downs), and Rose Abdoo (Josefina). 
Morgan Sackett, David Miner, Michael Schur, Lucia Aniello, and Downs are the chief producers of the drama series.
HBO Max's Julia is likely safe from cancellation after receiving a season two renewal. 
The series focuses on Julia Child and how she became one of the most prominent T.V. chefs ever. 
The first season incorporated Fran Kranz, Brittany Bradford, Fiona Glascott, and Bebe Neuwirth in pivotal roles with Adrianne Lenox, James Cromwell, Jefferson Mays, Erin Meufer, Robert Joy, Judith Light, and Isabella Rossellini as the guest stars. 
Julia season one has garnered an 8.3/10-star rating on IMDb and a 93% audience score on Rotten Tomatoes.
Minx is likely staying on HBO Max for its second or more seasons. The series' amazing results for the first season triggered a renewal for the second season. 
In the 1970s setup, this Ellen Rapoport's comedy series follows Joyce, a determined young lady from L.A. who joins efforts with Doug, a sleazy publisher, to begin the number one women's erotic magazine. 
Minx resembles films like Mad Men due to its setting but carries plenty of freshness unique to Ellen Rapoport's voice. As silly as it is brilliant, Minx is on the way to the best series of the year 2022. 
The series has garnered a 97% critics consensus on Rotten Tomatoes and a 7.7/10-star rating on IMDb. The series is still available for streaming via HBO Max.
Ellen Rapoport produced the series alongside Rachel L. Goldenberg, Ben Karlin, Dan Magnante, and Paul Feig. 
Minx stars Lennon Parham as Shelly, Jessica Lowe as Bambi, Oscar Montoya as Richie, Idara Victor as Tina, Jake Johnson as Doug, and Ophelia Lovibond as Joyce.
The Flight Attendant is one of the many series that still don't know their fate on HBO Max. The streamer has housed the series for seasons one and two, which launched in 2020 and 2022, respectively. 
However, fans could still have their hopes high after its previous two seasons performed excellently with 7.1 out of 10-star IMDb and a 91% on Rotten Tomatoes. 
The series has Kaley Cuoco, Michelle Gomez, Collin Woodell, T. R Knight, Zosia Mamet, and Michiel Huisman in the leading roles.
Patrick Schumaker, Dean Lorey, and Justin Halpern's Harley Quinn is still hanging on a cliff regarding its season four renewal. 
Even so, fans are advised to keep their hopes high since the series' season three is still on the stage after debuting on July 28th. 
The series stars Lake Bell, Kaley Cuoco, Ron Funches, Alan Tudyk, and Tony Hale. Jason Alexander, Matt Oberg, Christopher Meloni, and Diedrich Bader are also in the series.
Harley Quinn's season two scored a whopping 8.5 out of 10-star rating on IMDb and a 96% average audience score on Rotten Tomatoes.
Scroll Down for Comments and Reactions